Co-authors: James Hurwood, TJ Ryan
What is a cash advance?
A cash advance is when you use your credit card to withdraw cash, whether you do that at an ATM, in a branch, or at the checkout of the supermarket. Cash advances usually incur a cash advance fee, which may be a flat fee or a percentage fee based on the amount of cash you withdraw. Interest is charged on cash advances from the time you make the withdrawal, and the interest rate applying to cash advances is usually much higher than the interest rate for making purchases.
What is a cash advance interest rate?
The credit card cash advance interest rate on your card is the credit card interest rate charged when you use your credit card to access cash directly or a cash equivalent transaction. Examples of these types of transactions include:
Withdrawing cash directly from an ATM or over the counter at a bank branch
The purchase of travellers' chequesCredit card cash advances accrue interest at a higher rate than interest on purchases, sometimes charging twice the interest, but that may not always be the case. For more on difference types of credit card interest rates, have a look at this article.
Want more finance tips?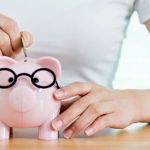 Sign up to receive more news like this straight to your inbox.
By subscribing you agree to the Canstar Privacy Policy
When does the cash advance rate start being charged?
Unlike purchases, where you may have a certain number of interest-free days before interest is charged on a transaction, credit card cash advances begin accruing interest immediately from the time the advance is made until it is paid back. However, cash advances do not affect the interest free days you get on your card purchases, provided the closing balance is paid in full by the due date on your statement.
What are the costs of a credit card cash advance?

Certainly, an instant credit card cash advance is a way of getting hold of money in an emergency or when other accounts are empty but the practice is fraught with danger, particularly if you are making a habit of it.
Why? Because interest on credit card cash advances is up to 10% higher than your usual card rate, plus that hefty interest is charged straight away, almost as soon as you finish at the ATM. There are no interest-free days for you to repay the cash advance, so you can really clock up some debt if you are not careful.
If you don't fancy the cash advance rate on your current credit card, why not start the search for a new one? We can help you out with that, with our credit card comparison tool for different types of credit cards.
Want more finance tips?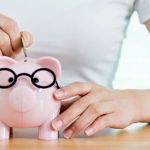 Sign up to receive more news like this straight to your inbox.
By subscribing you agree to the Canstar Privacy Policy