Author: Alasdair Duncan
From tips on making extra income and boosting your savings through to government schemes you may be able to access, here's a list of 10 ways to save money for a house.
Saving money for a house isn't easy. Especially with sky-high inflation eating into your funds. And for those looking to buy a house, it can pose even more of a challenge.
Not only do you need a sizeable deposit, but there are many other potential costs associated with buying a house. From inspections and moving expenses, through to expenses you may not anticipate, such as lenders' mortgage insurance.
If you're wondering how to save money for a house, this list of 10 tips may give you some food for thought and help you out on your journey.
How to save money for a house: 10 tips
While your own circumstances will dictate your budget and how best you might go about saving money for a house deposit and other associated expenses with buying a property, we've compiled these ten tips to help get you started:
1. Set a savings goal
If you're saving for a specific purpose, then having a goal amount in mind can help focus you and give you something to work towards. It's likely you'll need a 20% deposit for any home you are looking to purchase. So set a reasonable and achievable goal that'll be enough for the downpayment on a home in the area you're hoping to buy in. Keep in mind that you may have to be open-minded about where you can afford to buy.
By having set goals and a savings plan in place, you could be on your way to building your savings for a home deposit, and eventually becoming a homeowner. When it comes time to apply for a home loan, make sure you do your research to compare home loans and find a product that offers outstanding value – performing well across both price and features.
2. Make a budget
Keeping track of your monthly expenses can help you get a picture of where your money is going, and give you some ideas about opportunities to reduce spending and save some cash. You can do it the old-fashioned way with a pen and paper or budgeting spreadsheet. Or, if you prefer, there are a number of budgeting apps available that can help get you underway.
Over time, you may find some areas where you're spending a lot of money each month, whether on takeaway coffees and breakfast, streaming services, or even grocery bills, and find some opportunities to cut spending.
3. Find a savings account with a high interest rate, and consider other investments
It's not just how much money you save that's important, it's where you put your money. As this can influence how quickly your savings grow. If you're putting cash away in hopes of saving for a house, it can be a worthwhile idea to find a savings account that offers you a high interest rate, with low or minimal fees. You could even look into term deposits for higher returns.
KiwiSaver
If you're buying a first home, it's likely you'll call on your KiwiSaver for help. If so, its important you have the right KiwiSaver for your needs.
Are you looking to withdraw your balance for a house deposit within the next year? Or are you hoping to grow it as much as possible over the next few years? Your KiwiSaver is a managed fund, one that invests in a variety of securities such as shares, bonds, property and more. The make-up of this managed fund will impact your fund's volatility and growth potential.
Furthermore, how does your KiwiSaver provider stack up? Are you paying too much in fees? Have past returns been well below those of other providers?
Other investments
Furthermore, it might be worth putting your money into other investments, such as shares, as these tend to offer more growth opportunities. Just keep in mind that the stock market is more volatile than a savings account. So you'll need to assess whether the risk aligns with your investment timeframe.
It is worth noting, however, that not all investments carry the same amount of risk. There are plenty of ETFs and managed funds that can give you a diversified portfolio of investments that come with less risk than regular stocks, while still providing more growth opportunities than a savings account might.
Compare online share trading platforms with Canstar
On the other end of the spectrum, you might want to consider more speculative investments, such as cryptocurrencies. While hardly a reliable investment, there is the opportunity for extraordinary growth. Just keep in mind that you can easily lose everything you put in, so invest responsibly and don't go putting your life savings into Bitcoin!
Rather, it may be suitable for putting a small amount of surplus income into with the understanding that crypto is speculative and extremely volatile. Do your research, and consult a financial specialist if necessary.
---
Where to buy Crypto in NZ
The display order does not reflect any ranking or rating by Canstar. The table does not include all providers in the market. 
| | | | | | |
| --- | --- | --- | --- | --- | --- |
| Provider | Link to Provider | Fiat Currencies | Bitcoin | Other Currencies | Est. |
| | | NZD, AUD, USD | Yes | 24 | 2013 |
| | | NZD, AUD | Yes | 228 | 2017 |
| | | NZD, AUD | Yes | 100+ | 2018 |
| BitPrime | | NZD | Yes | 100+ | 2017 |
| Coined | | NZD | Yes | No | 2013 |
| Dasset | | NZD | Yes | 31 | 2017 |
| Kiwi Coin | | NZD | Yes | No | 2014 |
This information is not an endorsement by Canstar of cryptocurrency or any specific provider. Canstar is providing factual information supplied by providers. Cryptocurrencies are speculative, complex and involve significant risks. Canstar is not providing a recommendation for your individual circumstances or in relation to any particular product or provider.
---
4. Consider a side hustle or a second source of income
Thanks to the rise of the sharing economy, it's now relatively easy to take up a side hustle. This can be anything from driving for a ride-sharing or food delivery service to walking dogs and pet sitting. Or even offering your skills more generally on an online marketplace such as Fiverr.
You could even find a way to put your creative or artistic skills to work. If you're a visual artist or designer, you could sell your designs in an online art marketplace, and if you're a keen photographer, you may even be able to sell your images to a stock photo website.
5. Move in with family or friends
Whether you're living alone or with a partner, the cost of rent and bills can stack up. Especially at this point in time, with high levels of inflation in New Zealand and an ongoing cost-of-living crisis. If you're trying to save for a house, and you have friends or family that you'd be happy to live with, one option to save money might be moving in with somebody else.
Living with roommates and splitting the cost of rent and utilities may be one way to help you put money aside for a home. Likewise, living with family can be another way to save money. But no matter what you choose, it can be worthwhile to have an arrangement in place to make sure you split household expenses and bills fairly.
You want to be able to invite your family over for dinner in your new place, so don't go burning bridges before you even sign the deed!
6. Sell your unwanted stuff
If you've got some unused items lying around at home, you could consider selling them online for extra cash. Collectible items like toys and video games or vintage and designer fashion can all fetch a high price among the right buyers. And general items such as appliances and furniture that you don't use anymore can be sold fairly easily.
Plus, thanks to the internet and sites such as TradeMe or Facebook Marketplace, you don't even need to have strangers strolling across your lawn in the form of a garage sale.
7. Get your debt under control
If you have outstanding loans that you are paying money on – a car loan, for example – then paying these down quickly is crucial. In many cases, any interest you're paying will likely be higher than any savings you can make. So it's worth prioritising any debt you have.
For example, if you have $10,000 in a savings account that makes you 2% interest per year, but you also have a $10,000 loan costing you 7% in interest per year, then you're not saving any money…
Bear in mind, though, that some loans have early repayment fees, so it is worthwhile checking the fine print of your loan or asking your lender if this may apply to you.
If you have multiple debts, depending on your circumstances you may also find it worthwhile to consolidate some of them into one, which could potentially help you reduce the fees you pay and make repayments simpler. And if your credit score has improved since taking out the original loans, you may even get a better interest rate.
Otherwise, you may want to start with the debt that is accumulating the most interest and work your way back from there.
8. Look for bargains
You may be surprised at the number of bargains that you can find if you break from your usual routine. For example, when you go grocery shopping, you could experiment with cheaper alternatives to your usual brand, buy in bulk, and think twice before adding last-minute luxury products to your trolley.
It might even pay to go to a different supermarket, or explore local markets for cheaper produce.
When buying more expensive items, such as appliances and white goods, or even some smaller electronic items, you may be able to find better prices by doing your research and asking stores if they are willing to match (or even beat) prices.
For example, if store A is $5 more expensive than store B it makes sense to opt for the cheaper store. But if store A is willing to beat the competitor's price by 15%, then what was originally the more expensive item can now be bought for a bargain!
9. Review your finances to find better deals
Bills bills bills. Each time your pay comes in, it goes straight out. Insurance, loans and credit cards. Electricity, broadband, phone plans, and gas. There's plenty of services we're stuck paying for.
By reviewing these, you may be able to save money.
New deals and plans are always arriving to market, especially in the world of electricity, broadband and phone plans. So regularly reviewing these can ensure you're getting the best deal.
Just keep in mind that this will likely take a bit of time, as it can be a complex process and everyone's needs are different. You might need to sit down and analyse your usage and past bills to see if savings can be made.
Click here to compare personal loans, insurance, credit cards and more. Or head over to Canstar Blue to compare electricity providers, phone plans and broadband providers.
10. Check your eligibility for government assistance or homebuyer schemes that can help
If you are an aspiring first home buyer, there are a number of grants and schemes available that may help you save some money and get into a home sooner. Do note that the below schemes all include certain restrictions that may impact their suitability, and not everyone may be eligible for assistance. So be sure to do any research required to see if it's an option for you.
Some options for first home buyer support include:
Compare home loans with Canstar
---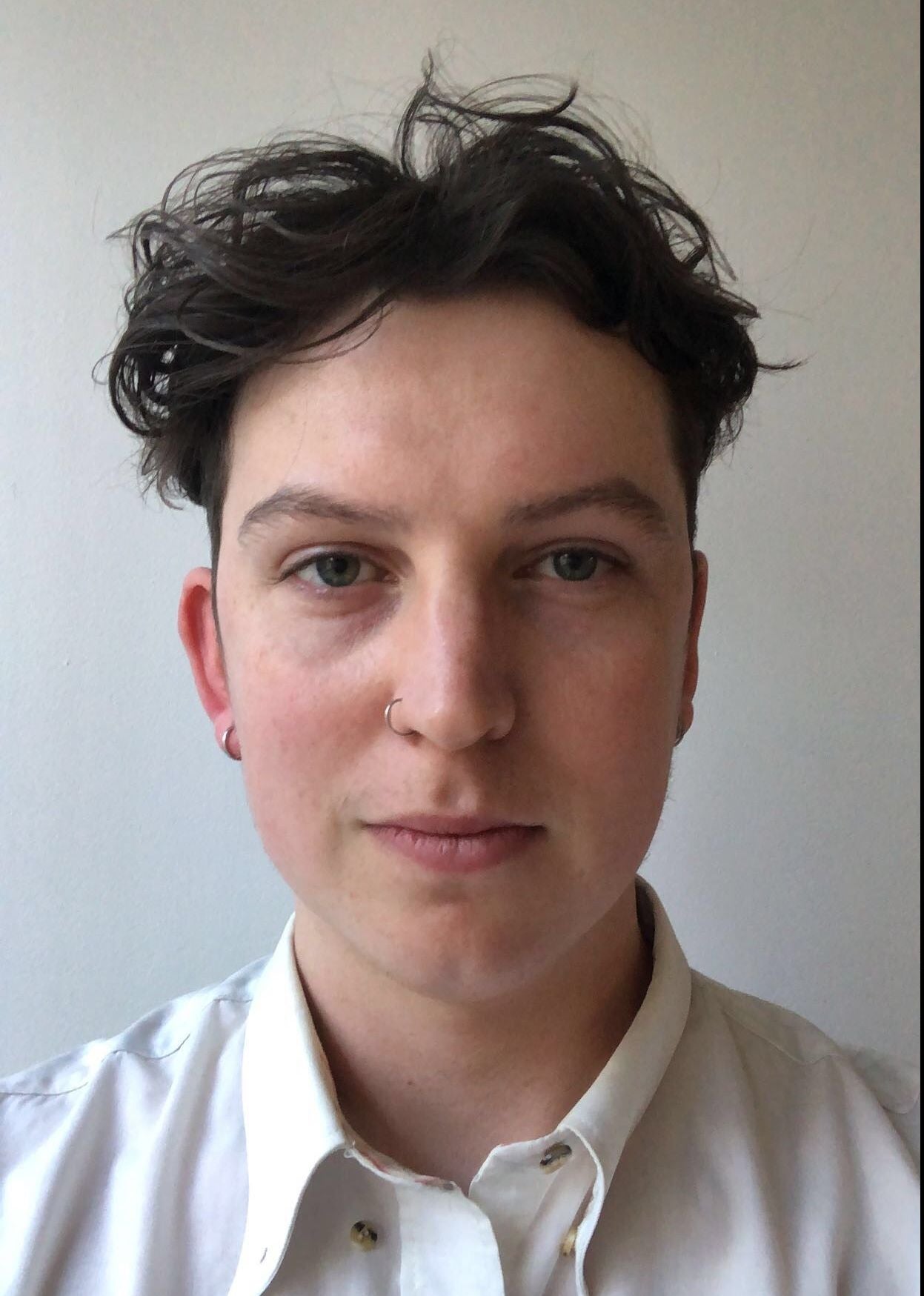 About the author of this page
This report was written by Canstar Content Producer, Andrew Broadley. Andrew is an experienced writer with a wide range of industry experience. Starting out, he cut his teeth working as a writer for print and online magazines, and he has worked in both journalism and editorial roles. His content has covered lifestyle and culture, marketing and, more recently, finance for Canstar.
---
Enjoy reading this article?
You can like us on Facebook and get social, or sign up to receive more news like this straight to your inbox.
By subscribing you agree to the Canstar Privacy Policy