If you feel you're drowning in debt, Canstar has some simple steps you can take to help speed your journey back into the black.
If you want to get out of debt fast, the first thing to do is take control. Unfortunately, like most of life's annoyances – a dripping tap, a strange noise in your car's engine, a stone in your shoe – just ignoring a debt problem won't make it go away.
In fact, in the long run, it will only make things worse. Facing up to your debt and tackling it head on is the quickest way to start reducing the amount you owe. Canstar reveals easy steps you can take to help you get out of debt fast.
---
How to Get Out of Debt Fast. In this article we cover
---
Get Out of Debt Fast: Credit Card Debt
If you've a wallet full of plastic, credit card debt is easy to incur. However, the hangover can last long after the buzz of the initial purchase. But there are simple steps you can take to clear your card debt quickly:
Stop using your card
Avoid making rash purchases and increasing your debt. Take your credit card out of your wallet and leave it at home. When shopping, only use a debit card or cash.
Switch your card
Across all the cards on Canstar's database, interest rates range from 12.69% to a whopping 25.99% p.a. If you're not paying the least amount of interest possible, why not?
Non-reward cards tend to come with the lowest interest rates. Airpoints and cashbacks are great, but not if they cost you more in interest and fees than the benefits you receive.
Check your card's rates and fees and compare them to those offered by other card issuers.
Compare Credit Cards with Canstar
Balance transfer deals
On top of low-rate cards, there are some impressive credit card balance transfer deals around. These deals offer new customers either zero interest, or a reduced rate, for a set period of time for balances transferred to the new card.
If used wisely, these deals can save you considerable amounts in interest repayments. To get the most benefit, ensure you pay off the transferred sum within the deal period, before the interest rate reverts to its normal level.
However, with the following deals, the cards all have revert rates at the lower end of the credit card interest rate scale. Current hot balance transfer deals:
Get Out of Debt Fast: Personal Loans
If you've a personal loan or loans, check its terms and conditions. Many personal loans allow you to pay off the loan early for no extra charge.
Next check the interest rate you're paying. How much is it? Rates vary widely, depending on your credit score. Currently, Canstar's database has personal loan interest rates ranging from around 7%, up to as high as 23%.
If you've had your personal loan for a while, and made regular repayments, your credit score might have improved. This means that you could secure a new personal loan with a better rate and use it to repay your old more expensive loan.
Debt consolidation
Personal loans are also a great tool to use for debt consolidation. If you've a number of different loans, at different rates, you could save money by rolling them into one lump sum. This is especially true if you are paying ongoing fees for each of your loans.
As always, it pays to do your homework and shop around. And to always take into consideration extra fees and charges.
Here's a rundown of the top unsecured loans with the lowest interest rates currently on our database. The following figures are for a $10,000 unsecured loan in Auckland over a three-year term. (Rates & fees correct as of 12/01/22).
As you can see, even if your credit rating isn't a perfect A, it's still possible to secure loans with interest rates lower than those offered by low-rate credit cards.
| | | | | | |
| --- | --- | --- | --- | --- | --- |
| Lender | Loan/Credit Range | Interest Rate | Application Fee | Monthly Repayment | Total Cost of Loan* |
| Harmoney | A1-A5 | 6.99% | $150 | $308.73 | $11,114.28 |
| Cooperative Bank | A++ to A | 6.99% | $200 | $308.73 | $11,114.28 |
| Unity | Orange | 8.9% | $200 | $317.53 | $11,431.08 |
| Gem | Personal Loan Unsecured | 8.99% | $240 | $317.95 | $11,446.20 |
| Harmoney | B1-B5 | 9.49% | $150 | $320.28 | $11,530.08 |
| Kiwibank | Personal Loan | 9.95% | $240 | $322.44 | $11,607.84 |
| Cooperative Bank | B+ to B | 10.5% | $200 | $325.02 | $11,700.72 |
| Harmoney | C1-C5 | 11.99% | $150 | $332.10 | $11,995.60 |
* Total loan costs are for principal and interest only, excluding fees and charges.
Compare Personal Loans with Canstar
Get Out of Debt Fast: Overdraft
One of the quickest ways to get out of debt fast is to concentrate on getting rid of any bank overdraft debt. Overdraft interest rates are some of the highest around. Plus many of the banks also charge ongoing monthly maintenance fees, pushing up costs further:
Bank
Overdraft Rate p.a.
TSB
From 15.39% variable
Kiwibank
16.9%
The Cooperative Bank
17.5%
ANZ
18.9%
ASB
19.5%
BNZ
19.95%
Westpac
19.95%
Rates and fees correct as of 12/01/22.
Overdraft rates are considerably higher than those offered by many low-rate credit cards or personal loans. So it could be well worth talking to your bank about more affordable options.
These include, for example, taking out a personal loan. Or, if you are a homeowner, exploring a flexible home loan, which gives you a revolving credit facility linked to your everyday transactional account.
This type of home loan comes with a variable rate. Currently, average rates on Canstar's database are around 4.63% – quite a saving on the overdraft rates listed above.
Get Out of Debt Fast: BNPL
Buy Now Pay Later might not seem like debt, or even be regulated like other forms of debt, but it's still debt. And if you've bills you're struggling to pay, you are better off getting rid of your BNPL payments sooner rather than later.
While late fees are generally capped and are small in comparison with interest rates charged on loans, if you fail to keep up with payments and incur penalties, these could affect your credit score. And this could come back to haunt you, costing you more to borrow money in the future.
So if you've BNPL debts, clear them as quick as possible. And, like ditching the plastic, in future pay for your purchases with cash.
---
Compare Personal Loans with Canstar
The table below displays some of our referral partners' unsecured personal loan products for a three-year loan of $10,000 in Auckland (some may have links to lenders' websites). The products are sorted by Star Rating (highest to lowest) followed by company name (alphabetical). Use Canstar's personal loan comparison selector to view a wider range of products on Canstar's database. Canstar may earn a fee for referrals.
---
Get Out of Debt Fast: Mortgage Debt
As mortgage rates continue to rise, now is a good time to pay off mortgage debt. While the banks aren't advertising it, anecdotally, they are currently willing to accept fee-free lump-sum repayments on some mortgages.
For those who secured their mortgages during the past 18 months, when rates hit an all-time low, they'll accept payments with no early repayment fees.
Because rates have increased considerably recently, it's more profitable for them to lend to new mortgagees, than by continuing to charge very low rates on existing mortgages.
So if you were lucky enough to snag a rate around 2.5%, why not make the most of it before it comes time to refix?
Get Out of Debt Fast: Student Loans
Because student loan debt is interest-free while you're living in New Zealand, if you're facing other debts, it's a good idea to concentrate on paying off those first.
However, if you're planning to head overseas to live, you'll need to give your student loan greater thought.
Currently, if you're based overseas, interest is charged on your student loan at 3% p.a. And the amount you have to pay towards your student loan each year depends on your overall balance.
For example, if your student loan is above $30,000, you'll have to make $3000 a year in minimum repayments. If it's under $30,000, that drops down to just $2000.
So if your current balance is just above a threshold, say $32,000, it could be worth trying to knock it below the $30k mark before those overseas payments kick in.
Get Out of Debt Fast: Budget & Prioritise
While there is no quick or easy way of getting rid of debt, there are plenty of steps that can help smooth and hasten the process. As well as shopping around for better loan deals or consolidating your debts, other crucial steps to take include:
Use Your Savings
Don't sit on funds that could reduce your debts. The interest paid on your savings will likely be less than you're paying in interest on your debts.
Concentrate on your high interest debts
While it can be satisfying removing small debts and clearing your debt landscape, you'll save more money targeting the reduction of your debts with the highest interest rates.
Create a budget and stick to it
You'll never be in debt if you spend less that you earn.
Don't ignore debt
And as we mention at the start of this article, ignoring debt will only make it worse. If you're having problems making repayments, don't hesitate to reach out for help. Contact your lenders immediately – it's in their interest to help you manage your repayments – and don't be embarrassed to ask for advice from professional debt councillors.
---
About the author of this page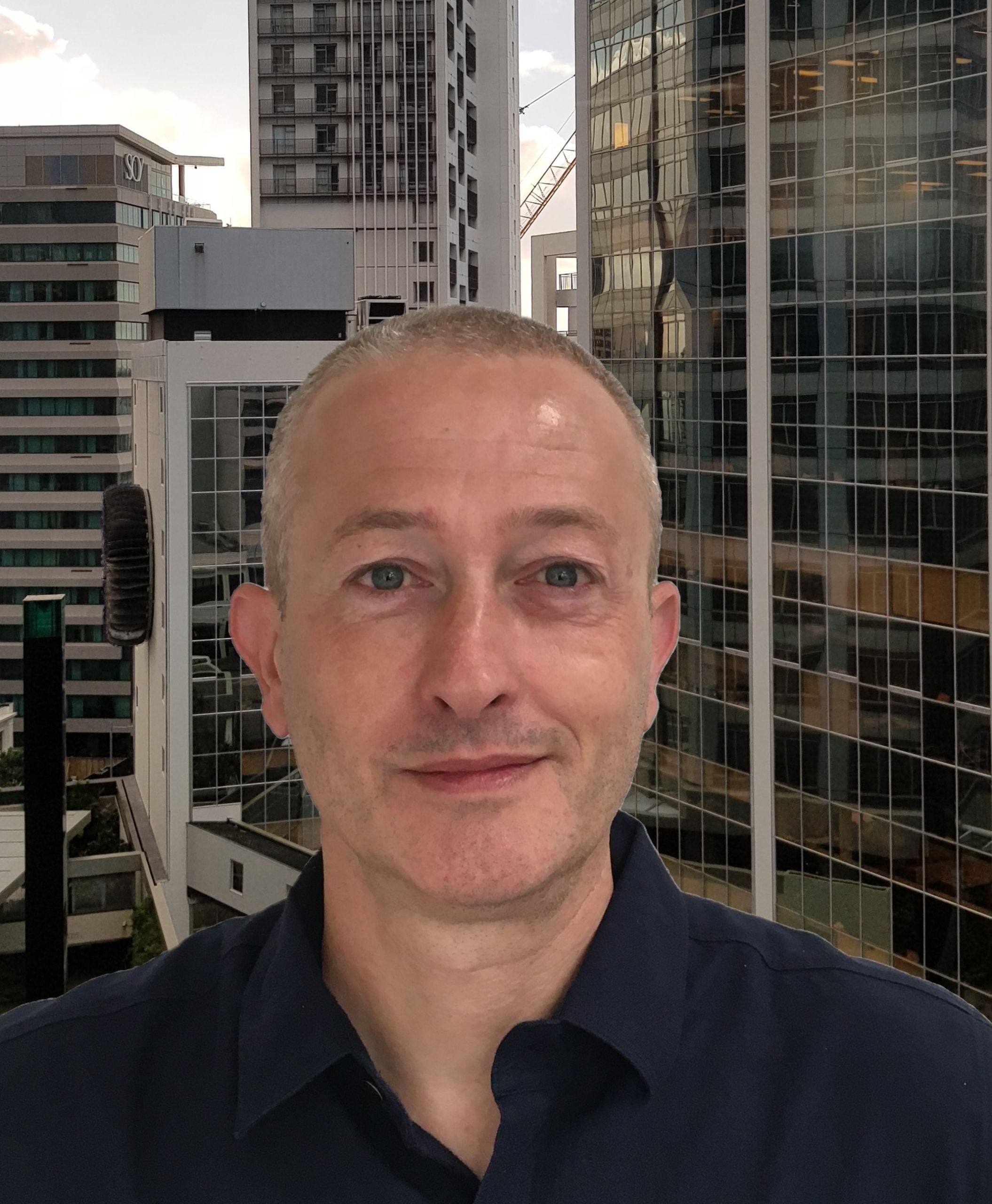 This report was written by Canstar's Editor, Bruce Pitchers. Bruce began his career writing about pop culture, and spent a decade in sports journalism. More recently, he's applied his editing and writing skills to the world of finance and property. Prior to Canstar, he worked as a freelancer, including for The Australian Financial Review, the NZ Financial Markets Authority, and for real estate companies on both sides of the Tasman.
---
Enjoy reading this article?
Sign up to receive more news like this straight to your inbox.
By subscribing you agree to the Canstar Privacy Policy