American Express is taking on the credit card rewards market, launching an Airpoints card designed to give customers a "strong and fast earn rate", according to the company.
This story has been amended to state American Express customers can earn a single trip to Hawaii, based on calculations on average household spend over a year. 
The new Airpoints Platinum card from American Express gives members one Airpoint for every $59 spent, and the annual fee has also been slashed by $200 – from $395 to $195 per year.
New members who sign up can get 400 bonus Air New Zealand Airpoints Dollars, provided they spend more than $1,599 within the first three months.
The aim is to be a leader in credit card rewards, Rob Bourne, head of American Express New Zealand, tells Canstar New Zealand, although he would not be drawn on exact projections. American Express is very excited to launch the card.
"We wanted to have a card that would have a strong and fast earn rate," Mr Bourne says.
Using Airpoints as the choice of rewards for the card was a natural fit for the company.
"We felt that Airpoints was a well-known and well understood rewards currency," says Mr Bourne.
Taking into account the average Kiwi's spend of $800 per week for groceries, fuel and utilities, members could be earning enough for a  trip to Hawaii within a year, the company's calculations show. The $800 per week converts to more than A1,100 Airpoint Dollars in first year (including the 400 bonus Airpoint Dollars on approval).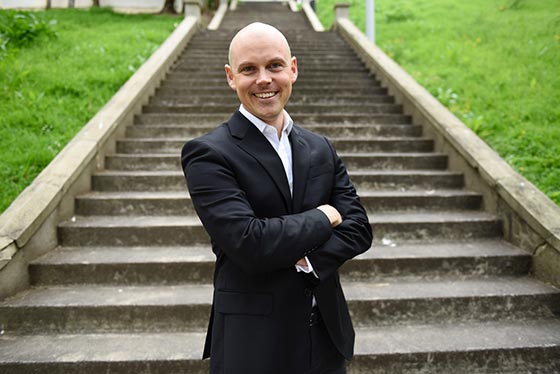 Mr Bourne wants to "break the perception and myth" that customers "can't use American Express anywhere". The American Express website now lists 150 of the "tens of thousands" of places where their credit cards can be used.
Shop around to get the best credit card rewards
Customers are missing out on the best value credit card rewards by not comparing the market, Mr Bourne believes.
"It's easy to walk into your bank and sign up for the first credit card offered to you, but you may not be getting the most rewards from your everyday purchases," he says.
An American Express survey of 1,053 New Zealanders found that only 14% believe they fully understand their credit card reward schemes, and 23% knew very little about the benefits and rewards offered by their credit card provider.
American Express says there are currently 2.79 million credit cards in circulation around New Zealand.
Cardholders made a total of 130 million transactions across all industries in September 2016, with an average value of $49 per transaction. A total of $6.4 billion was spent on credit cards in September, according to Statistics New Zealand.
Meanwhile, the government is now investigating credit card charges through merchants to find out whether New Zealanders are being charged too much to use their card. Consultation on credit card charges closes 13 December.
Canstar is an information provider and in giving you product information Canstar is not making any suggestion or recommendation about a particular credit product. If you decided to apply for a credit card you will deal directly with a financial institution, and not with Canstar. Rates and product information should be confirmed with the relevant financial institution. For more information, read our detailed disclosure, important notes, and additional information.
Featured image: LazingBee (iStock)