Settling credit card debt might feel like a daunting task but, before your heart starts pounding out of your chest, check out Canstar's credit card debt help.
According to the Reserve Bank of New Zealand (RBNZ), there is currently more than $6.4 billion outstanding on the plastic, leaving many Kiwis in need of some help paying off their debt. If you are one of the spenders in need of a bit of credit card debt help, here are five tips for settling credit card debt.
Credit card debt help: top tips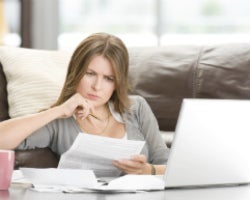 Pay more than the minimum
Lower your credit card interest rate
Target one debt at a time
Make use of your savings
Examine your spending habits
1. Pay more than the bare minimum off your credit card
Settling credit card debt will never become a reality if you're only paying the bare minimum at the end of every month. Minimum payments will generally go to interest and not make much of a dent in your actual balance. Pay off a little extra every month, and you'll be happy to see your balance shrink
2. Lower your credit card interest rate
Credit card debt help can come in the form of shopping around for a lower interest rate on your credit card. The interest rate applied to credit cards on Canstar's database currently ranges from 12.90% up to 24.95% – that's a big difference! So, unless you are on a super-low rate already, you could probably save money by changing your card. There are often a number of balance transfer deals on offer. If you decide on a balance transfer though, make sure you carefully check all the terms and conditions, to avoid any nasty surprises from your new bank in the future. Here are a few traps to be aware of.
3. If you have multiple credit cards, deal with one at a time
It's important that you pay the minimum on each card but, after that, you should focus on one card and work away at it until it's completely paid off. You generally want to pay off the card with the highest interest rate, or the smallest balance. Once it's paid off, why not remove it from your wallet? That way you can reduce the chance of being in a position where you have to start settling credit card debt again. 
4. Make use of your savings
You may be hesitant to empty your savings account for the sake of paying off a credit card balance. But, remember any interest you would earn on those savings would be much smaller than the money you'd end up paying in interest on your unpaid card balance. It's worth weighing up your options when looking at credit card help. That said, if you do use your savings to pay your credit card debt, make sure you don't waste that effort by running up another big debt all over again.
5. Examine your spending habits
Pick apart your monthly spending and look for unnecessary spending, or areas where you can cut back. Perhaps do a written budget. Then apply the newly freed up money to settling your credit card debt.
Credit card debt help: when you're in over your head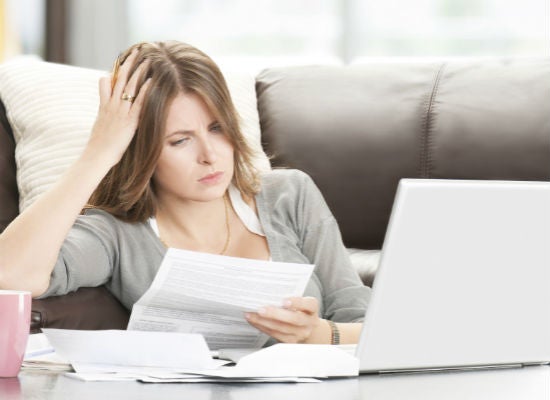 If you need some motivation to cut your credit card spending, leave your little plastic friend at home. Only take it out for absolutely essential purchases. Or, even better, put the credit card in a container of water and freeze it.
If when you review your credit card debt you realise you are in over your head, there is no shame in asking for help. New Zealand has free budget advice centres in most towns. Visit Familybudgeting.org.nz to find out where your nearest centre is. Or, phone free, on 0508 BUDGETLINE (0508 283 438) for credit card debt help.
It can take a while to get your credit card balances back to zero; after all, the debt often takes a while to build up in the first place. The earlier you make a start though, the sooner it will get done.