Sometimes it can seem all too difficult to do, but switching bank accounts doesn't have to be a chore. Here are some handy tips on how to switch your banking provider.
The good news is that Kiwis actually have impressively high levels of satisfaction with their banking institution of choice. According to a Canstar Blue survey of more than 2,500 New Zealand adults in April 2016, overall we're satisfied or highly satisfied with our banking partner. The customer service and digital banking offerings of our financial institution tend to score a tick of approval, and while we're not as satisfied with the interest rates on offer or the fees charges, only one in ten of us have changed our accounts or loans this year in order to get a better deal.
Nonetheless, for some consumers, the time eventually comes when they want to switch.
How hard is it to switch bank accounts?
The good news is that it's not difficult to switch bank accounts, although if you have automatic payments and direct debits set up then switching bank accounts can take some time. If you provide your new financial institution with an authority, though, they can do hard work for you by arranging to transfer over your direct debits and automatic payments, to send you new debit and credit cards and to close the old account for you.
Here's how it works: your new financial institution will provide you with a Switching Bank Request Form. The form asks for:
The previous bank's name and your account name
Your old bank account numbers
The date to start the payments transfer
A signature for an authority and indemnity
Your new financial institution will identify and transfer all of your reoccurring payments. The new bank will manage the entire switching process and the account will move from old bank to the new bank along with all of the scheduled instructions.
It's as simple as that – although you will need to set up new PINs and learn how to use a new online banking system.
If you decide to do the switch yourself, be aware of all the occasional payments you make.
It's worth knowing that Payments NZ has industry standards and protocols in place around the transfer of accounts and reoccurring payment instructions from one bank to another.  The standards and protocols ensure that reoccurring payments are quickly moved from a customer's old bank to their new bank, within a five working day guideline, which is super-fast.
The good news is that the Banking Ombudsman has rarely received any complaints from customers who have switched banks – although there are complaints about accounts failing to be closed and debts built up as a result!
If you're thinking of switching, don't just limit yourself to the big five banks. Thousands of Kiwis also "bank" with credit unions, building societies and lesser-known banks such as Heartland Bank, the Co-operative Bank, and SBS Bank.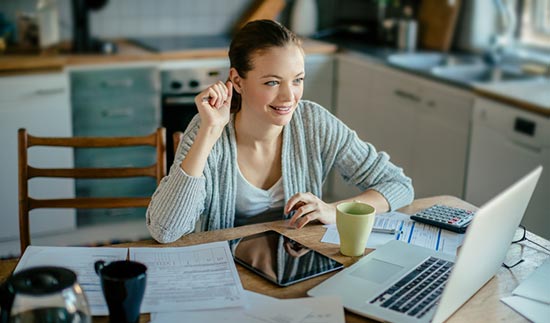 Guide to switching bank accounts yourself
Choose your new bank and open an account in person, online or on the phone. You can compare banking services with our star ratings.
Withdraw plenty of cash from your old account in case something goes wrong while you're waiting for new debit or credit cards.
Identify all your bills that are paid from your old bank account – don't forget annual ones.
Redirect your income to the new account. Make sure to take account of all your income, including government benefits.
Set up your direct debits and automatic payments in your new account.
Be prepared for mistakes: they will happen! Few of us are perfect, so monitor your old and new account carefully at the beginning.
Keep both accounts open for a couple of months. Don't be in a hurry to close your old account just in case there is something you've forgotten about.
Otherwise, simply complete the first two points from the list above, then  fill in a Switching Bank Request Form with your new financial institution.