Co-author: Michelle Norton 
Canstar offers some tips on how to negotiate better home loan rates.
One of life's little irritations we all continue to experience is buying something at a shop, only to see the same item reduced to half price a mere two days later. This happens with your home loan, too (well, not half price – but some reduction). It may well have been the best interest rate anyone could get at the time of applying … but the current mortgage rate might be looking a lot more appealing. In fact, you could be paying a lot more than you should be.
Making the most of your hard-earned money means staying ahead of the game.
What do I do first when negotiating a home loan deal?
First up, research the current home loan rates being offered by lenders in the market. Check out fixed as well as floating home loan rates. Then compare these against what rate you are currently paying – or the rates you have been offered from other lenders.
Sometimes, you'll discover you're paying more than other (new) customers are being offered at your own financial institution.  Sometimes you'll discover that your home loan rate is competitive. And, sometimes, you'll discover there's a range of institutions offering much better home loan deals.
Compare home loan rates for free with Canstar!
You can keep your lender but ask for better home loan deal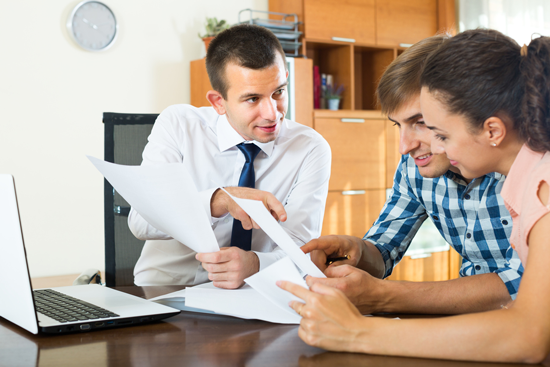 Apart from the interest rate, if you're otherwise happy with your existing home loan and lender, phone them up and ask them to lower the rate on your loan. Your knowledge of who is offering what home loan rate in the marketplace will help you discuss the situation with more authority. Don't be afraid to drop in to the conversation what some rivals are offering.
From a lender's point of view it is far less expensive to retain an existing customer than it is to get a new one. You may be surprised what rate your lender will agree to. If you are satisfied with the new rate negotiated, ask when it will be implemented …. ASAP is good, today is better. Keep an eye on your account to make sure what has been agreed to is actually what happens.
Save the extra pennies from a cheaper mortgage rate

The next wise move is to make sure you improve your situation with the money you save from your home loan monthly repayment. Can you afford to continue paying the higher amount? If so, do it. You could pay your home loan off years earlier by paying more than the minimum and you will also build up a payment buffer should something unexpected happen down the track. Just make sure you check with your lender what you're allowed to pay on top of the minimum repayments – you don't want to get penalised for trying to be smart with your money!
Revisit your household budget or write a new one – try our budget calculator – and pinpoint the exact movement of incomings and outgoings. This will give you a clear overview of your household's financial situation but the most important thing, of course, is to stick to your written budget.
Check out Canstar's money calculators
What to do if your bank won't negotiate
If you have phoned your bank and they won't lower the current home loan rates, ask them why. They may not have any room to move on the loan, or they may consider you a risky customer. If the answer is the latter, diplomacy will shield you from the truth but after you hang up ask yourself those hard questions – are you a good customer, would you lend money to you?
If you have any doubts, get a copy of your credit report and find out what it says because that's what all lenders will look at. To request a copy of your credit report, contact one of the credit reporting companies. We've got more information in this guide on checking your credit rating.
What do I need to consider about home loan repayments?
What you need to consider with your home loan repayments is your track record of repaying the existing loan. Do you pay on time, or very late on a regular basis? How do you manage other accounts at the same bank?  Over-the-limit? Overdrawn? Constantly getting reminders from them about fixing up one thing or another? Do you seriously need to clean up your act before applying for another loan anywhere else?
Having the upper hand in negotiations
Do your research
Remember you're a valuable customer
Keep the end goal in mind
Know about the other lenders
 Think about home loan fees & charges
After weighing up all the pros and cons of your home loan deal, you may well decide to take your business elsewhere. You've already done your research on what's around. You've done your budget, many items of which will be needed when you apply to the new lender.
Before you make a move, though, write down how much it will cost you to close the existing loan and how much it will cost you to open a new loan. At some point, you will need to ask your new prospective lender to explain the all start-up fees involved with refinancing your home loan. You should also ask your existing lender to explain the costs involved in paying out your loan.
Every situation differs but here are some points you may need to factor in:
Early repayment recovery:
If you are on a fixed rate loan, you may need to pay a 'break' fee. The break fee may be very high. You won't know how much until the credit provider tells you.
Establishment fees:
Also called 'loan application', 'up-front', 'start-up' or 'set-up' fees. An establishment fee is a one-off payment when you start your loan. If you are not charged a loan application fee, you may pay higher ongoing fees.
Ongoing fees:
Also called 'service' or 'administration' fees. They are charged every month or year for administering your loan. Some ongoing fees may only be payable in certain circumstances. For example, you might be charged a fee to redraw any additional repayments you might make.
How do I have the last word in negotiating my home loan?
To have the last word in negotiating your home loan, don't get confused by the number and complexity of the fees and charges outlined by your financial institution. Just make the time to sit down and go through them all carefully. Most credit providers publish fees and charges in their product booklets and on their websites. However, it is always wise to check the latest information – both from your existing loan provider and your prospective new loan provider. Only then will you know the true cost of switching from one loan to another.
Compare home loans with Canstar