How well do you rate your bank's products and service? While Canstar's latest research reveals that most Kiwis (65%) are shopping around for the best financial products – splitting savings, term deposits and mortgages between banks – our data also shows that very few are actually changing banking providers: just 4% in the past year.
But not all banks are created equal. There's a wide diversity in the products and value offered by our different financial institutions. And our research shows that, for most bank customers, service and effortless banking are key, a more important aspect of banking satisfaction than simply rates and fees.
But how do you know which bank offers the best all-round customer satisfaction? Simple, you ask real people to rate their banks, which is what Canstar does each year as part of its mission to inform consumers of the best NZ has to offer.
This year we canvassed the opinions of 4034 New Zealanders who had one or more accounts or products with a bank, and asked them to rate their banks across a range of categories, to measure and track their levels of customer satisfaction.
To decide which bank offers the best level of customer satisfaction, each was rated across the following categories:
Ability to Meet Banking Needs
Communication
Customer Service
Digital Banking
Fees and Charges
Interest Rates
Value for Money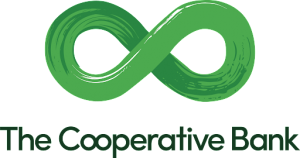 Coming out on top for the second year in a row is The Co-operative Bank, the clear winner of Canstar's award for Most Satisfied Customers | Banking.
Once again, The Co-operative Bank earns top 5-Star ratings in all but one category, Fees and Charges, for which it earns an admirable 4-Star rating.
To put The Co-operative Bank's achievement into perspective, only two other banks in this year's award achieve 5-Star ratings in any field:
SBS Bank earns two 5-Star ratings, for Customer Service and Fees and Charges
TSB Bank earns one 5-Star rating, for Fees and Charges.
And, most importantly, The Co-operative Bank is the only bank to earn a top 5-Star rating from its customers for Overall Satisfaction, making it, once again, our top award winner.
What Kiwis Want From Their Banks
As mentioned above, a bank's Ability to Meet Banking Needs and Customer Service are the top two drivers of banking satisfaction (23%).
It's interesting to note that Fees and Charges (8%) and Interest Rates (4%) score poorly as key drivers of satisfaction. Of far greater importance for bank customers is Value for Money (20%), which represents the true cost of the consumer banking experience.
Overall, the main drivers of satisfaction are:
The Co-operative Bank: NZ's Best Choice of Bank
The Co-operative Bank is a New Zealand bank that is 100% owned by its customers. Founded in 1928, it has operated as The Co-operative Bank since 2011.
As well as great customer satisfaction, it offers everything you'd expect from a high-street bank:
Three Everyday Accounts:
Electronic Account – designed for digital use
Current Account – for those who like to visit a branch
Smile on-call Account – flexible account that earns interest
Three Savings Accounts:
Step Saver – no monthly account fee plus a bonus interest rate
Prize Draw Saver – features extra monthly prize draw to win a car
Online Account – no-fees and designed for digital use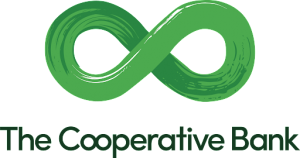 The Co-operative Bank: NZ's Best Choice of Credit Card
The Co-operative Bank also has a Canstar 5-Star rated credit card. Its Fair Rate Credit Card offers:
Up to 55 days interest free
0% p.a. for six months on balances transferred from another credit card or store card
Low $20 annual fee
Purchase & cash advance interest rate: 12.95% p.a.
In addition to a full suite of loan products at competitive rates, including Home Loans, Personal Loans and Overdrafts, The Co-operative Bank also sells insurance products, to secure you and your family's possessions and financial wellbeing.
So if you're dissatisfied with your bank and the service and value for money that it delivers, why not move to a bank that comes with a 5-Star seal of satisfaction guaranteed? Move your banking to The Co-operative Bank, the winner of Canstar's 2022 Award for Most Satisfied Customers | Banking.