Author: Peter Koulizos 

At some stage, you may find yourself having negative equity in real estate. But what exactly does this mean? Canstar breaks down all you need to know.
COVID-19 has resulted in the most severe economic downturn since the Great Depression. Although economic uncertainty and job losses have resulted for Kiwis, NZ house prices have continued to rise. The explanation given by most for the performance of the Kiwi housing market is historically low interest rates.
Sharply increasing property prices off the back of low interest rates can sometimes slump once stimulus measures are unwound, which may result in negative equity for some people. So what is negative equity, how is it caused and how can you minimise any impact?
---
What is Negative Equity? How You Can Minimise It In this article we cover:
---
What is negative equity?
Negative equity is when the market value of your property is lower than the balance remaining on your home loan. For example, say you purchase a home for $600,000 with a 10% deposit, pay lenders mortgage insurance (LMI) on the loan and make interest-only mortgage payments, your mortgage would be about $555,000. However, if the value of your property reduced by 10%, it would be worth $540,000, which is less than the mortgage, putting you into negative equity. Most commonly, negative equity can occur when a buyer has paid above the market value for a property.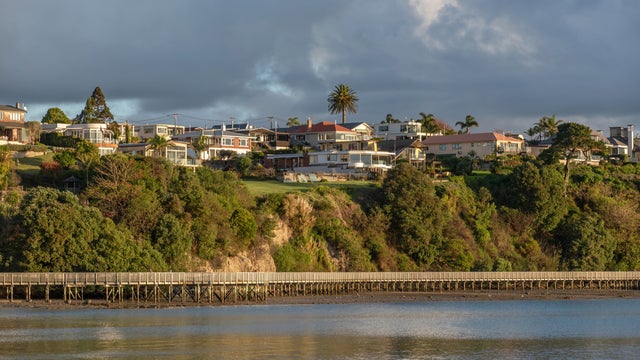 What factors can cause negative equity?
There are a number of factors that may lead to negative equity in property, including:
Buying at the peak of the cycle
Common ways a property can have negative equity include when it was bought at the peak of a market, or the purchaser simply paid too much for it. Market cycles have periods of growth and contraction, and buying at a peak can result in a property decreasing in value for a period of time. 
Homebuyers who buy emotionally can end up overpaying for a property – especially in a competitive environment like an auction. If you pay too much for a property, you will always be behind the eight-ball when it comes to potential capital growth.
Purchasing property with a small deposit can result in negative equity. If a borrower purchases a property with a 95% loan-to-value ratio (LVR), for example, they only have a small buffer against market prices. If the market contracts, their loan could be more than the value of their property.
Overcapitalisation usually occurs when a borrower attempts a renovation on a property that costs more than the value it brings. For example, if a borrower takes an additional $100,000 from their home loan to complete a renovation, but the value of the home increases by less than this amount, they have overcapitalised. This can result in the property being worth less than their loan. Likewise, if the renovation is not completed because they have run out of funds, properties often have to be sold as is, with negative equity a real possibility.
Is there a type of property more susceptible to negative equity?
Brand new properties, especially new units, can bring a higher risk of negative equity because they may be priced at a premium, with the cost including developer and sales agent commissions. Some new units tend to attract investors, rather than owner occupiers. An oversupply of investor-grade new units can impact property price growth and may result in negative equity.
This issue could be a problem in the years ahead if buyers have bought a new property to take advantage of first home buyer grants and paid a premium price. Similarly, a sharp influx in the supply of other types of property, such as townhouses, for example, can cause a drag on new property prices. Increased supply often decreases demand. Oversupply of any type of property in a particular area can increase the likelihood of borrowers going into negative equity.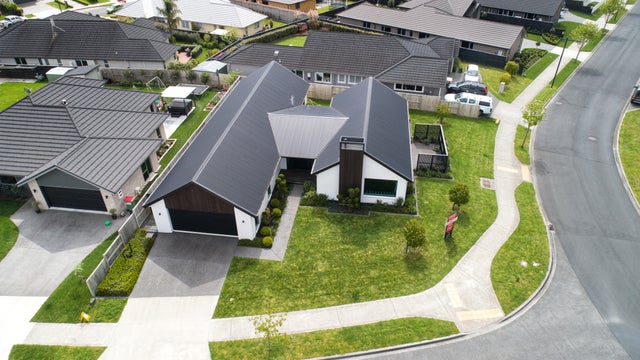 Why can negative equity be a problem?
Generally speaking, negative equity is only a problem if you need to sell or refinance a property, or use it as security for another loan. If you need to sell for financial reasons, and the loan is larger than the price you received, you may have an outstanding debt to the lender.
Likewise, if a property has negative equity, it can be difficult to refinance to a new lender. This is because lenders generally will not take on borrowers who have mortgages larger than the value of their properties. Because negative equity only really exists on paper, until you sell, there should not be any impact on your credit score.
How can you reduce the impact of negative equity on your property?
If you can make the repayments on a principal and interest home loan, especially with the current record low interest rates, equity in your property should generally improve over time.
However, if you are experiencing financial stress, it may be an idea to consider selling to prevent any further losses. That said, markets tend to recover over time, so a sound strategy can be continuing to hold the property until such a time occurs.
Other options that may help remedy negative equity include:
Considering renovations. Renovating your property may help improve its value. It could be a good idea to speak with a valuer, such as a real estate agent, about any work you have planned to determine a potential return on investment.

Making more mortgage repayments. With interest rates at historic lows, borrowers may also choose to make extra or increased mortgage repayments to pay down home loans faster. Making home loan repayments fortnightly, for example, rather than monthly, may help you repay more of your mortgage – improving your equity position. For more information, read our story: Weekly or Monthly Mortgage Repayments: Which Pays Off Your Mortgage Faster?

Talking with your lender or mortgage broker. You can talk with your lender or mortgage broker to learn if you can refinance your loan to a better interest rate, which will reduce your mortgage repayments. This is especially important for people who may be experiencing financial hardship.
If you can get a lower interest rate and you can afford to continue payments at the higher amount that you were paying before, you will pay off more of the principal in a shorter period of time, increasing your equity. Keep in mind, however, that having negative equity could decrease your bargaining power for a lower interest rate. You should always consider your finances and circumstances when considering your options if you have negative equity.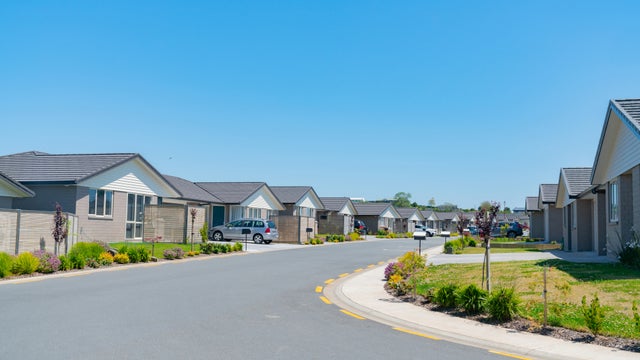 Are there ways to help avoid negative equity?
It stands to reason that one of the ways to avoid negative equity is to ensure you don't overpay for a property at the outset. Before purchasing any property, whether established or new, it's vital to understand its current fair value on the market. This can be achieved by ordering a valuation or conducting solid research on recent comparable property sales in the local area and planned developments. Major development and infrastructure changes, such as if a new highway is planned to run directly past a property, are likely to affect its price.
Another way to reduce the likelihood of negative equity is to improve the LVR by having a larger deposit relative to the purchase price. If you have negative equity in your property, it pays to seek appropriate professional advice. This will help you consider whether you should sell the property or hold it until the market improves in the area. Speaking with a financial counsellor or adviser may also help you determine the best strategy for your individual circumstances. The most important thing is not to panic. If you can ride out the situation and keep your property, negative equity may be remedied with time.
---
If you're in the market for a home loan, Canstar can help you compare home loans. Our free and easy-to-use comparison tool covers all the major players in the home loan market. Not only does it help you quickly and easily find the products with the lowest rates, it also shows which lenders and mortgages have earned Canstar's prestigious Star Ratings, awarded on the basis of our expert analysis.
To read more about our five-star home loan awards click here, or to compare rates using our free mortgage comparison tool hit this button:
Compare home loan rates for free with Canstar!
Enjoy reading this article?
You can like us on Facebook and get social, or sign up to receive more news like this straight to your inbox.
By subscribing you agree to the Canstar Privacy Policy