Co-author: Olivia Fairhurst 
Line of credit home loans might help you borrow money but you also need to weigh up the pros and cons, because they can come with risks. 
There may be at least a few points in your life where you require a large sum of cash relatively quickly. Perhaps you have emergency medical expenses, or want to do a home renovation. Perhaps you want to utilize the equity in your own home as a deposit for an investment property. Whatever the reason, there will be times when borrowing money is inevitable. If you have a reasonable level of equity in your home, you may decide that a line of credit home loan is the best home loan for you – but you'll need to be sure to stay on top of your finances.
What is a Line of Credit Home Loan?
A line of credit home loan (sometimes called a revolving mortgage) is an approved credit limit secured against the equity in your property. It has a variable (floating) interest rate and you pay interest on any amount you owe. You can draw down (take out money) or make repayments as frequently as you like, and the interest is calculated on a daily basis from the current line of credit. Generally, the line of credit home loan will be set for one to five years on the length of your loan – this may automatically renew at the end of the period, or you may need to request to renew. 
How Do You Get a Line of Credit Home Loan?
Essentially, a line of credit home loan functions in a similar way to a credit card. You have a pre-approved credit limit and you can borrow as much of this sum as you want, with interest paid on the outstanding balance. In general, having a good credit history may help you qualify for a lower interest rate.  
Let's say you originally borrowed $300,000 from a bank to buy a home, with a deposit of $50,000 – making the equity in your home $50,000. Ten years later, your debt is down to $170,000 and your property has increased in value to $450,000. This means that all up, you now have around $280,000 equity in your home. Provided you meet the lending criteria of the financial institution, you may then be able to take out a loan against a proportion of the equity you have.
Line of Credit Home Loans: The Pros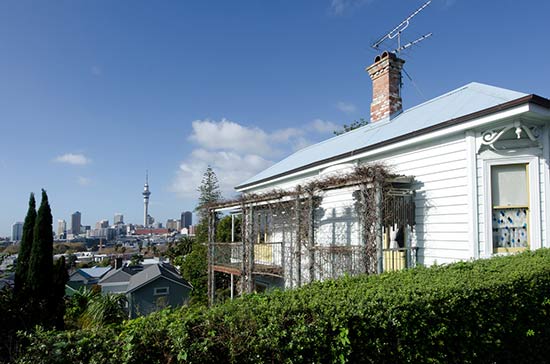 Provided you pay extra lump sum repayments, you could potentially pay off your mortgage faster. This means you will pay less interest on the term of the loan, as the length of the loan term is shortened.

Should you need extra cash, you can borrow money against the equity in your home. 

Essentially, you pay interest on the amount you still owe. So, if you have spare cash you can put that into the home loan instead of your savings, and therefore pay less interest on your loan.

A line of credit home loan may be suitable to you if your wage fluctuates, you're an investor, or you're wanting to put a substantial amount of money into something – they are commonly taken out for home renovations.

Although not recommended, you only need to pay interest on your loan.
Line of Credit Home Loans: The Cons 
If you're not disciplined with the revolving line of credit, this home loan can work against your favour. Constantly borrowing money against your home equity – or choosing not to make repayments – can result in your loan staying stagnant.
Bank fees, withdrawals, deposits and setting up an automatic payment may apply, as the loan acts as a transaction account.
Because your home is being used as equity though, it does mean that if your investments go south, or you manage the loan poorly, you could lose your equity and struggle to repay the loan. If things are really dire, you may even lose your house.
Whether a line of credit loan is the best home loan option for you can also depend on what the debt is being put towards and what the other debt option would be. Using a line of credit loan to consolidate credit card debt, for example, could end up being an expensive option if you do not pay off the loan in a timely manner. If you have difficulty managing your finances, it is recommended that you only take out a line of credit home loan if the funds are going towards increasing the value of your home.
You can take a look at the current line of credit home loans available for a property with Canstar's home loan comparison tool. You can adjust the region and loan amount, as well as compare against other types of home loans.
Discipline is key with Line of Credit Home Loans
In other words, if you're planning on using a line of credit for personal debt consolidation, discipline is the key! While a line of credit home loan can be a good way to access your equity, if you're not confident in your ability to manage your finances and stay on top of an additional loan, it may not be the best home loan option for you.
Compare home loan interest rates with Canstar