The Co-operative Bank, rated the nation's No.1 bank for home loans by Kiwi mortgage holders, for the fourth consecutive year.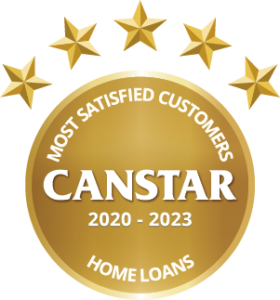 Congratulations to The Co-operative Bank, rated the best bank for home loans by Kiwi mortgage holders for the fourth year in a row.
Most of Canstar's banking awards are based on research undertaken by our dedicated team of number crunchers. However, our Most Satisfied Customers | Home Loans Award is different. It's determined on the feedback we receive from hundreds of ordinary Kiwis about their levels of satisfaction with their mortgage lenders.
This year we canvassed the opinions of 1265 New Zealanders with home loans, and asked each to rate their lender across the following categories:
Overall Satisfaction
Application and Loan Settlement
Communication
Customer Service
Interest Rate

Loan Flexibility

Value for Money
We then awarded the home loan lender that achieved the highest Overall Satisfaction Rating our top award. And, once again, the winner was clear: The Co-operative Bank.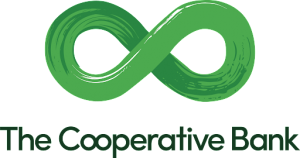 The Co-operative Bank: No.1 for Home Loan Satisfaction
The Co-operative Bank is a New Zealand bank that is 100% owned by its customers. And its commitment to delivering the best in home loans is clear. For the fourth consecutive year it earned great reviews from its customers, who awarded it top marks across all our judging categories, from Value for Money to Customer Service.
And in addition to its great products and service, The Co-operative Bank also offers some of the lowest interest rates in the market, which you can check out here!
The Co-operative Bank offers the following home loans:
Fixed Rate Home Loan
Comes with the certainty of knowing exactly how much your repayments will be, for a fixed period of time. Plus you can make extra repayments each year of your fixed term, of up to 5% of the balance, without added fees, to help clear your mortgage faster and pay less interest.
Floating Home Loan
Offers the flexibility to make extra repayments or pay the loan off in full whenever you like without incurring early repayment fees. Go full floating, or
pair your floating rate home loan with a portion on a fixed or revolving credit home loan for added flexibility.
Revolving Credit Home Loan
A transaction account and loan all in one. Your loan becomes an everyday account – with your money flowing in and out of it. Interest is charged based on what you've used of the limit each day. By accumulating all your cash in this account, and keeping your balance low – you could save interest costs.
First Home Buyers
The Co-operative Bank offers a special low rate for first home buyers, on new lending from $200,000. A minimum 20% equity is required. Through Kainga Ora, borrowers may be able to get a first home loan with a 10% deposit.
Click here for more on The Co-operative Bank's award win

What do Kiwis Want From Their Home Loan Providers?
One thing is clear from Canstar's latest research into the mortgage market: high interest rates are starting to bite. Two years ago, around a quarter (23%) of respondents in our survey were worried about being able to afford their mortgages. Last year, that percentage had risen to over a third (37%). And this year, over half (51%) of the Kiwi mortgage holders we spoke to were worried about making their repayments.
But despite this, only 9% had swapped lenders to pursue a better deal. This is despite there being a big difference in the rates being offered by the banks, for example, 1-year fixed rates on our database start at 6.59% and top out at 8.79%. And the fact that most lenders are offering cashback incentives of around 1% if you're willing to jump ship and refinance your mortgage through them.
Of course, interest rates are important, but our research indicates other factors rate more highly for Kiwi home owners when rating their mortgage lenders. Value for Money rates higher than Interest Rates alone. And Customer Service and the smoothness of the whole loan application process are also critical factors.
Overall, this is how those in our survey rate the main drivers of their Home Loan Customer Satisfaction:
Value for Money: 20%
Application and Loan Settlement: 20%
Customer Service: 19%

Loan Flexibility: 15%

Communication: 14%
Interest Rate: 13%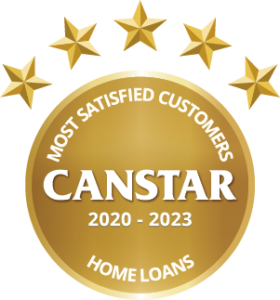 Whether you're in the property market for a first home, an upgrade, a downgrade or an investment property, if you need a mortgage, you need to talk to the experts: lawyers, real estate agents and a mortgage lender. For the latter, let Canstar be your guide.
This year's Most Satisfied Customers | Home loans is The Co-operative Bank, but it always pays to check out the competition and wider market rates. So to compare mortgage products, just click the big button below.
Compare Home Loans with Canstar!
---

About the author of this page
This report was written by Canstar's Editor, Bruce Pitchers. Bruce has three decades' experience as a journalist and has worked for major media companies in the UK and Australasia, including ACP, Bauer Media Group, Fairfax, Pacific Magazines, News Corp and TVNZ. Prior to Canstar, he worked as a freelancer, including for The Australian Financial Review, the NZ Financial Markets Authority, and for real estate companies on both sides of the Tasman.
---
Enjoy reading this article?
Sign up to receive more news like this straight to your inbox.
By subscribing you agree to the Canstar Privacy Policy