The value of any particular credit card depends on how it is used. That's why Canstar rates credit cards according to spender profile. We use four profiles in our credit card star ratings – which one sounds like you?
Constant Credit
Do you struggle to pay off your credit card and carry over the debt from month to month? If so you're not alone! It does mean though that the interest rate you pay on your debt can be a real budget-killer.
Tip: If you constantly carry a debt on your card, ideally look for a low rate card with a very low or no annual fee. If you can get a suitable card that offers instant rewards or discounts at places you regularly use, that's even better. Don't, however, be swayed by rewards, as they may come with interest rates and fees that negate the reward benefits.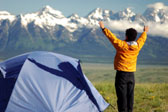 Occasional Spender
If you only use your card for emergencies and impulsive spending (such as Christmas shopping, holidays or sales) then spend the next few months paying off the balance, you are what we call an "occasional spender".
Tip: Similarly to the Constant Credit, look for a low ongoing rate and a low or no fee. Interest-free days might also be on your shopping list, but remember that their benefits disappear as soon as you carry over a balance.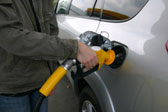 Everyday Spender
Do you use your card for regular purchases such as groceries and petrol and pay off your balance in full each month? If so, you are an "Everyday Spender". For this profile we assume a spending rate of around $2,000 per month.
Tip: Because you pay your card off in full each month, you don't have to worry about interest rates. Your challenge will be to find the card that provides the features you're interested in at the lowest cost. As you stick to a budget and are disciplined enough to pay in full, you can afford to check out what rewards programs are on offer.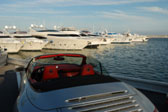 Big Spender
If you earn and spend a lot of money on your credit card each year and regularly pay off your balance, you might be in the market for a card that provides features and perks that you use frequently. We assume those in the "Big Spender" profile spend around $5,000 per month on their credit card.
Tip: The interest rate really isn't a concern for you, and you are putting enough spending through your card to investigate the many rewards programs on offer. Some cards may also include free travel insurance, concierge services and more.
For more information and tips, read our latest credit card star ratings report, and make a shortlist of credit cards that might suit your needs.