Bundll is a new Buy Now Pay Later (BNPL) service from Humm and Westpac. And one that promises you the convenience of BNPL anywhere and everywhere. So how does it work? Canstar takes a look at Bundll.
In New Zealand we have our fair share of choices when it comes to BNPL. And all of them do what they say they do. They allow you to buy now, and pay later. And the latest one to join the growing list of providers is Bundll.
But although BNPL in name, Bundll doesn't work quite like any BNPL service we have seen so far. So What is Bundll, how is it different, and how does it work?

What is Bundll?
Bundll is a new BNPL service from Humm Group (The group behind existing BNPL service Humm) and Westpac NZ. It comes as part of Humm Group's strategic agreement with MasterCard.
While Bundll is a BNPL service, it operates a bit differently from other BNPL services, including Humm Group's own Humm service. Most BNPL services allow you to pay off an item over several weeks through fixed instalments. You only have to pay the initial instalment at the time of purchase, as opposed to the full price. Bundll, on the other hand, requires no initial payment. Instead, it simply gives you a fixed two-week window to pay for the purchase.

How does this differ from other BNPL services?
As mentioned above, with BNPL, a purchase is split into equal instalments. This is typically four to six fortnightly payments, with the first payment due at the time of purchase. So, if you make a $1000 purchase, over four instalments, you are only charged $250 at the time of purchase. Two weeks later you are charged another $250, and so on, until the full $1000 is paid. This helps break up a cost into manageable chunks across several paydays.
But while Bundll does allow you to buy an item now, and pay for it later, it operates differently from the BNPL models we have seen so far. In fact, it operates on a model much closer to a credit card.
With Bundll, you can make a purchase without making an initial payment. You can walk out of a shop, new item in hand, and not a cent out of pocket. For, from the moment of purchase, you have two weeks to pay.
So instead of the four $250 BNPL payments mentioned above, you simply have a $1000 debt that needs to be repaid within two weeks. This can be done in instalments, chucking a few dollars towards your balance here or there, or all in one go.
Is Bundll a credit card?
No. But it does operate in a space that certainly blurs the lines. BNPL has long been touted as an alternative to credit cards for young people, and Bundll builds on this. For while BNPL has replaced credit cards for many, it doesn't offer the same widespread useability: being available everywhere for buying anything. Bundll changes this.
It requires no initial payment (like a credit card) and instead of splitting single purchases into fixed repayments, it only has one set repayment date. Again, like a credit card. And, Bundll can be used anywhere that accepts card payments. Much like, you guessed it, a credit card.
How is Bundll different from a credit card?
For the standard user, Bundll charges no interest. Instead it has late payment fees. In this sense, it is like other BNPL services. And because it charges no interest, it doesn't have to abide by the Credit Contract and Consumer finance Act. So whereas personal loans and credit cards require lengthy credit checks and applications, Bundll can be set up from your phone in just a few minutes.
However this doesn't apply to those who want to use Bundll's superbundll feature.
What is a superbundll?
A superbundll gives users more time to pay back a purchase. If the two-week repayment date is approaching and you don't have enough cash to pay it off, you can avoid late fees by creating a superbundll. This is like a regular BNPL, where instead of the fixed two-week repayment window, the balance is paid off over six fortnightly instalments. But, unlike BNPL, it comes with an interest rate of 25% APR.
So while a superbundll adopts a BNPL style repayment plan, it does so while looking a lot more like a credit card. And because it charges interest (like a credit card) users who want to upgrade their account to use superbundlls will require a credit check.

How does Bundll work?
Bundll works similarly to other BNPL in that Bundll foots the bill for you. This is how the retailer gets the money straight away, without you having to pay straight away. Whereas Afterpay gets you to pay some upfront and covers the rest (while you pay them back in instalments), Bundll pays the whole bill. You then pay Bundll back, in full, within two weeks.
Bundll works by issuing you a Bundll (digital) card. This card has a card number, expiry date and even a CVC code like any regular credit card. You can pay online by entering your card details, or in person through your phone's wallet app.
How can Bundll be used anywhere while other BNPL can't?
Because Bundll uses MasterCard's network. While other individual BNPL providers have to persuade retailers to sign up for their service, Bundll uses an existing service that is already offered by most retailers: MasterCard.
This allows you to use Bundll like you would a MasterCard credit or debit card. You can shop online freely (just enter your Bundll card details like any regular card) and even use it for medical bills, gas, a dinner out, a movie or even coffee.
The only thing that separates Bundll from a regular plastic credit card is that (for now) there is only a digital version. So to use it in person you have to do so through your phone's wallet app. But, while nothing is confirmed on the physical card front, Bundll suggests you should "watch this space".
How much does Bundll cost?
Bundll is completely free to use (so long as you pay back any spending on time). Unlike credit cards, you don't have to worry about any annual fees or interest (unless using superbundll). But two weeks later if you haven't paid back your purchase, there will be fees.
Late or missed payments
If you miss a repayment, you receive a 24-hour grace period before a $10 late fee is applied. During the grace period, before the $10 late fee is applied, you have the option to either pay your full Bundll amount, snooze, or superbundll. If after the grace period, you haven't done any of these, you will be charged a $10 late fee.
In addition to the late fee, Bundll will automatically charge your linked card the minimum repayment of $20. If the payment goes through (and $20 is successfully taken out of your bank account) then the amount of money you owe will be reduced by $20, and you'll be given another two weeks to pay the rest.
Pay off the full balance before then and you will have only paid $10 more (the one late fee) than the cost of the item.
What if two weeks later, I still can't pay it off?
If at the end of the second two-week period you don't pay off your outstanding purchase balance, the same process will repeat. You will be given the grace period to superbundll or snooze, and if not a $10 late fee will be charged. Bundll will then attempt to charge your linked bank account a $20 minimum repayment before giving you another two weeks.
What if I can't make the minimum $20 repayment?
If the $20 can't be taken from your account, because you don't have $20 available, your account will be suspended. It will remain so until you either make a minimum repayment or pay off the full outstanding Bundll balance.
Other costs
Superbundlls come with an interest rate of 25% APR and also a $4.50 establishment fee. Bundll also offers a snooze feature that gives you an extra two weeks to pay for a cost of $5.
Should I get Bundll?
Bundll, like most things in life, has positives and negatives. How useful Bundll is for you will depend on what you want to use it for:
As a BNPL provider
If you want a true BNPL service then Bundll may not be for you. You only get two weeks to pay off a purchase, and there are no set instalments. Instead of breaking up a purchase into manageable chunks, it's just kicking the whole payment two weeks down the road. If you didn't want to front up the cost at the time of purchase, you may not want to front it up two weeks later.
A regular BNPL service, such as Humm, will probably offer you what you want. The things you want now, but the option to pay it off gradually. The fixed terms ensure you are forced to meet repayments and avoid dragging out the costs and accumulating debt like you can with a credit card. But these come with risks of their own, so it's important you understand these before you start spending.
You can compare BNPL providers with Canstar here.
As a credit card
If you already have a credit card, Bundll could be of use. If you stay on top of your credit card payments, and never accumulate interest or late payment fees, then Bundll could help you save. Unlike your credit card that likely comes with costs, Bundll is completely free. If you don't miss payments, of course.
Keep in mind, however, credit cards usually have a 44- or 55-day interest-free period. So, even if you are using your credit card on the last day of the payment month, you probably have more time to pay back a purchase. Bundll is less generous, only offering the one, fixed two-week turnaround on repayments. If you want a longer timeframe you have to pay up a fee. So whereas a credit card could give you well over a month to pay off an item, you need to be confident you can pay things off within the shorter window.
Additionally, the main risk associated with credit cards is losing control and accumulating interest. But if you stay on top of your credit card balance, there are plenty of benefits to be had. Such as Airpoints and cashback schemes. These are benefits that Bundll do not offer.
As a stopgap until payday
If you are momentarily short of funds and incur an unexpected cost (or come across a really good sale) you can use Bundll to tide you over until your next paycheck.
In this sense, Bundll gives those without credit cards a credit-like service. If you don't have the money now, but will have the money within the next couple of weeks, Bundll could be a really useful financial tool.
As a means to BNPL the un-BNPL-able
This is another way Bundll could be a great option for those without a credit card. Bundll allows you to buy now and pay later in places, and for services, normally not open to BNPL.
Because of this Bundll will likely be popular among young people who remain largely put off credit cards. Young people who want to buy lunch out or meet friends for a drink but don't have the money to pay for it then and there.
How do I sign up for Bundll?
Like all BNPL providers, Bundll is easy to sign up for. Just download the mobile app. You'll then need to add your Bundll card to your preferred digital wallet on your mobile phone. Once this is done, your account will be activated. You need to be 18 or over and have a valid New Zealand ID.
Do note that if you want access to the superbundll feature, Bundll will perform a credit check as part of the sign-up process. For a more detailed breakdown and further information about how Bundll works, be sure to check out their website
How do I sign up for BNPL?
Signing up to BNPL only takes a few minutes because, unlike credit cards or personal loans, there are no lengthy checks required when signing up to a BNPL provider. Simply go to their website or app. You will need to enter your contact details, provide proof of ID, and link your account to a credit card or debit card.
The display order does not reflect any ranking or rating by Canstar.
| | | | | |
| --- | --- | --- | --- | --- |
| Provider | Instalments | Frequency | Late Fee | Late Fee Cap |
| | 4 | Fortnightly | $10 then $7 each week | 25% of item cost |
| | 5/10 | Weekly/Fortnightly | $10 per missed payment | None |
| | 10 | Weekly | $10 per missed payment | None |
| | 6 | Weekly | $10 per missed payment | $40 |
| | 4 | Fortnightly | $3-$15 per missed payment | $9-$45 |
| | 4 | Fortnightly | $8 per missed payment | $40 |
This information is not an endorsement by Canstar of BNPL schemes or any specific provider.
Learn more about Buy Now Pay Later
Used responsibly, BNPL is yet another tool to allow canny consumers to better manage their finances and control their cashflow. And Canstar makes finding the right provider easy, by comparing BNPL providers. And this year, we announced our inaugural BNPL awards. So if you want to join the BNPL revolution and are looking for the best providers that deliver great value and customer satisfaction, click on the button below to learn more about Canstar's inaugural BNPL awards.
---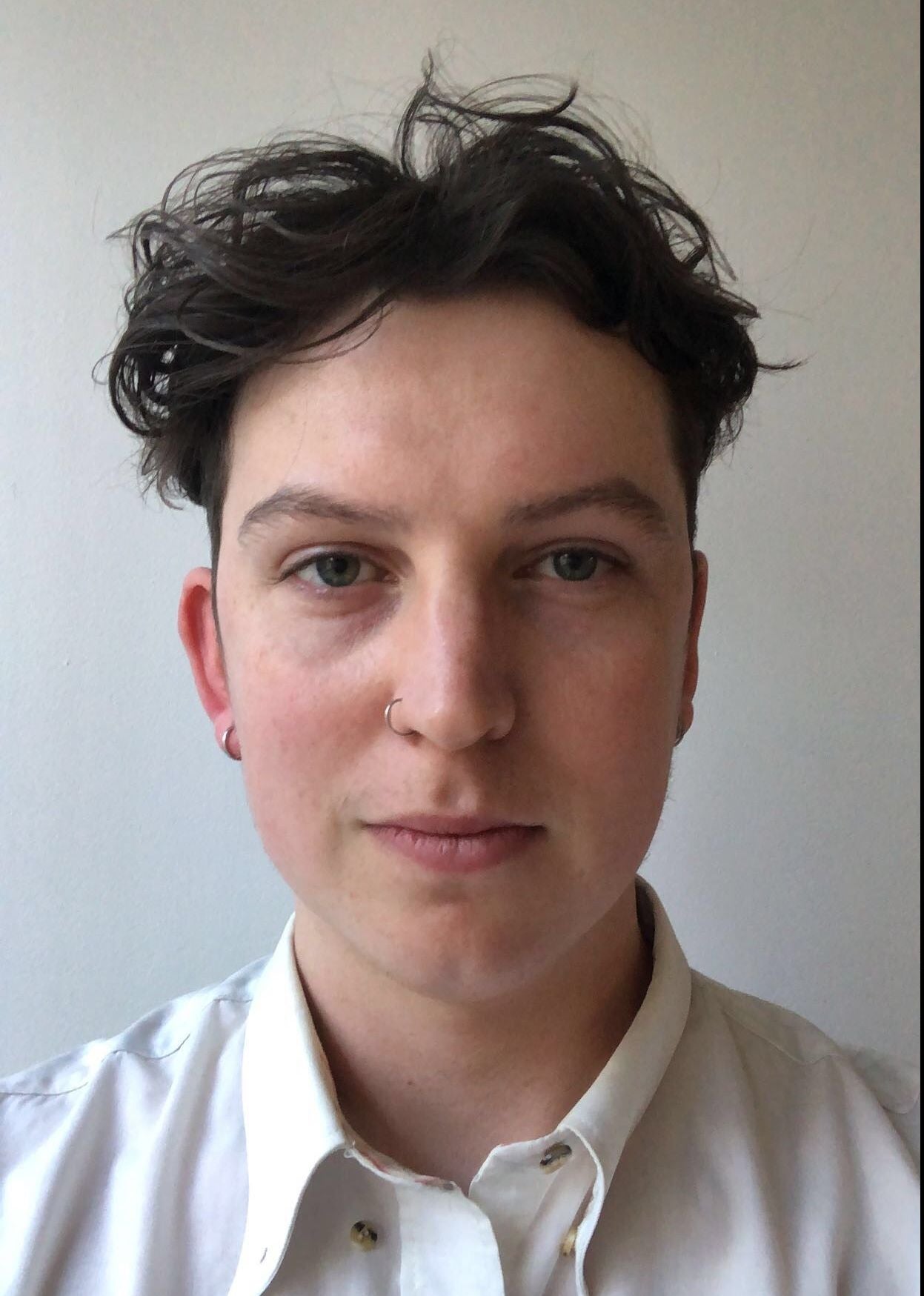 About the author of this page
This report was written by Canstar Content Producer, Andrew Broadley. Andrew is an experienced writer with a wide range of industry experience. Starting out, he cut his teeth working as a writer for print and online magazines, and he has worked in both journalism and editorial roles. His content has covered lifestyle and culture, marketing and, more recently, finance for Canstar.
---
Enjoy reading this article?
You can like us on Facebook and get social, or sign up to receive more news like this straight to your inbox.
By subscribing you agree to the Canstar Privacy Policy