Klarna Wins Canstar's 2022 Award for Outstanding Value BNPL Provider.
Congratulations to Buy Now Pay Later (BNPL) provider Klarna, for winning Canstar's 2022 Outstanding Value | Buy Now Pay Later Award.

Used responsibly, BNPL is a great way to get what you want, when you want it. Like it says on the tin, you can buy now and pay later, in easy-to-manage installments spread across paydays.
Unlike many credit cards, BNPL is also fee-free. And, importantly, late-penalties are capped, so if you do find yourself unable to make repayments, your debt isn't going to balloon due to eye-watering interest charges.
Although, as Canstar's latest research reveals, the overwhelming majority of Kiwi BNPL users are conscientious consumers: 92% are in control of their BNPL spending, and just 5% regularly incur late fees.
However, while BNPL services all offer the same basic product, levels of customer service and fees and charges vary. Some brands are more widely available than others, and true value for money differs between providers.
So if you want sign up for the best in BNPL, which service do you choose? The simple answer is the winner of Canstar's Outstanding Value | Buy Now Pay Later Award: Klarna.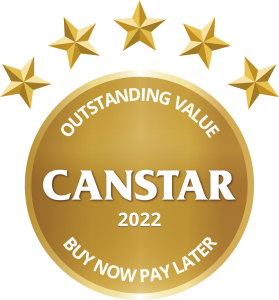 Outstanding Value | Buy Now Pay Later Award
Our award is determined by our expert research panel and is based upon a sophisticated and unique ratings methodology, unique to Canstar. It compares price and features across BNPL providers, allowing consumers to make an informed choice about which one offers the best value and customer service.
Price
The price component covers the cost associated with each BNPL provider, including any missed payment fees, ongoing (monthly) fees and establishment fees.
Features
The features segment of the award is broken down into five different categories:
Account Management (repayment options, flexibility, etc)
Customer Support
Ease of application
Merchant Availability
Suitability Assessment (financial checks, etc)
From the results of the research, we present our Outstanding Value | Buy Now Pay Later Award, which this year goes to Klarna.

Klarna: Canstar's Outstanding Value Winner
Klarna was a standout performer in this year's award ratings. Our award panel noted that its mobile platform offers an impressive suite of features, including order tracking, budget tracking and exclusive deals with participating retailers.
And although Klarna is not as widely available in NZ as some of its competitors, it is continuing its expansion across major retailers. It also offers its own rewards program, which is designed to promote positive repayment behaviour.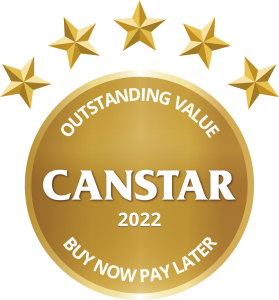 In terms of fees, Klarna is by far the cheapest BNPL option. Its late-payment fees are just $3, and are capped at $9 per order. In comparison, the average late fee across other providers sits closer to $10, and is capped between $20-$40 per order.
It is this remarkable difference in price, coupled with Klarna's impressive performance in customer support, that secured the BNPL provider our top award.

What is Klarna
Klarna was founded in Sweden in 2005, and was launched here in May last year. It has over 150 million active shoppers making over 2 million transactions per day. Globally there are over 450,000 retailers who partner with Klarna.
In New Zealand, the company works in partnership with the ASB, as the ASB's parent company Commonwealth Bank of Australia owns 5% of Klarna. Through the ASB Mobile Banking app, ASB customers are able to effortlessly sign up for Klarna and link either their ASB Visa Debit or ASB Visa credit card.
How does Klarna work?
Pay in four, fortnightly instalments
Personalised credit limit
Klarna's app offers the ability to keep track of payments, report returned goods, save favourite items to wish lists, and receive price drop notifications when those items go on sale
Reward points: earn 1 point for every $1 you spend. You'll be rewarded for every 500 points earned.
Ability to extended due dates on some repayments
What are Klarna's late fees?
Klarna's low-fees structure is one of the reasons why it won our Outstanding Value Award.
Unlike other BNPL services, Klarna doesn't charged late fees on balances under $50. And for sums $50 and above it charges a low fee of $3 per missed instalment, to a total of $9.
Learn more about Klarna's Outstanding Value Award Win

---
About the author of this page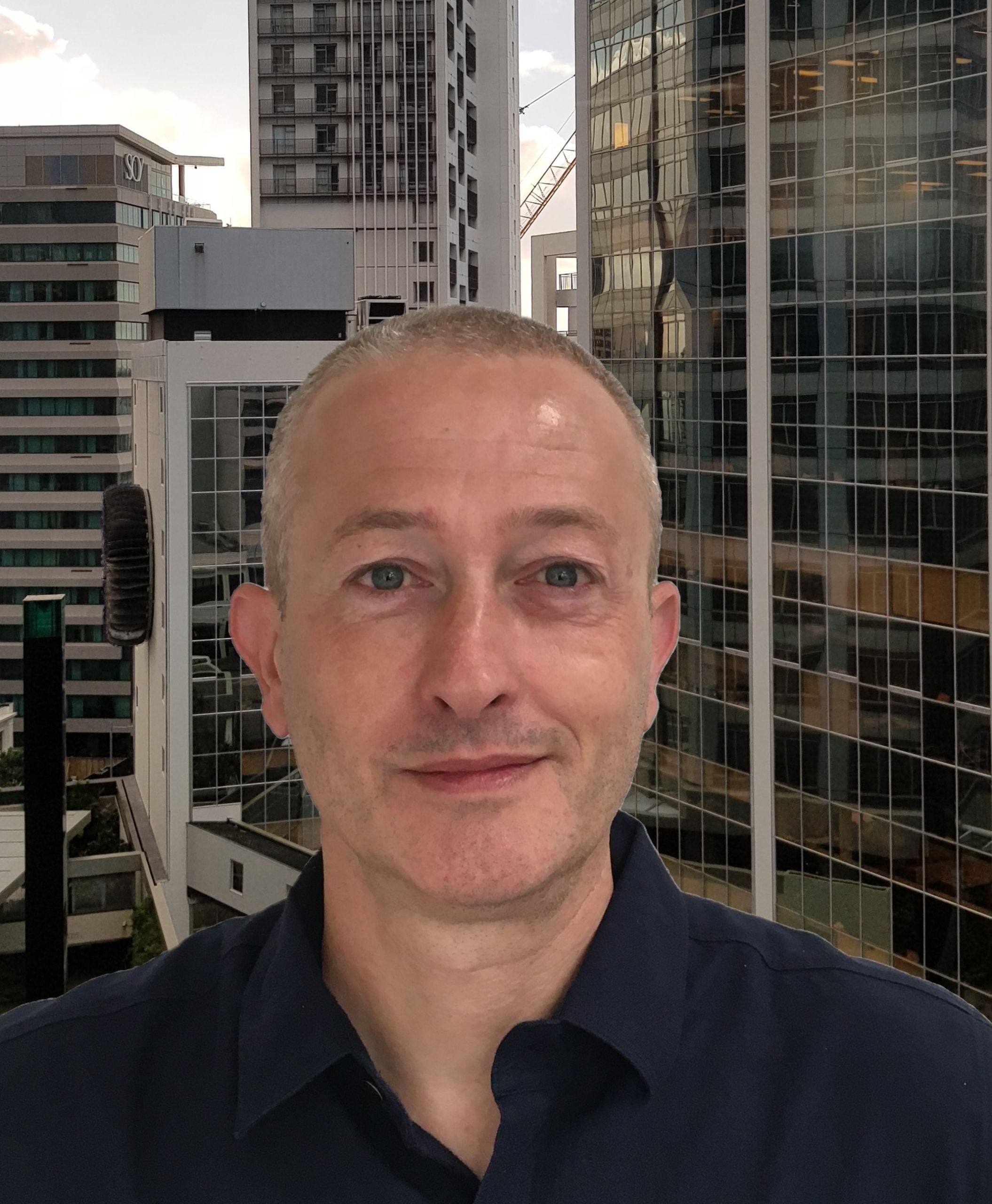 This report was written by Canstar's Editor, Bruce Pitchers. Bruce began his career writing about pop culture, and spent a decade in sports journalism. More recently, he's applied his editing and writing skills to the world of finance and property. Prior to Canstar, he worked as a freelancer, including for The Australian Financial Review, the NZ Financial Markets Authority, and for real estate companies on both sides of the Tasman.
---
Enjoy reading this article?
You can like us on Facebook and get social, or sign up to receive more news like this straight to your inbox.
By subscribing you agree to the Canstar Privacy Policy