Buy Now Pay Later schemes in NZ: which sites offer the best deals, and which shops accept BNPL? Canstar reveals all you need to know about BNPL in NZ.
Back in the day, before apps and smartphones, there was still lay-by. You hit the shops, chose what you wanted to buy, and paid for it in instalments. The kicker back then was that you didn't get your hands on the goods until you made your final payment. Roll on a couple of decades and thanks to Buy Now Pay Later schemes, we can all get our sticky mitts on a pair of new kicks or gadget instantly!
In NZ, we have a choice of six BNPL schemes. But what is Buy Now Pay Later? What are the differences between the different providers? And which stores accept the different schemes? Read on to discover the answer to these questions and more …
---
Buy Now Pay Later in NZ: The Best NZ BNPL Sites: In this article we cover:
---
What is BNPL?
Buy Now Pay Later schemes allow you to pay off an item over several weeks, interest free. Many online retailers and bricks-and-mortar stores accept payment by BNPL schemes.
Most retailers offer just one BNPL payment option, so if you want to use BNPL at multiple stores, you'll need to sign up to more than one BNPL account. But once you've signed up, making a purchase is as straightforward as buying something using a regular credit card.
When you make your first purchase, the BNPL will assess your credit rating and set a limit on your spending; this can change as you build a history with the BNPL provider. Regularly make your repayments and you could find your limit increasing.
You pay the first instalment of the total price when you buy your goods. The remaining instalments are then charged to your account regularly over the next couple of months. Payments range from weekly to fortnightly.
There is no fee for using BNPL schemes if you make your regular payments. And many schemes allow you to pay off your total amount owing early, should you be flush with cash. However, fail to pay your bill on time and you'll be hit with a late payment fee.
At Afterpay, that's $10 for the first default, and $7 more every seven days from then on, to a cap of 25% of the cost of your item. But many other providers don't cap their fees, so fall behind and you could end up paying a lot more for your purchase than you intended.
---
Searching for the Cheapest Personal Loan?
If you're looking for the cheapest personal loan, Canstar's personal loan comparison tables can help. The table below displays the sponsored unsecured personal loan products available on Canstar's database for a three-year loan of $10,000 in Auckland, with links to lenders' websites. Use Canstar's personal loan comparison selector to view a wider range of products on Canstar's database. Canstar may earn a fee for referrals.
---
How do I sign up to BNPL?
Signing up to a BNPL account is pretty quick and easy. You register online using a BNPL provider's app or website. Unlike when you sign up for a personal loan or credit card, the process only takes a couple of minutes, as there are no lengthy credit checks involved (see below).
To sign up you'll need to provide proof of ID and your contact details. You'll also need to link your BNPL account to a valid credit card or debit card. 
Of course, when making a purchase, you'll need enough credit on your card, or cash in your bank account, to cover the first instalment. And then you must ensure you've enough money to cover further payments, or you'll be hit with a penalty fee.
The display order does not reflect any ranking or rating by Canstar.
| | | | | |
| --- | --- | --- | --- | --- |
| Provider | Instalments | Frequency | Late Fee | Late Fee Cap |
| | 4 | Fortnightly | $10 then $7 each week | 25% of item cost |
| | 5/10 | Weekly/Fortnightly | $10 per missed payment | None |
| | 10 | Weekly | $10 per missed payment | None |
| | 6 | Weekly | $10 per missed payment | $40 |
| | 4 | Fortnightly | $3-$15 per missed payment | $9-$45 |
| | 4 | Fortnightly | $8 per missed payment | $40 |
This information is not an endorsement by Canstar of BNPL schemes or any specific provider.
BNPL and credit scores
BNPL providers generally do not do a full credit check on you when you sign up or make a purchase. Because they're not considered lenders in the traditional sense, they don't have to adhere to the same responsible lending criteria as credit card and personal loan providers.
Rather than a thorough full, or hard, credit check that leaves a mark on your record, they can get away with a quick check that doesn't leave a permanent hit on your credit report. This is why the application process is so quick and easy.
However, while they might not do full credit checks, their T&Cs give them the authority to do so. When you agree to a BNPL provider's terms of service, you authorise the company to make any enquiries they consider necessary to assess your capability to make payments, which may include ordering a credit report.
More importantly, you also authorise them to pass on any information about your late payments, missed payments, defaults or penalty payments to credit reporting agencies. This means if you miss payments or have other negative activity, your credit score could take a hit.
→ Related article: Buy Now Regret Later: How AfterPay Can Hurt Your Credit Score

Afterpay is one of the most recognisable BNPL schemes in NZ.
Pay over four instalments, every two weeks, from initial purchase instalment
Personalised credit limit
App and website
Digital Afterpay card that works like Google Pay or Apple Pay
Late Fees
$10 fee for your first late repayment; $7 fee every seven days if you continue to miss your repayments
Fee cap: For each order below $40, a max of one $10 late fee may be applied per order. For each order of $40 or above, the total of the late fees that may be applied are capped at 25% of the original order value or $68, whichever is less

Humm offers two different types of BNPL schemes through its app and website.
Little Things – credit of up to $1000 (repayments made in five fortnightly or 10 weekly instalments)
Big Things – credit of up to $10,000 (repayments made fortnightly over a period of six, nine, 12, or up to 24 months)
Little Things – you have the option of making both online and in-store purchases, and can purchase up to five items at any one time (as long as they stay within your credit limit).
Big Things – a fresh application is required for each purchase you want to make using Big Things. Humm then does a credit check and affordability assessment to determine the amount of credit they will approve. A $20 establishment fee applies upon paying the deposit. Plus there is a $2.50 per month account administration fee.
Late Fees
For both Big Things and Little Things, a fee of $10 applies each time a repayment is not paid by the due date for payment, payable two days after that due date
A collection fee of $30 applies each time a collection agent is needed to enforce repayment of an unpaid debt
→ Related article: What is Humm and How Does it Work?

Genoapay is available at 1000s of stores in NZ, including big-name high-street retailers, including Cotton On, Evo Cycles, Harvey Norman, Nood and Typo.
Pay in 10 weekly instalments
Credit of up to $1000
App and website
Change payment day
Split payment between Genoapay and cash/credit card
Late Fees
$10 fee is charged for each missed payment
You are responsible for all debt collection fees

Founded here in 2016, Laybuy has grown into Australia and the UK. It can be used at thousands of merchants around the globe, including big retailers such as Cotton On, Ezibuy, Stirling Sports, Life Pharmacy and Unichem.
Pay in six weekly instalments
Personalised credit limit
Use Laybuy Boost, using your own cash, to make purchases above your credit limit
App and website
Change payment dates
Digital Laybuy card that works like Google Pay or Apple Pay
Late Fees
$10 fee for each missed payment

Payment fees are capped at $40

Already in 21 countries worldwide, BNPL service Klarna is the latest BNPL service in NZ.
Pay in four, fortnightly instalments
Personalised credit limit
App and website
Klarna's app offers the ability to keep track of payments, save favourite items to wish lists, and receive price drop notifications when those items go on sale
Reward points called Vibes; you can convert 1 Vibe into 3 Flybuys points

Snooze button in the Klarna app gives 10 extra days to pay an instalment (one use per purchase)
Late Fees
Unlike other BNPL services, Klarna charges different late fees, depending on the size of your purchase. You are only charged one late fee per late instalment, meaning the most you will be charged is $9, $15, $21 or $45, depending on the value of your order.
Total order value
Late fee per instalment
  Maximum late fee per order
(across 3 late repayments)
Up to $59.99
$3
$9
$60-$99.99
$5
$15
$100-$199.99
$7
$21
$200+
$15
$45
→ Related article: What is Klarna, NZ's Newest BNPL Scheme?

Zip has over 2 million customers across Australia and New Zealand, and is available at over 1600 retailers, including The Warehouse, Noel Leeming, Bunnings Warehouse, The Market and Chemist Warehouse.
Pay in four, fortnightly instalments
Credit of up to $1000
App and website
Late Fees
$8 fee for missing a payment plus f

urther $8 for every week the payment is outstanding

Payment fees are capped at $40
BNPL vs. credit cards: what's the difference?
BNPL services allow you to pay off an item over several weeks, interest free. This means the price you find the item for will (generally) be the overall price you pay. Payments are usually split into four to ten instalments. 
Credit cards let you spend by borrowing money from the card supplier, who then sends you a bill at the end of each month. Credit cards have a fixed limit, which is the maximum you can borrow. This depends on factors such as your credit score and income. With credit cards, all your purchases go into one pool. This means you can't say to yourself you've paid a particular item off, unless you clear the entire bill. In the case of BNPL, you can track the repayments on individual items.
Considering a credit card?
If you are considering a credit card, make sure you check the credit cards available in the market, to see which one suits your spending profile. Canstar researches, rates and compares credit cards, to help you make an informed decision. For more info on the different cards available in New Zealand, click on our link below.
Compare credit cards with Canstar
---
About the author of this page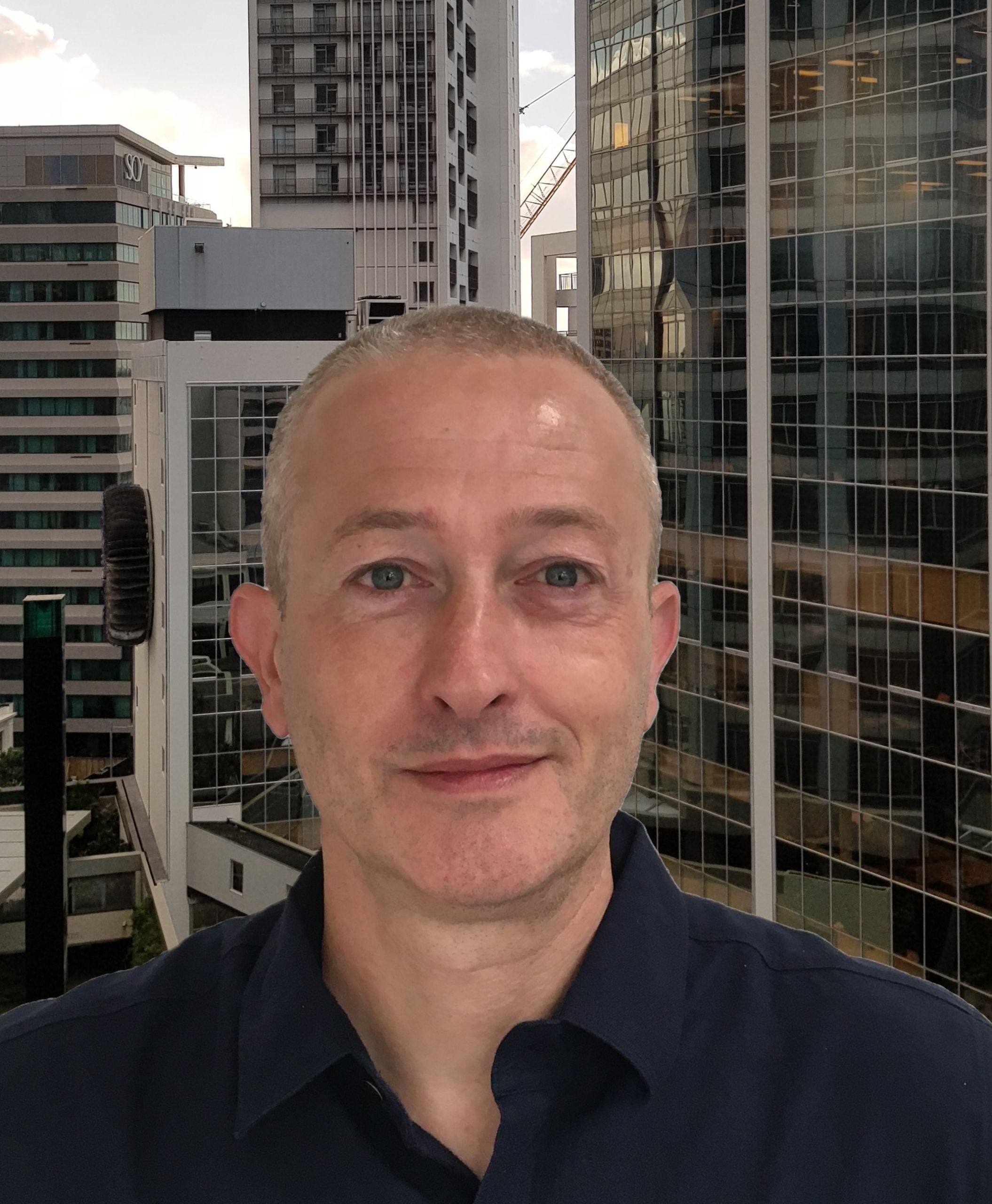 This report was written by Canstar's Editor, Bruce Pitchers. Bruce began his career writing about pop culture, and spent a decade in sports journalism. More recently, he's applied his editing and writing skills to the world of finance and property. Prior to Canstar, he worked as a freelancer, including for The Australian Financial Review, the NZ Financial Markets Authority, and for real estate companies on both sides of the Tasman.
---
Enjoy reading this article?
You can like us on Facebook and get social, or sign up to receive more news like this straight to your inbox.
By subscribing you agree to the Canstar Privacy Policy