With the cost of air travel flying downwards, overseas hen and stag dos are now an affordable option; just make sure your insurance needs are covered…
As you count down to the big day, a final night or weekend celebration to kiss goodbye to your single days is something of a ritual in the Western world. Years ago, the idea of flying overseas for a hen's or stag's night might have been unfeasible for many. But, reductions in the cost of air travel opens up new possibilities.
However, before you submit to the mercy of your bridesmaids' or groomsmen's plans, throwing caution to the wind with travel insurance is best left off the list.
 Compare international travel insurance
Hens forget to insure after partner put a ring on it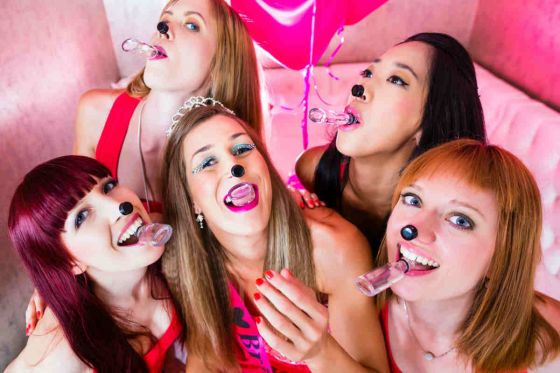 You'd think given the importance of keeping yourself and possessions intact – especially an engagement ring – travel insurance would be front of mind for hens and stags venturing overseas. According to Southern Cross Travel Insurance, many soon-to-be brides and grooms are remiss with travel insurance and have paid the price later.
Forget the cliché embarrassment of getting handcuffed to a pole or collecting underwear from a handsome stranger in a bar. What about the shame of having to admit to your fiancé you've lost your engagement ring – and there's no chance of having costs recouped? According to Southern Cross, 9% of hens of women who claim on insurance following a hen's night have lost their rings.  While travel insurance can't help with any emotional loss, it can at least soften the financial blow.
But the most common reason hens are left red-faced after a hen's trip mishap? Sunburn, according to 32% of the Kiwis Southern Cross included in its data. And almost as many (29%) have suffered a sore tummy from something other than pre-wedding butterflies – food poisoning. If you lose something valuable or fall ill and you don't have travel insurance you can face a serious financial backlash, not just an emotional one.
Stags caught with pants down when it comes to travel insurance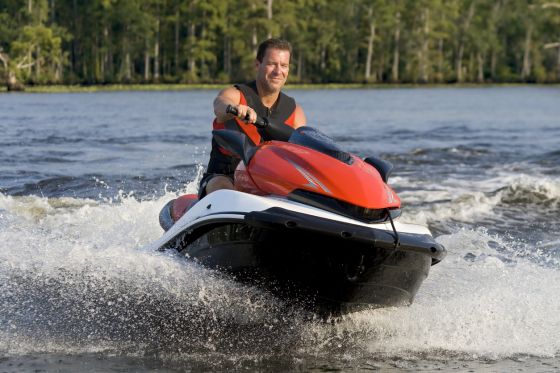 Without getting into the debate around the validity of the man flu, 34% of stags included in Southern Cross' findings say they came down with the flu on an overseas stag do.
If the Hangover movies are anything to go by, it's unsurprising many (34%) stags report having "had an accident" or a cock up that leads to a broken bone (15%). We'll let your mind wander as to how these mishaps happened.
For some stags, a day at the shooting range before a visit to a venue to, well, appreciate the naked female form, will be a no brainer. For others, a day on the water, jet skiing away the last days as a single man will be more up their alley. It might be the last thing from your mind, but take a careful look at travel insurance fine print before you set foot on the plane, as not all policies are created equal. In other words, not every policy will cover you for mishaps following the more adventurous activities. Most insurance disputes could have been avoided by spending more time researching policies, the Insurance and Financial Services Ombudsman claims. To avoid being caught with your pants down, in a jet ski-related financial dispute, choose a policy that covers you for any thrill-seeking excursions.
Data from Southern Cross Travel Insurance, Input by Canstar
Almost half of hens/stags "didn't even think about" travel insurance
Many New Zealanders don't take out an insurance policy before traveling overseas for a hen's/stag's do and, more often than not, it's not related to saving money, according to Southern Cross.
24% didn't have travel insurance
47% didn't even consider it
15% forgot
11% couldn't afford it
3% other (unaccounted for in data).
Drunken mishaps are all on you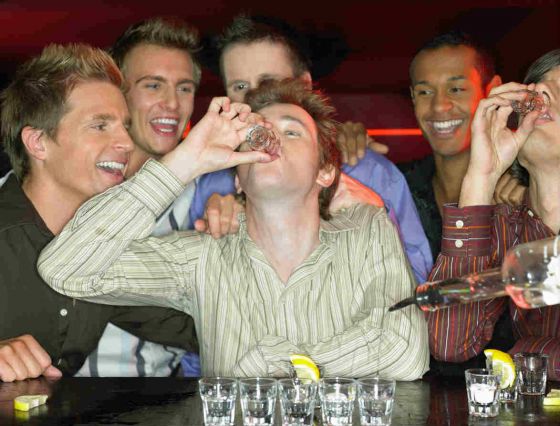 Tequila, vodka, absinth, lager…Whatever your friends have you drinking on your pre-wedding shenanigans, you can expect your travel insurance provider to deny an insurance claim following drunken mishaps.
Again, this comes back to checking the fine print of your travel insurance policy. Generally, policies will not cover injury or unlawful behaviour following a night of inebriation. This is something for all stags and hens to be aware of.
Add travel insurance to pre-wedding shopping list
As part of the annual travel insurance ratings, Canstar has compared 43 travel insurance products across 31 providers, analysing prices and features. Looking at travel insurance providers for a single 30-year-old overseas traveller, the savings can at least amount to a couple more drinks at the bar, so it's worth shopping around!
Just remember, price is not the only factor to take into consideration when choosing travel insurance. Cheaper is not always better; think about what you're getting for your money, and if it's enough cover for whatever you have instore for your trip.
Canstar's research compares premiums for 10-day trips for all international destinations, except Australia which considers 4 days. And there are some considerable differences in premiums. For example, the minimum insurance premium for a single 30-year-old travelling to Fiji for 10 days is $34.68, the average price is $64.63 and the maximum is $115.50. That amounts to a difference of $80.82 between the cheapest and most expensive premiums.
Looking at insurance premiums for a 30-year-old taking a four-day trip to Australia, the minimum premium is $19, the average price is $42 and the most expensive is $97.45. That amounts to a $78.45 difference.
Here's a round-up of minimum, maximum and average premiums for all destinations listed on Canstar's database:

Canstar has also done the leg work in helping to narrow down a search of winning international travel insurance providers:
Outstanding value for international travel insurance – Southern Cross Travel and Countdown.
Outstanding value Trans-Tasman travel insurance – Southern Cross Travel Insurance and Countdown.
You can read Canstar's full 2017 Travel Insurance ratings report, here 
Air travel prices nose-dive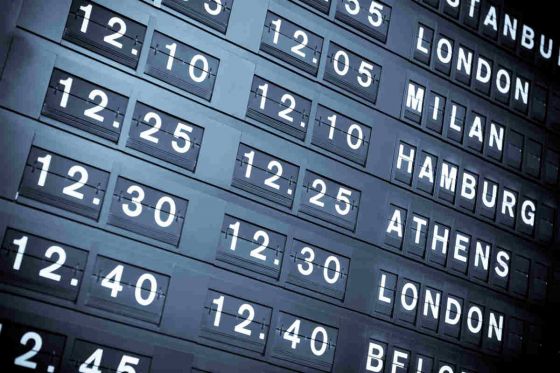 While money might stop you from travelling as often as you'd like, it's undeniable that it's cheaper now than, say, the 1940s.
In fact, an average return flight to London from Auckland would have cost approximately $1,170NZ in 1947, equivalent to more than $110,000NZ today, or 85 weeks' pay for the average worker, according to Flight Centre's calculations. This compares with 2016, where the same airfare cost an average $1700NZ, Flight Centre says.
"Where 10 years ago, our average customer might have saved to take one holiday every second year, many are now booking two or three annually and there aren't really any places that are out of reach," Flight Centre New Zealand general product manager Sean Berenson says in a media release.
And the travel agent predicts this "golden era" of travel is going to continue in 2017.
"My advice for Kiwis would be to make the most of this 'golden era of travel' while it lasts and travel as far and wide as possible," Mr Berenson says.
Don't skimp on travel insurance
So, while you're saving money on the travel side of things, don't forget to think about how those savings can be spent wisely on travel insurance to cover your backside. Even if your best man makes you do a nuddy run before the big day…
Compare international travel insurance
Enjoy reading this article?
Sign up to receive more news like this straight to your inbox.
By subscribing you agree to the Canstar Privacy Policy