Cash Passport Platinum Mastercard Review
Travel money cards are a safe and convenient option for overseas travellers. Canstar breaks down everything you need to know about AirCash Passport Platinum Mastercard.
While it's straightforward to obtain foreign currency overseas, a quick trip to an ATM, or a currency exchange bureau, can leave you at the mercy of hidden fees and exchange rates. This is when a travel money card can be your friend. Travel money cards allow you to load up on foreign currency online wherever you are, so you can enjoy your holiday without the worry of sky-high exchange rates and fees.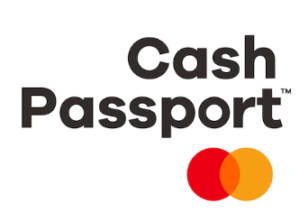 What is Cash Passport Platinum?
Cash Passport Platinum is a prepaid money travel card that is not linked to your everyday bank account. You need to load money onto your Cash Passport card before you can use it. When you make a purchase or withdraw cash from an ATM, the amount is deducted from your prepaid balance.
What can I use Cash Passport for?
You can use Cash Passport Platinum to pay for goods and services, online and in-store, at millions of locations worldwide (anywhere that accepts Mastercard). Load multiple currencies on a single card, and lock in your exchange rates at time of purchase. You can also withdraw local currencies from ATMs worldwide, so you can spend like a local.
Some key features of Cash Passport include:
Load up to ten currencies, including AUD, USD, EUR, GBP, NZD, CAD, HKD, JPY, SGD and AED
Lock in exchange rates each time you load
Manage and track your Cash Passport on the go via mobile tablet, laptop or PC
Use in-store or online
Withdraw funds from any ATM that accepts Mastercard
Protected by chip, PIN and signature
Protected by Mastercard zero liability
How do I get Cash Passport Platinum?
The first step to using a Cash Passport Platinum is to purchase one. You can do this online – order a Cash Passport here – or purchase a card in store at one of Mastercard's partner branches: see the full list here. Fill in your personal details, choose what currencies you'd like and make a payment.
Once you have a Cash Passport Platinum Mastercard, you can top it up, or manage currencies via the Cash Passport app or website. Note, you can also reload instore for a fee.
Does Cash Passport cost to use?
There is no fee for getting a Cash Passport Platinum Mastercard (except for instore), and it is completely free to reload online. However, there are some associated fees, including:
Debit card load fee of 0.5% of the loaded amount
Instore administrative fee of NZ$10 or 1% of load amount (whichever is greater)
NZ$4 domestic ATM fee
International ATM fees
Currency conversion fees
Other travel money cards from