Heading over the ditch for an outback exploration is adventure enough. Don't let the repercussions of forgetting travel insurance spoil the fun…
If you're prepared to put sporting rivalries aside (and ignore any digs at your Kiwi accent) then an Aussie adventure is certainly worth putting on the travel to-do list. Craft beers and quirky fashion in Melbourne, the Opera House in Sydney and the sands of the Gold Coast are tried and true tourist attractions. But you don't have stick to the path most travelled.
Compare Trans-Tasman travel insurance
Consider Canstar your virtual guide to the Australian outback – and travel insurance your essential holiday companion.
Navigating the Australian outback
If you're after an off-the-beaten-track holiday, here are a few Tourism Australia recommended outback locations, to see another side of Australia. And don't forget to pack your travel insurance!
Soak in the Kimberley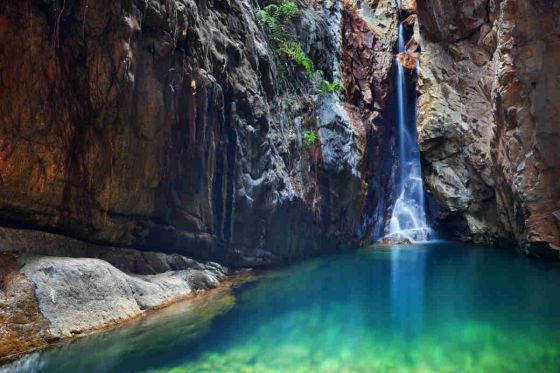 The Kimberley is a wilderness region spanning thousands of kilometres – three times the size of England, in fact. The North-Western Australian region has a population of less than 40,000 and boasts a diverse landscape ready for exploring. If you're after a bit of trekking with your outback sightseeing, the Kimberley is a definite contender. You'll get the chance to spot some of Australia's prolific wildlife, as well as to take in the picturesque canyons and have a splash in freshwater swimming holes.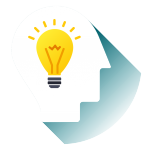 Travel insurance tip:
Have a think about what kind of activities you'd like to do while in the outback – and pick a policy to suit. The importance of reading the fine print cannot be stressed enough. Keen to try abseiling or canyoning? Go on and add it to the itinerary. Just remember to check that your travel insurance policy covers you for these adventurous exploits. Assuming that the policy does – when in reality it doesn't – could leave you in some financial pain later on if things don't go to plan.
Family friendly holiday to the Red Centre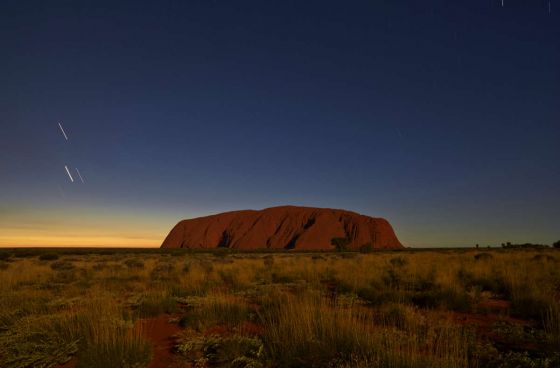 If you're after an outback experience the whole family can enjoy, then Tourism Australia suggests the Red Centre for some star gazing with a difference. The Red Centre comprises desert plains, weathered mountain ranges, rocky gorges and Aboriginal sites, including Uluru and Kata Tjuta. You'll get to experience as the rocks change colours at dusk and dawn, a unique Red Centre experience. There are also tours available for the astronomy enthusiast. Ayers Rock Resort in Uluru runs an Astro Tour, free for children under the age of 15. With the combination of a telescope, binoculars and iPad technology, you'll be able to see constellations, stars and planets, while getting inside knowledge from the resort's astronomer.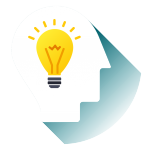 Travel insurance tip:
Now that you've settled on a unique outback adventure, it's time to think about travel insurance BEFORE you embark on your travels. Importantly, make sure every member of your group is covered – you never know who may need to make a claim later on. Canstar has researched trans-tasman travel insurance policies, including for families, as part of its annual Travel Insurance Star Ratings.
Check out minimum, average and maximum premiums for family trips:
Insurance premiums for a short family trip to Australia
| Minimum | Average | Maximum |
| --- | --- | --- |
| $38 | $85 | $213 |
Source: Canstar Travel Insurance Star Ratings, 2017. Canstar's research counts a short trip to Australia as four days.
Insurance premiums for a long family trip to Australia
| Minimum | Average | Maximum |
| --- | --- | --- |
| $58 | $120 | $255 |
 Source: Canstar Travel Insurance Star Ratings, 2017. Canstar's research counts a long trip to Australia as 10 days. Family includes two 45-year-olds, one 15 year-old and one 11-year old.
As you can see, there is also a wide range in premium prices – with $175 between the highest and lowest premium for short trips, and a $197 difference between the highest and lowest premium for long trips. It's worth shopping around for insurance! Just remember the golden rule: cheaper does not always mean best. Always check what you're getting for your money.
Marvel at the Devils Marbles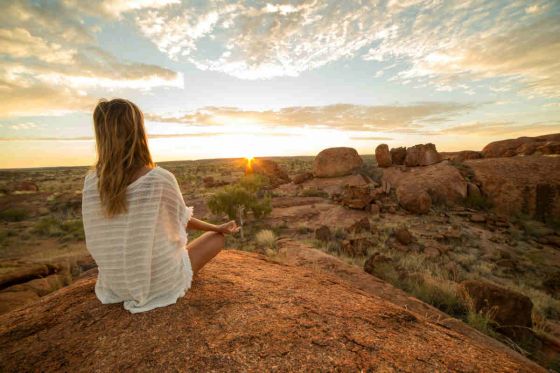 The Devils Marbles are huge granite boulders, located 100 kilometres south of Tennant Creek in Australia's Northern Territory. The marbles were formed by erosion over millions of years and vary in size from as small as 50 centimetres to as large as six metres across! Many of the boulders are precariously stacked on top of each other, creating quite the sight. The Devils Marbles continue to crack and erode today, constantly changing the landscape.
 Travel insurance tip:
Now that Canstar has given you plenty of food for thought on Australian outback activities, you may want to stay a little longer than you first planned. One thing to remember here with travel insurance is that most travel insurance providers will cover you only for the set number of days specified in the policy. And ensure you take out the policy before you start travelling, as a safeguard against unexpected cancellations, for example. It's important to check your travel insurance policy to see how many consecutive days abroad you're covered for. Limits will vary depending on your travel insurance provider and, if you go over this limit, even by one day, then you invalidate your insurance. There are some exceptions, for example, some providers allow you to extend your policy while overseas, so just make sure you check your policy disclosure statement first.
And while you're doing your homework on travel insurance providers, why not consider a five-star provider? In 2017, Southern Cross Travel and Countdown have both picked up five-star ratings for outstanding value. You can read the full report, here.
In the meantime, happy holiday planning…there's a lot of outback to see, so get exploring!
Compare Trans-Tasman travel insurance
Enjoy reading this article?
Sign up to receive more news like this straight to your inbox.
By subscribing you agree to the Canstar Privacy Policy