Southern Cross Travel Insurance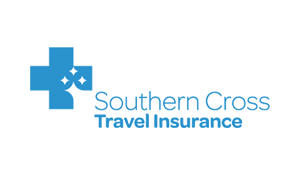 In 2016, CANSTAR researched and rated 53 travel insurance products from 31 different insurance providers. CANSTAR is pleased to congratulate Southern Cross Travel Insurance (SCTI) for winning our Travel Insurance – Outstanding Value Award for both international and trans-Tasman travel.
CANSTAR's Star Ratings for Travel Insurance
What Does Southern Cross Travel Insurance (SCTI) Offer?
The inclusions below represent a selection of what is covered. Additional conditions may apply to different features. CANSTAR is not making any suggestion or recommendation to you about this product. Please ensure that you read the product disclosure statement to determine all the current policy options and inclusions for the product you are considering.
Southern Cross Travel Insurance has a wide array of impressive features, including:
Unlimited overseas medical and hospital expenses
Up to $100,000 cover for unexpected travel or accommodation expenses for couple/family or $50,000 for singles
Legal liability cover of $1 million
Dependents under 17 years of age are covered for free
Standard cover for the following pre-existing medical conditions: asthma, epilepsy, high blood pressure, high cholesterol
No maximum time period for a consumer to lodge a claim
Examples of standard conditional inclusions are: international waters, motorcycle, scooter, snow sports, water sports
This insurance provider has reliably proven themselves to be a great choice for Kiwi travellers, having also won our award for outstanding value travel insurance in 2015 and 2014, and 2013.
About Southern Cross Travel Insurance
Southern Cross Travel Insurance (SCTI) was founded in 1982 as a specialist travel insurance provider. They are 100% New Zealand-owned and are part of the Southern Cross Group that also includes Southern Cross Medical Care Society.
SCTI offers four products for explorers to choose from based on their needs: TravelCare, Working Overseas, International Student, and Visiting New Zealand.
SCTI says they sell their products direct to consumers via the internet so they can continue to keep their premiums affordable. But as CEO Craig Morrison says, they don't do cheap and nasty, so they still cover "99% of about everything a person does on a holiday".
Southern Cross travel Insurance (SCTI) Spills Kiwis' Top Travel Mishaps
Each year at CANSTAR we research and rate travel insurance policies in terms of both price and features to determine which insurers offer Outstanding Value to Kiwi travellers. Taking the Outstanding ValueTravel Insurance Awards for both Trans-Tasman travel and International travel in 2016 is Southern Cross Travel Insurance (SCTI).
Compare Travel Insurance with CANSTAR
CANSTAR caught up with SCTI CEO, Craig Morrison, for some insights into where we go and what we claim while we're there.
Q: The $NZ, like the $AUD, has fallen in value against many currencies over the past 12 months. Have you noticed any change in travel destinations over the past 12 months?
A: The most popular destinations for Kiwi travellers continue to be Australia, the USA, and Fiji, closely followed by China and the UK.
Q: I note that some of your 2015 claims were large! Barring the extra-big claims though, what are some common types of travel insurance claims and what is a typical dollar amount of claim for those various types?
A: Common cancelation claims include:
Flight delays or cancellations due to extreme weather. This was more common in 2015 due to volcanic activity in Bali. Generally we see planes being grounded due to fog, snow and sometimes cyclones. Typical value = $50 – $4,000 (dependent on destination and flight class)
A customer getting an illness or injury before they travel. Cardiovascular-related cancellation claims are fairly common. Typical value = $500 – $6,000
Curtailment, for example a family member passes away and the customer needs to return home to attend the funeral. Typical value = $500 – $5,000
We find that people are not always aware that our cancellation cover starts from the day you purchase your policy. Because of this, we recommend you buy travel insurance as soon as you pay any deposits for your journey.
Compare Travel Insurance Policies
Common medical claims include:
Skiing accidents, usually resulting in a broken bone. Typical value = $100 – $5,000 (depending on severity of injury)
Gastro/diarrhoea. Typical value = $200 – $300
Upper respiratory tract infections (URTI). Typical value = under $1,000
Dental claims, usually from people requiring root canals or fillings. Typical value = under $1,000
Hospital admission due to dehydration. Typical value = $2,000- $3,000 (especially in the USA)
Dog bites requiring Rabies vaccinations. Typical value = under $500
Common property claims include:
Lost or damaged mobile phones. Typical value = $600-1,300 (obviously this depends on the type of phone)
Lost prescription glasses or sunglasses. Typical value = $200-1,000
Lost jewellery. Typical value = $200-$2,000
Damaged laptops. Typical value = $1,000-$2,500
Baggage delay caused by the airline Typical value = around $500
Top claims of 2015:
$537,000 after the insured suffered encephalitis in Kenya, requiring an air ambulance back home
$315,000 – the insured had a fatal car accident in Greece.
$273,000  – an international student suffered a brain abscess, requiring surgery and an extended hospital stay.
$273,000 – the insured suffered heart failure in China and required evacuation to Thailand then repatriation home.
$227,000 – the insured needed an air ambulance back to New Zealand for specialist treatment after falling in Indonesia and suffering a cerebral haemorrhage.
$215,000 – the insured severely fractured their leg in a car accident in Indonesia, which required an air ambulance to New Zealand.
$202,000 – the insured suffered a stroke while on a cruise. They were offloaded to a hospital in Alaska, returned to New Zealand via air ambulance for one leg of the journey, then accompanied by two nurses for the remainder of the trip.
$192,000 – the insured was admitted to hospital in the USA after suffering from gallstones. They needed a business class upgrade for the return journey.
$188,000 – surgical intervention was needed after the insured tripped and fractured a hip in USA, requiring stretcher repatriation to New Zealand.
$165,000 – the insured fractured their spine after jumping into the water in Samoa. They were evacuated via air ambulance to New Zealand for surgery.
These claims really highlight the benefit of our 24/7 Emergency Assistance, which means that if something happens to you overseas there is someone available to talk to and provide help and advice anytime of the day.
Q:  Do you have any unusual or funny claims stories you could share?
A: We get our fair share of unusual claims stories, but a lot of these result in distress rather than laughs.
We see a lot of animal related incidents, usually involving monkeys who will bite, steal or cause damage to your property. Lions munching on camera equipment, a car colliding with a buffalo, and a seal attack have all triggered unusual pay-outs.
Q: Having terrific cover is one thing and your CANSTAR awards are testament to that. How important though is good website design in promoting your cover and making it easy for travellers to buy?
A: A good website design is essential to our business as it affects how quickly customers can find what they're looking for. If someone gets frustrated when they're using our website, it's likely they'll leave and go to a competitor site.
As more travel insurance is conducted online, our focus is to deliver a seamless user experience for our customers.
Compare Travel Insurance Policies
Written by TJ Ryan