UniMed Health Insurance
When faced with serious illness, the cost of medical care can compound an already stressful situation – exactly the reason thousands of New Zealanders invest in health insurance cover. Here, Canstar assesses how UniMed's policies stack up against the health insurance provider market.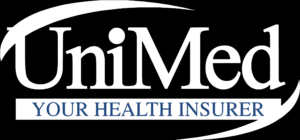 What health insurance options does UniMed offer?
UniMed offers three different health insurance policies of varying cover. These include the Health Positive policy, UniCare Advantage and Hospital Select.
Check out the link below to see how this compares against other insurers.
Compare Health Insurance with Canstar
What's covered by UniMed's Health Positive policy?
Described by UniMed as "cover towards everyday health costs", Health Positive provides customers with a choice of 50% or 80% reimbursement across everyday medical costs up to $10,000 per year. Designed to help manage regular health bills, it includes:
Dental and vision care

GP consultations

Physiotherapy and chiropractors
A wide range of other benefits
Pre-existing conditions covered, subject to T&Cs
This health insurance policy does not include cover for surgery.
What's covered by UniMed's UniCare Advantage policy?
UniCare Advantage covers "a wide range of health costs, including 80% of eligible surgery costs". UniMed says that its UniCare Advantage policy offers a contribution towards some everyday health costs, as well as specialist consultations and diagnostic testing. Some benefits include:
Surgery costs are reimbursed at 80%, up to $100,000 per admission 

GPs, prescriptions and laboratory tests
Physiotherapist, osteopath, podiatrist
Benefits for loyal members
What's covered by UniMed's Hospital Select policy? 
Hospital Select is regarded by UniMed as its most extensive plan. The Hospital Select policy is designed to cover unexpected illnesses requiring surgery or hospitalisation.
Benefits include:
100% reimbursement for eligible surgery costs
Cancer care
Imaging, including CT, MRI, PET and other high-tech imaging
Specialists and tests
The plan offers optional benefits that expand to include natural healthcare, dental work and optometry.
What makes UniMed's health insurance different?
As a New Zealand, not-for-profit company, UniMed boasts the ability to offer its customers competitive premiums and excellent customer service. 
About UniMed 
Despite a deliberate "low-key" approach to marketing, UniMed has offered health insurance options for New Zealanders for more than 40 years. The brand proudly boasts being one of biggest New Zealand insurance companies, as well as holding a strong financial position.
Other Health Insurance from