UNiMed Health Insurance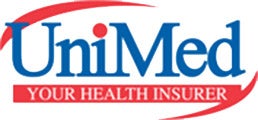 When faced with serious illness, the cost of medical care can compound an already stressful situation – exactly the reason thousands of New Zealanders invest in health insurance cover. Here, Canstar assesses how UniMed's policies stack up against the health insurance provider market.
What Health Insurance Options Does UniMed Offer?
UniMed offers three different policies of varying cover. These include the Health Positive policy, UniCare Advantage and Hospital Select.
Check out the link below to see how this compares against other insurers.
Compare Health Insurance with Canstar
What's Covered by UniMed's Health Positive Insurance Policy?
Described by UniMed as "cover towards everyday health costs" Health Positive provides customers with a choice of 50% or 80% reimbursement across everyday medical costs. This policy does not include cover for surgery.
What's Covered by UniMed's UniCare Advantage Insurance Policy?
Covering, "a wide range of health costs, including 80% of eligible surgery costs" UniMed says that its UniCare Advantage policy offers a contribution towards some every day health costs, as well as specialist consultations and diagnostic testing. Under this policy, surgery costs are reimbursed at 80%, up to a maximum of $100,000 per admission. 
What's Covered by UniMed's Hospital Select Insurance Policy? 
Regarded by UniMed as its most extensive plan, the Hospital Select policy offers full cover for eligible surgery, up to $300,000 per admission, as well as specialist consultations and diagnostics. The plan offers optional benefits which expand to include natural healthcare, dental work and optometry.
What Makes UniMed's Health Insurance Different?
As a New Zealand, not-for-profit company, UniMed boasts the ability to offer its customers competitive premiums and excellent customer service. 
About UniMed 
Despite a deliberate "low-key" approach to marketing, UniMed has offered health insurance options for New Zealanders for more than 30-years. The brand proudly boasts being one of "the big four" New Zealand insurance companies, as well as holding a strong financial position.
Other Health Insurance from