nib Health Insurance
When faced with serious illness, the cost of medical care can compound an already stressful situation, which is why thousands of New Zealanders invest in health insurance cover. Here, Canstar reviews nib's policies.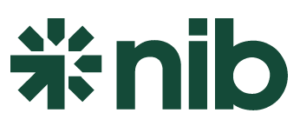 What health insurance policies does nib offer?
nib offers its customers a choice of either Standard or Premium cover across the following plans:
Everyday Plan

Hospital Plan

Combined Everyday and Hospital Plan
Check out the link below to see how this compares against other insurers.
Compare Health Insurance with Canstar
What's covered by nib's Everyday Plan? 
nib's Everyday plans are designed to contribute towards your day-to-day healthcare costs. The two levels of cover offer:
Dental treatment, including check-ups, fillings, braces and crowns
New glasses and contacts
Physio, chiro & osteo
GP visits
Acupuncture, massage, vaccinations & traditional Chinese medicine
Costs:
Standard: from $10.66 per week & claim back 60% of costs*
Premium: from $19.58 per week & claim back 80% of costs*
What's covered by nib's Hospital Plan?
nib's Hospital plans are designed to help cover big health costs, such as surgery or cancer treatment. The two levels of cover offer:
Cancer treatment
Specialist consultations
Extraction of impacted or unerupted teeth (after 12 months cover)
Major and minor surgery, such as hip and knee replacements, skin lesions and GP surgery
Diagnostic investigations, including MRI scans, x-rays and CT angiograms
Costs:
Both include up to $300,000 surgical benefits/up to $200,000 non-surgical:
Standard: from $14.44 per week*
Premium: from $19.96 per week*
*Quotes include 4% direct debit discount, based on a 25-year-old male, non-smoker with a $250 annual excess on Hospital cover. For exact figure, you'll need to obtain a personalised quote.
What's covered by nib's combined Everyday and Hospital Plan?
Nib offers customers the opportunity to combine the Everyday plan with Hospital plan (outlined above), to create a comprehensive health plan with one premium payment.
What's not covered by nib's policies?
Similar to other health insurance providers, exclusions vary between each policy and centre largely around eligibility criteria for each level of cover. However, nib states that pre-existing conditions relating to cancer, heart disease, hips, knees, backs, transplant, reconstructive or reparative surgery are not covered. 
What makes nib's health insurance policies different?
The ability to choose standard and premium levels of cover under different categories, as well as combining policies, is somewhat unique. However nib also says that its mobile application makes the claims process easier.
About nib
An international company that has become the second-largest health insurer in New Zealand, nib provides health insurance options for New Zealanders and their families, as well as companies seeking health insurance for employees.
Other Health Insurance from