Co-author: Nicole Barratt
There are a number of reasons why you might want to sell your car, maybe your lifestyle has changed or you've come across an opportunity to sell your vehicle that's too good to pass up. But there are some things to know if you still have finance owing on your car loan. Canstar breaks down your options if you want to sell a car with an outstanding loan.
Having finance owing on a car doesn't necessarily have to be a roadblock to your plans. Just make sure you know the ins and outs of the situation before you begin.
First things first
If you're considering selling your car with finance owing – whether through a dealership or private sale – there are a few things worth considering, such as:
How much do you currently owe on your car loan?

Are there any early break fees or other costs associated with ending the loan before the scheduled time frame?

Could you first pay down the existing loan before selling the car, to allow the sale to go through with no debt attached?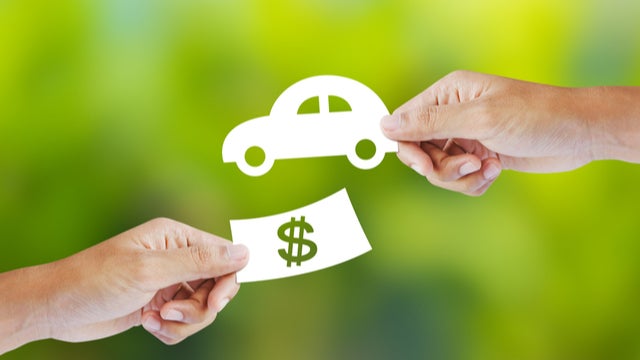 Trading in a car with finance owing – can I do it?
Yes, you can trade in your car to a dealership even if you have finance owing on it. You also have the option to sell privately with an outstanding car loan (as we will explain in more detail later).
Depending on the balance owing, you may be able to trade in your vehicle and transfer the loan to your new car. But keep in mind, it will most likely result in a bigger car loan, with larger repayments, and potentially extend the life of your loan.
If you have a car loan secured against the vehicle– which means the car is security for the loan and allows the lender to sell your car if you can't make repayments– then you'll likely need your lender's permission before going ahead with any sale. 
Whether you're thinking of trading in your car for an upgrade, or a downgrade for something more cost-effective, before the end of your loan term, it's typically a good idea to be upfront with the dealer about the total amount you have remaining on the loan.
Once they know this amount and you agree on the trade-in value (which ideally would cover your outstanding loan), the dealership may be able to communicate with your lender directly as part of the terms of the trade-in to make arrangements for the payment of any outstanding finance. It's important to talk to your lender before going ahead with a trade-in, as they may be able to help explain your options.
---
Compare Car Insurance with Canstar
What about selling my car privately with finance owing?
If you're trying to sell privately, you need to tell the potential purchaser that there's money owing on it. With money owing, the lender retains the right to take the car back if you stop paying your loan, and that's a considerable risk for a potential buyer. In this case, the buyer might want to pay the lender directly. You'll need to check with your lender if this is possible.
AA Insurance reminds car owners that if the previous owner has on-sold the vehicle without paying the finance owing, then the lender is within their rights to repossess the vehicle. So, check before you commit to purchase on not only finance owing, but on a number of other matters, such as whether the vehicle has been reported stolen, and on its ownership and odometer history.
Can potential buyers tell if my car has finance on it?
Yes, buyers can find out if your car is under finance by getting a history check of the car, so be proactive! Always notify a potential buyer in the early stages of the sale if you still owe money on the car, and let them know of your repayment plans.
What are my other options for selling a car with finance owing?
While trading in your car might be the most suitable option for you, it's also worth being aware of other options, including:
Option 1. Sell your car and use that money to pay off the loan in full
This option could be suitable when the sale of your car would cover the outstanding amount on your loan. You could confirm this by reviewing loan terms with your lender.
It's important to inform a buyer if your car still has money owing on it, and also to tell your lender that you want to sell the vehicle. Every loan is different, so this option may not be available to you if the conditions of your loan don't allow the car to be sold while still under finance. While it may be more challenging to sell a car with an outstanding loan attached, it could be a good option if you don't necessarily need a replacement car from a trade-in deal.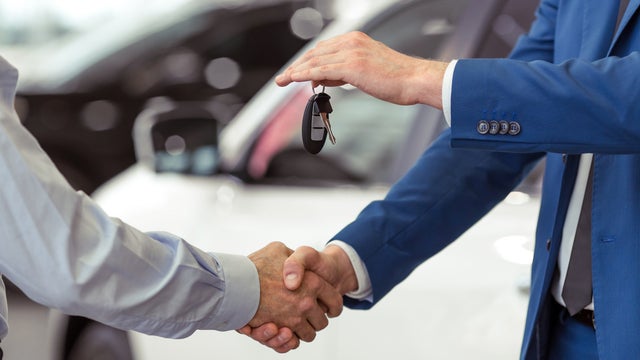 Option 2. Refinance your car loan
To remove a lender's encumbrance, or debt, tied to your car before you put it up for sale, one option could be to refinance your car loan. Refinancing your loan, or replacing an existing debt with another debt under new terms, may help boost your savings and give you greater flexibility and control over your car loan. 
For you this could mean refinancing to a loan with a lower interest rate, longer loan term or from a secured to unsecured car loan (meaning you would be free to sell the car as it wouldn't be tied to the loan as security). Bear in mind that unsecured car loans often attract higher interest rates than loans secured by a car or other asset, so it's important to consider your options carefully.
If you do decide to refinance your car loan, it's worth checking that any fees or higher interest rates do not offset potential savings or convenience – watch out for things like any early exit fees or application fees lenders may charge you for switching to a new loan.
Option 3. Pay off the car loan with your savings or a personal loan
One obvious way to make the sale of your car go a little more smoothly is to sell it without any debt attached – there are a few ways you could do this.
Do you have an emergency savings fund? By utilising your savings to pay down your car loan, you can make the sale a bit easier. If you need help to boost your savings fund, you might find some inspiration from our list of 30 ways to save money.
Take out a personal loan to pay off the car loan
You could take out a personal loan that has an interest rate lower than the one you pay on your car loan, and use the personal loan to pay the outstanding car loan balance.
Personal loans typically have fixed loan periods, meaning borrowers are required to repay the loan within a specific period of time. Before signing up to a personal loan, it's a good idea to check in with the provider to confirm the fees and interest rates they will charge you, based on your particular circumstances.
This could be useful for people who have trouble paying debts on time, compared to a credit card, where you are only required to repay the minimum amount each month.
If you have other loans, consolidating all your debts into one new personal loan can be a sensible option, especially if you can secure a new loan at an overall lower interest rate. By rolling all your balances into one, you can streamline and possibly reduce your monthly repayments. For more details check out our story How to Consolidate Your Debt.
---
Compare Car Loans with Canstar
The table below displays some of the secured car loan products available on Canstar's database for a three-year car loan of $10,000 in Auckland (some may have links to lenders' websites). The products are sorted by Star Rating (highest to lowest) followed by company name (alphabetical). Use Canstar's personal loan comparison selector to view a wider range of products on Canstar's database. Canstar may earn a fee for referrals.
Compare Car Loans with Canstar
Sign up to receive more insights like this straight to your inbox.
By subscribing you agree to the Canstar Privacy Policy