Digital wallets are common overseas but have been slow to pick up here. But that has changed here with the launch of New Zealand's first digital wallet, Dosh. So, what is Dosh?
Cash or card?
For as long as I can remember, that's been the state of payments here in New Zealand. Where overseas, customers effortlessly tap their phones and scan QR codes, we are left frantically tapping our card away only to be told, "Sorry, no PayWave."
But that could all be about to change. The recently launched Dosh is NZ's first truly digital wallet. It looks set to shake up not only how we pay at our local shops, but how we transfer funds quickly between friends and family.
So what is Dosh?

What is Dosh?
Dosh is NZ's first true digital wallet. Users can load money onto their Dosh accounts and then send and receive money with other Dosh users. With Dosh, sending and receiving money can be done without the need for bank transfers, making for faster, hassle-free payments, with no clunky bank account numbers to remember. As its popularity grows, you can expect retailers to offer Dosh as a payment method. This means paying at your local cafe could be as easy as scanning a QR code.
How does Dosh work?
Dosh is a digital wallet that works just like a regular one. Back in the day (or now if you're still a big user of cash) you would withdraw money from your bank account and put it into your wallet. You'd then use that cash for your day-to-day spending.
With Dosh, you withdraw (transfer) money from your bank account and put it into your Dosh account (your digital wallet), and then use that money to transfer to other Dosh users. Or spend it at businesses that accept Dosh as a payment method. Just like real cash.
Why use Dosh?
Sending other Dosh users money is as simple as a few taps of your screen. Just click their name and hit send. There's no bank transfer happening, so you don't need any annoying bank details. This makes the process of transferring money between friends quick and painless.
Because Dosh is used just like cash – digital cash – you can also use it as a payment option. Businesses can display a Dosh QR code, which you can use to scan and pay with. As Dosh grows in popularity, you can expect more businesses to hop on board.
Some ways in which Dosh could help are:
Your friend never paid you back that $20 he owes. Simply open Dosh, and send a payment request. Your friend will receive a notification of the request, and a quick confirmation on their end will see the money instantly put into your Dosh account.
You do a quick job for someone and they usually pay you by bank transfer. Because it's the weekend, the money won't come through until Monday. With Dosh, the money goes straight into your account, with no waiting.
You and your friends go out to a restaurant, but it only accepts one bill per table. Instead of giving everyone your bank details (and hoping they all remember to transfer you), simply split up the bill on Dosh, and send everyone a payment request. They can then send you any money owed in an instant.
You don't carry any cash and you left your card at home. If the business accepts Dosh, simply scan the QR code with your phone and you're all set.

How do I get Dosh?
Dosh can be easily downloaded from the app store, and is available on both Apple and Android devices. Once downloaded, setting up an account is easy, and only takes a few minutes.
What you'll need
To join Dosh, you'll need an NZ driver's licence or passport as a form of ID. In some cases, you may be asked to provide proof of address.
Does Dosh cost to use?
Dosh is (mostly) free. Loading money onto your account is free. As is sending and receiving Dosh payments. However, to transfer money back into your bank account, from your Dosh account, a 1% fee is charged. 
Dosh vs. Buck: What's the difference?
Dosh is a digital wallet. It's like having digital cash. Instead of withdrawing cash from your bank account and putting it into your wallet, you withdraw digital cash and put it into your digital wallet (your Dosh account). You can then spend this cash at businesses that accept Dosh pay, and transfer money to your friends that also have a Dosh account.
Buck, on the other hand, doesn't store any money or complete any transfers. It simply makes it easier to perform bank transactions. When you send through Buck, you are actually doing a bank transfer, just through a platform that is easier and more convenient (with a bunch of extra features) than your bank app.
While the design, features, and principal are relatively similar, how the apps actually work is fundamentally different. Buck is helping you complete bank transfers, whereas Dosh is storing your money, and then using it to pay and transfer others without the need for bank transfers.
Which is better?
Both apps are new, and time will tell which will grow to be more popular, or grow to incorporate more features and options. But both have positives and negatives, depending on your needs.
Dosh is great if you want convenient payment options and speedy transfers. Whereas if you just want to make split payments or collecting money from friends, family or flatmates easier, Buck is a great option.
Accessibility
Dosh, stores funds on your account. This means any money you put onto your Dosh account is taken out of your bank account and is only useable via Dosh.
With Buck, it doesn't store or send any money. It simply helps complete bank transfers. This means all your money remains in your bank account, and is fully accessible.
Fees
Dosh is free to use when sending and receiving payments, but any money transferred back into your bank account incurs a 1% fee.
Buck, on the other hand, is completely free, with no fees whatsoever.
Speed of payments
Dosh provides instant transfers. Because payments are done app to app, and not through a bank, any money received shows up right away, ready for you to use. This means if your friend owes you money, you can get that money at any time, 24/7.
When you send money through Buck, it's only as fast as your bank's payment system. If you make payments over the weekend, for example, you'll have to wait till Monday for it to actually go through.
Use of app
Dosh is designed to be used like cash at participating businesses. Buck is designed to simplify bank transfers among friends and family, and isn't intended to be used as a payment method.

What else should I know?
Dosh deals!
One of the biggest benefits of Dosh is Dosh Deals! Dosh Deals are region-specific promotions accessed by Dosh users by selecting Deals from the Dosh app. With Dosh Deals, you will receive local deals including discounts, cashback and promos from stores, direct to your app. You can search by location and category and access these deals by paying the business from your Dosh wallet.
There's a limit
$5000 is the total amount you can have at any one time in your Dosh wallet. Transactions and top-ups are limited to $2000 per day.
Payments made to your bank account
While Dosh payments are instant, if you want to transfer money out of your wallet, and back into your bank account, you may have to wait. These are done as a bank transfer, so aren't instantaneous, like other Dosh payments. If it's a weekend, for example, that money will no longer be available in your Dosh account, or bank account, until the transaction is completed on Monday. 
So, make sure you don't load up all your funds onto your Dosh account, or you could be caught short!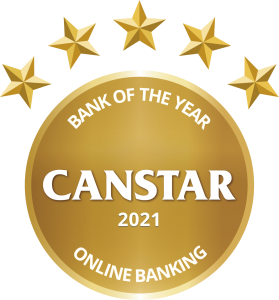 Getting the right bank for you
While the future of cashless payments may be done outside of your phone's bank app, your bank's online offering is still crucial. After all, 95% of Kiwis no longer use bricks-and-mortar bank branches for their day-to-day needs, so a good app and website is crucial. It makes it easy to pay bills, update details and manage your accounts.
When comparing NZ's banks and financial institutions, there's very little difference in the fees and interest rates charged. That's why it's important to look at other factors, such as online tools and service, when considering if a bank is right for you.
So if you don't feel you're getting great online service, perhaps it's time to consider looking around. Here at Canstar, we compare the online banking services of all of New Zealand's major banks, to see how they stack up. So to see how your provider compares, and to learn more, simply hit the button below:
Compare online banking providers with Canstar
---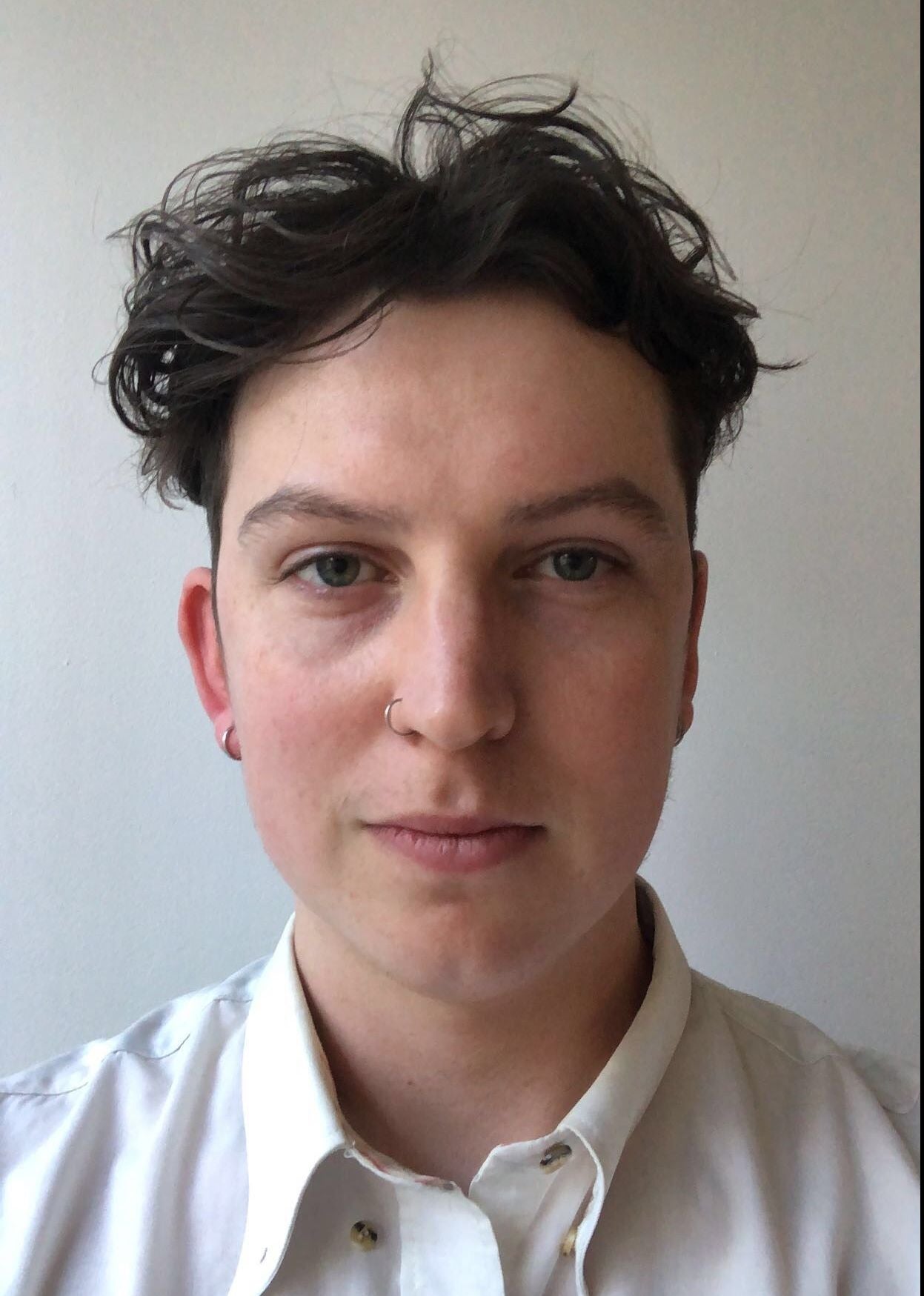 About the author of this page
This report was written by Canstar Content Producer, Andrew Broadley. Andrew is an experienced writer with a wide range of industry experience. Starting out, he cut his teeth working as a writer for print and online magazines, and he has worked in both journalism and editorial roles. His content has covered lifestyle and culture, marketing and, more recently, finance for Canstar.
---
Enjoy reading this article?
You can like us on Facebook and get social, or sign up to receive more news like this straight to your inbox.
By subscribing you agree to the Canstar Privacy Policy