Buck, the new payment app, aims to make splitting bills hassle-free, with quick and easy payment transfers among friends. So what is Buck? And what do you need to know?
Bank transfers have long been a hassle. A pleasant dinner with friends becomes a nightmare the moment the restaurant tells you they only accept one bill per table. One person cops the bill and then starts the painful process of getting everyone to pay them back.
And because no one wants to spend time outside the restaurant, calculating costs and trading bank details, carefully typing in the numbers, checking and re-checking out of fear someone's about to pay the wrong person, it's often left to the next day. Then you're left chasing up people for their split of the bill.
Thankfully, one app – Buck – looks set to change all that. So, what is Buck?

What is Buck?
Buck is a new payment app that allows for quick and easy money transfers, without the need for sharing bank account numbers. With Buck, you simply add contacts, similar to a contact on your phone, or friend online. You can then transfer money with that person, by tapping on their contact and entering the amount to send, without the need to go through your banking app or trade bank account details.
It's important to note that Buck doesn't actually send or receive any money itself. It simply tells your bank to send X amount of money from your account to another bank account, and vice-versa.
Buck is like the middleman that knows all of your bank details and all of your friend's bank details, so that you don't have to.
How does Buck work?
When you sign up for a Buck account you make a Bucktag. This is your Buck account name, or handle. It's no different from say, your Instagram or TikTok handle (@something). People can then search for your handle and send money to it. Any money sent to that handle goes into the bank account that is linked to that handle.
If you don't know someone's Bucktag, you can also find contacts through syncing your phone contacts, searching for phone numbers or email addresses, and even Bluetooth when nearby.
Why use Buck?
Buck makes it quick and easy to send and receive money. If someone shouts you ice cream, open Buck and send the few dollars in an instant. It only takes a few taps, and is much easier than asking for them to send you their bank details so you can then do a bank transfer.
And if you've ever been the one who does the down payment, you know it can be painful waiting for everyone to pay you back. Everyone sits around asking you to re-read your account number, before reading it back to make sure it's entered correctly. Plus, bank payments feel fiddly and time-consuming, so people don't often do the transfer then and there. You're then left waiting for payments to come through, hoping they don't forget to transfer, or, enter your account number wrong.
With Buck, you can send a request for payment, reminding people to transfer you, and also get confirmation of payments as soon as they are made. There are also no long numbers to get wrong!
It also has a heap of other features, like automatic reminders for your friends to pay you, and automatically splitting a bill (saving you the math) and sending payment requests to everyone in your group. So you don't need to send a request to everyone individually.

How do I get Buck?
Buck hasn't fully launched as of yet and is currently invite-only, so you probably have to wait a little longer. However, you can join a waitlist via the Buck website. Once it is fully up and running, it's as simple as downloading the app on your phone.
What you'll need
For those wanting to join Buck, you'll need your New Zealand bank details and a form of ID.
I thought you didn't need bank details?
Not when sending and receiving money. But when everyone signs up, they enter their details. This means that everyone's Buck account is linked to their personal bank account.
So when using Buck you are still doing a bank transfer?
Correct.
Think of it like this. When you send someone a payment via your bank app, you enter the bank account details and send the money, and you then have the option to save the payee. This makes it quicker for next time as it will remember the payee's details, so you won't have to re-enter their bank account. Your bank app will then have your list of saved payees, who you can quickly transfer to without resending details.
With Buck, because everyone has their bank details saved and linked to their Buck account, it's like having everyone saved as a payee, even from the first time you transfer. So you never have to enter lengthy back account details.
If you haven't transferred to a person before, instead of entering their bank details, simply searching for their contact will find their profile, allowing you to send money instantly.
Does Buck cost to use?
Buck is a completely free app to download, sign up for and use. However, according to the terms and conditions, Buck states it does not currently charge to use. So there is the possibility that in the future, Buck will take a small cut of every transfer or charge other fees.
However, while Buck is free to use, the normal fees charged by your bank for your transaction account will still apply. So, for example, you could still be charged any overdraft, dishonour or other fees imposed by your bank.
Buck vs. Dosh: What's the difference?
As mentioned above, Buck doesn't store any money or complete any transfers. It simply makes it easier to perform bank transactions. When you send through Buck, you're actually doing a bank transfer, just through a platform that is easier and more convenient (with a bunch of extra features) than your bank's app.
The other payment app newbie, Dosh, on the other hand, is a digital wallet. It's like having digital cash. Instead of withdrawing cash from your bank account and putting it into your wallet, you withdraw digital cash and put it into your digital wallet (your Dosh account). You can then spend this cash at businesses that accept Dosh pay, and transfer money to your friends that also have a Dosh account.
While the design, features, and principles are relatively similar, how the apps work is fundamentally different. Buck helps you complete bank transfers, whereas Dosh stores your money for you, for use making purchases or transferring to others, without the need for bank transfers.
Which is better?
Both apps are new, and time will tell which will grow to be more popular, or grow to incorporate more features and options. But both have positives and negatives, depending on your needs.
Dosh is great if you want convenient payment options and speedy transfers. Whereas if you just want to make split payments or collecting money from friends, family or flatmates easier, Buck is a great option.
Accessibility
Buck doesn't store or send any money. It simply helps complete bank transfers. This means all your money remains in your bank account, and is fully accessible.
However, Dosh stores funds in your account. This means any money you pay into your Dosh account is taken out of your bank account and becomes only useable via Dosh.
Fees
Buck is completely free.
Dosh, on the other hand, is free to use when sending and receiving payments, but any money transferred back into your bank account incurs a 1% fee.
Speed of payments
When you send money through Buck, it's only as fast as your bank's payment system. If you make payments over the weekend, for example, you'll have to wait till Monday for it to actually go through.
Dosh provides instant transfers. Because payments are done app to app, and not through a bank, any money received shows up right away, ready for you to use. This means if your friend owes you money, you can get that money at any time, 24/7.
Use of app
Buck is designed to simplify bank transfers among friends and family, and isn't intended to be used as a payment method. Dosh is designed to be used like cash at participating businesses.
What else should I know about Buck?
There are a few more things to know about Buck.
It's for use in New Zealand only.
Buck is a Kiwi app, and is only compatible with NZ bank accounts. If you go on holiday overseas, however, you can still use Buck to transfer from your NZ account to other NZ accounts. So, you can transfer to your mates back home, or perhaps your mates on holiday with you!
Not all bank accounts are compatible
Buck can only be used with the following NZ bank accounts:
Westpac
Heartland
The Co-operative Bank
TSB
How much can I send and receive?
The most you can send someone in one go is $300, and you can send up to a total of $1000 per day. There's no limit on how much money people can send you each day, though.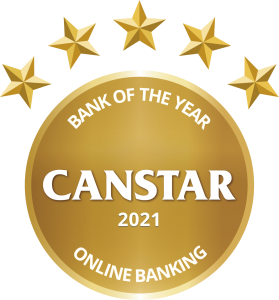 Getting the right bank for you
While the future of cashless payments may be done outside of your phone's bank app, your bank's online offering is still crucial. After all, 95% of Kiwis no longer use bricks-and-mortar bank branches for their day-to-day needs, so a good app and website is crucial. It makes it easy to pay bills, update details and manage your accounts.
When comparing NZ's banks and financial institutions, there's very little difference in the fees and interest rates charged. That's why it's important to look at other factors, such as online tools and service, when considering if a bank is right for you.
So if you don't feel you're getting great online service, perhaps it's time to consider looking around. Here at Canstar, we compare the online banking services of all of New Zealand's major banks, to see how they stack up. So to see how your provider compares, and to learn more, simply hit the button below:
Compare online banking providers with Canstar
---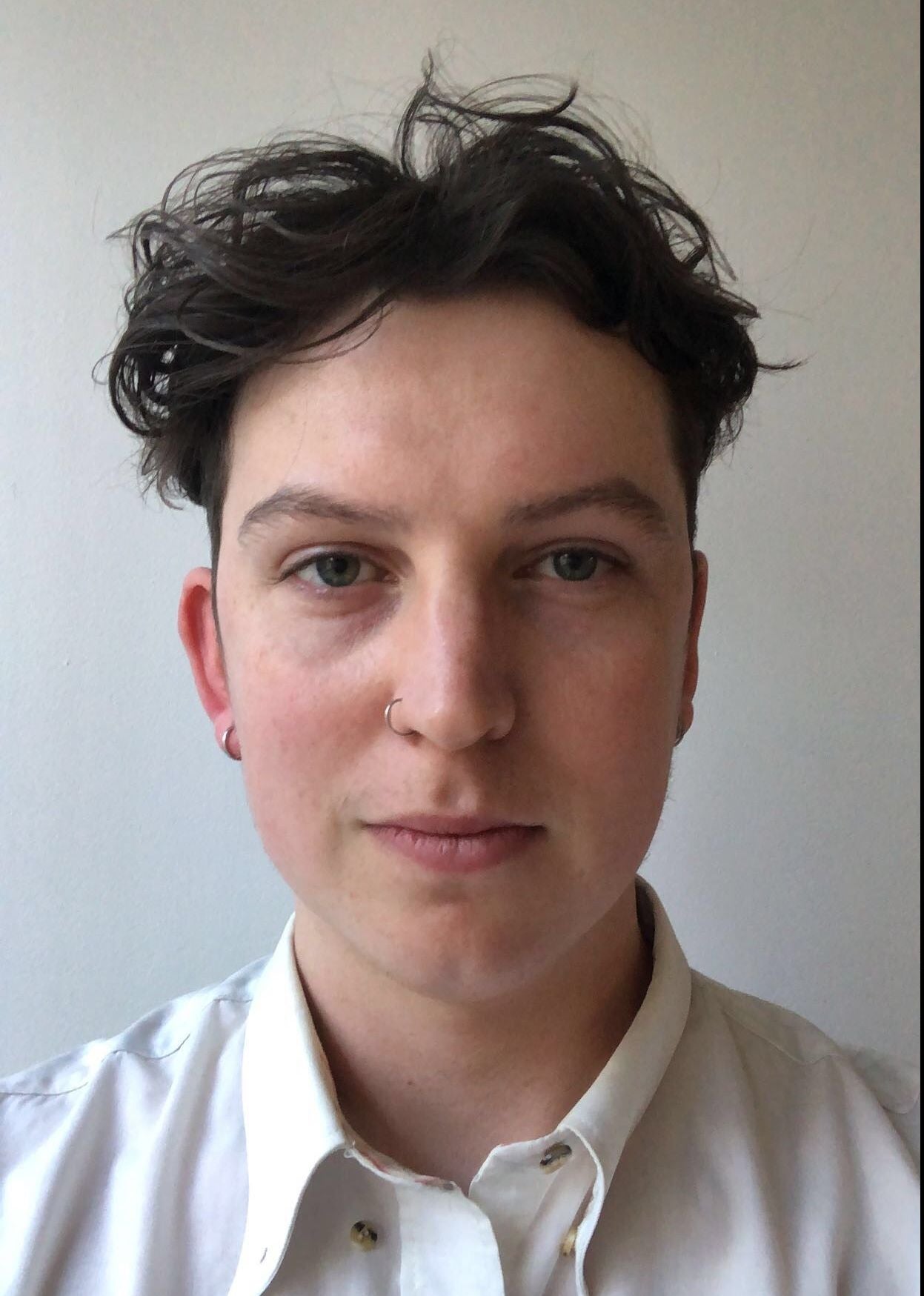 About the author of this page
This report was written by Canstar Content Producer, Andrew Broadley. Andrew is an experienced writer with a wide range of industry experience. Starting out, he cut his teeth working as a writer for print and online magazines, and he has worked in both journalism and editorial roles. His content has covered lifestyle and culture, marketing and, more recently, finance for Canstar.
---
Enjoy reading this article?
You can like us on Facebook and get social, or sign up to receive more news like this straight to your inbox.
By subscribing you agree to the Canstar Privacy Policy