Canstar is proud to announce that Dosh is the winner of its Innovation Award 2022, for the stand-out innovative financial product to launch in NZ over the past year.
Congratulations to Dosh, the winner of Canstar's Innovation Award 2022. Dosh is New Zealand's first mobile wallet, enabling Kiwis to send and receive money with friends, family or businesses, instantly, all through a phone app.
Before Dosh, digital wallets and instant payments had not been available to New Zealanders. As such, Canstar's expert panel of judges recognised Dosh as a unique, market-leading innovation.

What is Canstar's Innovation Excellence Award
Canstar's Innovation Excellence Award recognises the stand-out innovative financial product to launch in the New Zealand market in the past 12 months.
Using a unique rating methodology, our expert panel of judges assesses and evaluates submissions on their degree of innovation and their ability to improve the consumer experience. Submissions are accepted across Canstar's main financial awards categories, including banking, insurance and KiwiSaver.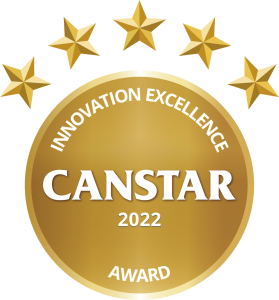 Our expert team assessed entrants in this year's award against two differently weighted criteria:
Degree of Innovation (40%)
Impact (60%)
Placing greater weight on Impact represents the market's motivations for undertaking and implementing innovation. Industry reports suggest innovative products are most successful when they are designed with consumers' needs in mind, such as offering effective solutions or an improved customer experience.
Degree of Innovation
Degree of Innovation considers how unique and disruptive the innovation is within the current market. It includes:.
Uniqueness – are there similar products in the market, is it an NZ first, does it open a new market?
Disruptiveness – how significant are the impacts to existing markets/competitors/technology?
Wow Factor –  does it have that special something and why?
Impact
Impact takes into account an innovation's breadth and depth. The "breadth" of the innovation assesses how many consumers it affects in its target market. It also evaluates the affordability of the product, and its ease of use. The "depth" of the innovation measures the impact the innovation has on improving or affecting a consumer's daily life.
Breadth – how many consumers does it target and is it simple to use and affordable?
Depth – how significantly does it change consumers' lives, and is it a service that's needed?

Why did Dosh win?
Dosh, NZ's first mobile wallet app, won this year's award because it facilitates instant, 24/7 payments. The option is great for consumers, as they no longer need to wait for payments to be processed within standard bank operating hours.
The app also makes sending money simpler, as users can make and request payments using a phone number or QR code, replacing fiddly, traditional 16-digit bank account numbers.
Adding to Dosh's convenience and functionality, it also offers a split payment option. This means consumers can easily split bills, such as restaurant tabs, and send payment requests to those who owe money. Canstar's judges anticipate that Dosh will continue to pave the way for instant payment innovation in New Zealand.
What is Dosh?
Dosh is NZ's first true digital wallet. Users can load money onto their Dosh accounts from their personal bank accounts and then make instant payments by selecting a mobile number from a list of contacts, or by scanning a QR Code, without the need for bank transfers, making for instant, hassle-free payments. Users can also access Dosh deals from participating stores.

Why use Dosh?
Sending other Dosh users money is as simple as a few taps of your screen. Just click their name and hit send. There's no bank transfer happening, so you don't need any annoying bank details. This makes the process of transferring money between friends quick and painless.
Because Dosh is used just like cash – digital cash – you can also use it as a payment option. Businesses display a Dosh QR code, which you scan to pay.
Some ways Dosh can smooth your day-to-day payments, include:
Your friend never paid you back that $20 he owes. Simply open Dosh, and send a payment request. Your friend will receive a notification of the request, and a quick confirmation on their end will see the money instantly put into your Dosh account.
You do a quick job for someone and they usually pay you by bank transfer. Because it's the weekend, the money won't come through until Monday. With Dosh, the money goes straight into your Dosh account, with no waiting.
You and your friends go out to a restaurant that only accepts one bill per table. Instead of giving everyone your bank details (and hoping they all remember to transfer you their share of the tab), simply split up the bill on Dosh, and send everyone a payment request. They can then send you any money owed in an instant.
You don't carry cash and you left your card at home. If the business accepts Dosh, simply scan the QR code with your phone and pay.

How do I get Dosh?
Dosh can be downloaded easily from the app store, and is available on both Apple and Android devices. Once downloaded, setting up an account is easy, and only takes a few minutes.
What you'll need
To join Dosh, you need an NZ driver's licence or passport as a form of ID. In some cases, you may be asked to provide proof of address.
Does Dosh cost to use?
Dosh is free to use. Loading money onto your account is free, as is sending and receiving Dosh payments and transferring money out of your Dosh wallet into a nominated bank account. Transactions made in a foreign currency have a 2% currency margin added to the conversion rate.
What else should I know?
Payments made to your bank account
While Dosh payments are instant, if you want to transfer money out of your wallet, and back into your bank account, you may have to wait. These are done as a bank transfer, so aren't instantaneous, like other Dosh payments. If it's a weekend, for example, that money will no longer be available in your Dosh account, or bank account, until the transaction is completed on Monday.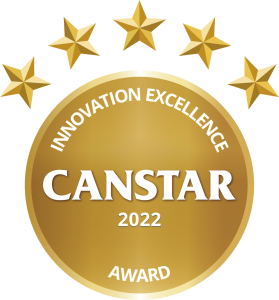 Canstar New Zealand General Manager Jose George said it was exciting to see products such as Dosh being created by the fintech sector.
"Dosh is New Zealand's first mobile wallet, and as such shows how vibrant and innovative our fintech sector has become. It is a simple and elegant app that provides a financial solution for consumers in many different circumstances.
"We're very proud to announce this award and to celebrate Dosh's achievements. Huge congratulations to the team!"

According to Dosh co-founder Shane Marsh, "This is big news for Dosh, but also for fintech in New Zealand. We see it as a watershed moment, showing fintech is now innovating at the same level as some of New Zealand's largest financial services companies."
For more info on Canstar's Innovation Excellence Award click here!
---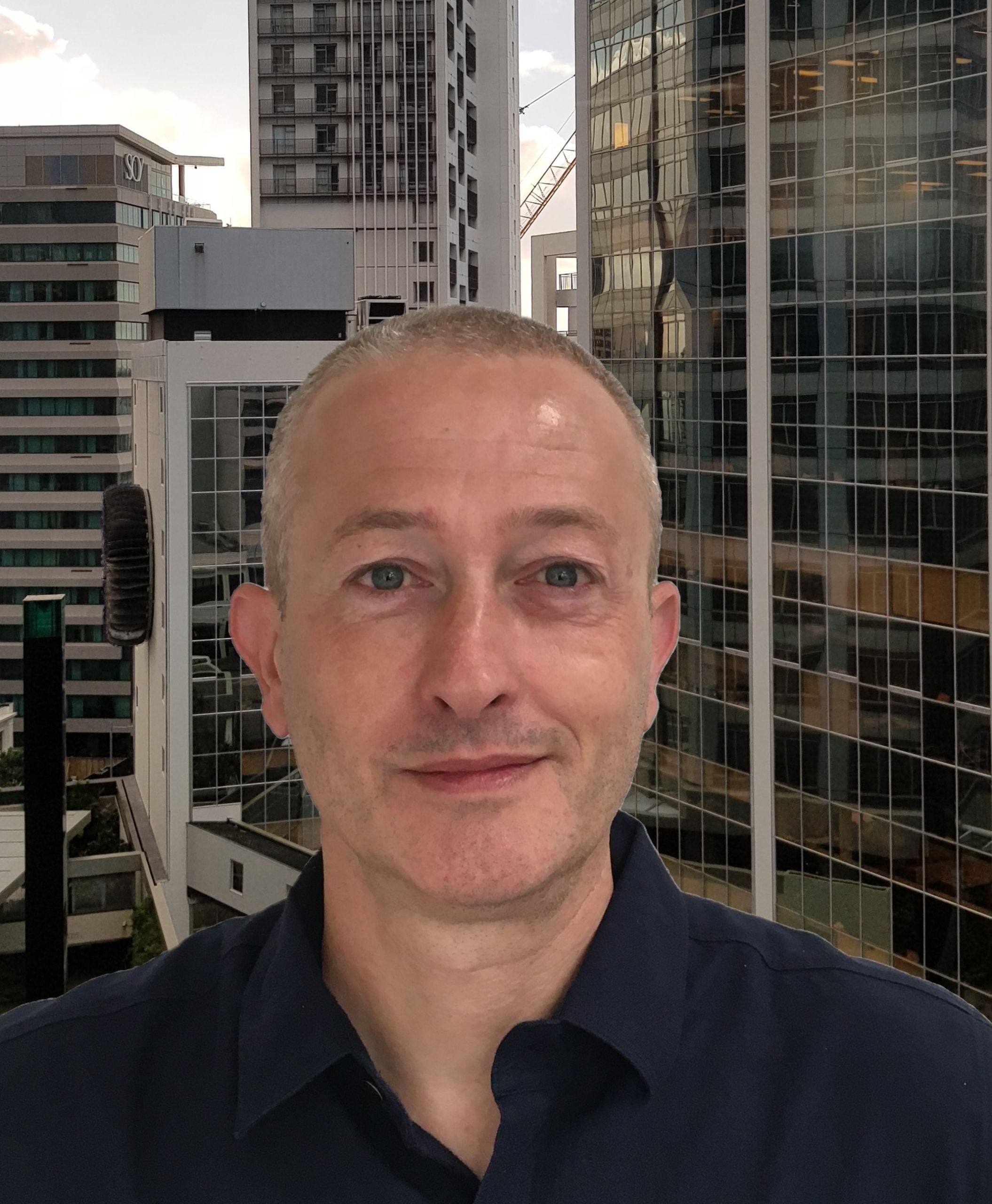 About the author of this page
This report was written by Canstar's Editor, Bruce Pitchers. Bruce began his career writing about pop culture, and spent a decade in sports journalism. More recently, he's applied his editing and writing skills to the world of finance and property. Prior to Canstar, he worked as a freelancer, including for The Australian Financial Review, the NZ Financial Markets Authority, and for real estate companies on both sides of the Tasman.
---
Enjoy reading this article?
Sign up to receive more news like this straight to your inbox.
By subscribing you agree to the Canstar Privacy Policy