Co author: Nicole Barratt
When it comes to signing up for a credit card, one of the choices you may have to make is between the two big names in credit cards: Mastercard or Visa. But is there any difference between the two? And what should you look for when making a choice? Canstar explains.
Credit cards are an everyday feature of finance, and Kiwis are big fans. Between February 2020-2021, we spent over $42bn on our credit cards here in NZ – that's around $8500 per capita. And despite the rise in popularity of alternative payment systems like buy now pay later (BNPL), credit cards continue to play a key role in our financial lives.
To service this massive credit card market, there are many types of credit card products available from different financial institutions, each with their own unique set of benefits and costs. However, most credit cards still look the same – a rectangular piece of plastic with numbers on it. And more often than not, these cards are stamped with the brand logo of either Visa or Mastercard.
---
What's the Difference Between Visa & MasterCard? In this article we
---
What's the difference between Visa and MasterCard?
As far as most consumers are concerned, there's no real difference between MasterCard and Visa. The two are both widely accepted in over 200 countries, and it's very rare to find a location that accepts one but not the other.
However, neither Visa nor MasterCard actually issue any credit cards themselves. They are both simply methods of payment. They rely on banks in various countries to issue credit cards that use their payment methods. Therefore, the interest rates, rewards, annual fees, and all other charges attached to a card are charged by the bank that issues it. So when you pay your bill, you are paying it to the bank or institution that issued your card, and not Visa or MasterCard.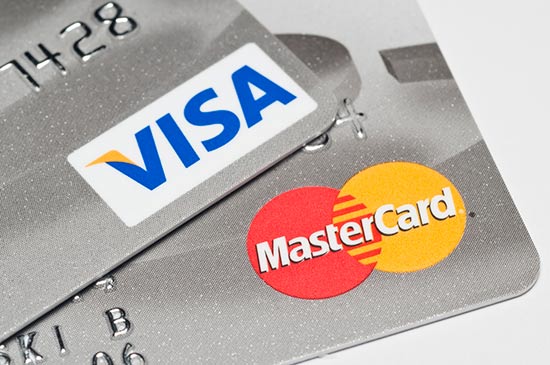 What's in a logo
The two companies' logos are on the lion's share of credit cards in NZ. However, these companies have only a small amount of influence over the actual credit card product and benefits that a user signs up for. This is because:
They are just digital payment platforms. They only provide the systems that allow a payment transaction to take place, rather than issuing cards themselves
They do not issue credit cards, and so do not determine, for example, how much interest you are charged on outstanding balances, nor what type of points you earn if your card is attached to a rewards program. The issuing banks decide these things
However, there are some minor differences between the two payment platforms
Some banks and outlets have exclusive arrangements with one payment platform over the other
Benefit programs – the perks built into the cards by Visa or Mastercard before the issuing bank applies its own conditions – differ slightly. Mastercard has a Standard Mastercard, along with two offering higher benefit levels: World and World Elite. Visa has a Classic card, plus four premium card packages with extra benefits: Gold, Platinum, Signature and Infinite.
As banks often change card conditions and/or offer their own benefit programs, it's a good idea to check the T&Cs on bank-issued credit cards before making a decision.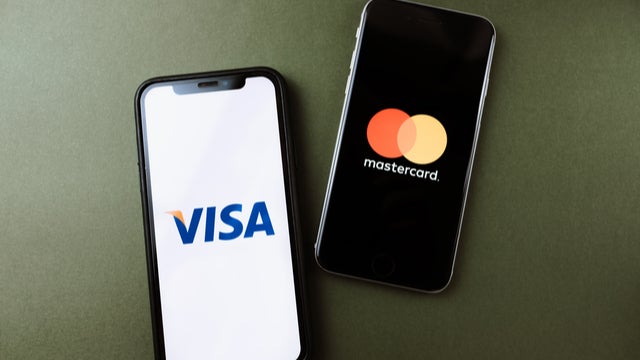 Visa or Mastercard: if they're much the same, how do you choose the right credit card?
The credit card market is rather complex. There's a huge choice of cards from various financial institutions, each with its own set of benefits and conditions. When it comes to choosing the right credit card for your needs, start by assessing:
What will you use it for? A one-off purchase? Or will you purchase items on it regularly? Different cards suit different uses
Your capacity to repay any debt that accumulates. Paying for items with credit on the card means you're borrowing money and going into debt. The bank will attach a set of conditions when it comes to repaying that debt, such as charging interest and expecting payments to be made by a specific deadline if you want to avoid additional costs. Interest rates on credit cards are typically much higher than for other types of debt products, such as personal loans or home loans. It could be worth comparing other types of borrowing against the long-term costs of having a credit card
If you will use the credit card's extra benefits. Take a look at the card's rewards program and any other benefits it offers, such as insurance on items purchased
What credit cards, packages and deals your bank of choice is offering and how those packages compare to the rest of the market
---
Compare Credit Cards with Canstar
If you're currently comparing credit cards, the comparison table below displays some of the low-rate credit cards currently available on Canstar's database for Kiwis looking to spend around $2000 per month (some may have links to providers' websites). The products are sorted by Star Rating (highest to lowest), followed by provider name (alphabetical). Use Canstar's credit card comparison selector to view a wider range of credit cards. Canstar may earn a fee for referrals.
---
What kinds of cards are available from lenders?
It's also a good idea to research the different types of cards that are available, and their features. While many different cards carry the Visa or Mastercard logo, most can be classified into one or two of these categories:
Premium – for consumers wanting a card that offers more benefits and frills than a basic credit card, such as access to a concierge service or complimentary travel insurance
Rewards – for those who want to earn a return on their everyday spending, in the form of cash-back, gift cards or lifestyle rewards, for example
Frequent flyer – suitable for those who want to be able to redeem card points for flights
Low rate – for those who want a low interest rate and flexible repayment conditions
Low fee – for those after a low ongoing fee and potential access to some premium features
Balance transfer – for those who want to transfer their outstanding balance from one card to another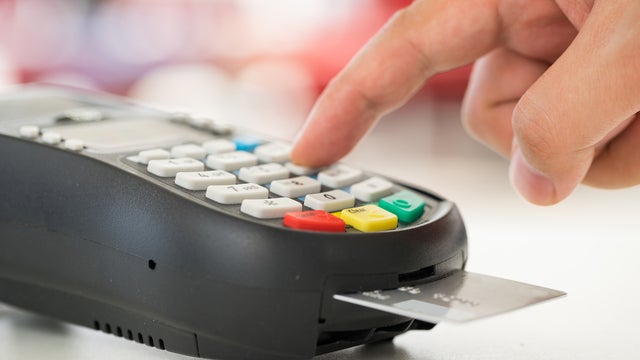 How Visa and MasterCard make their money
Visa and MasterCard make their money in two ways:
By charging retailers for using their payment method
By charging customers fees and interest on their credit card debts
Which brand should you choose?
Back to the question that perplexes most people, which provider is best – MasterCard or Visa? Ultimately, the name on the card has very little to do with what the card offers in terms of fees, interest and possible rewards. You are better off concentrating on the interest rate and other charges on the card, the balance transfer possibilities or their reward scheme.
It's not unusual, though, to see some consumers who have two credit cards in their wallets, one Visa and one MasterCard. The thinking behind this is they're covered whichever card a business accepts. Some people also like to take advantage of exclusive offers from both cards.
At the end of the day, much more depends on the bank issuing the card, and the type of card you choose, than either the Visa or MasterCard payment systems.
How can I compare credit cards?
As always, when it comes to credit cards the choices are all up to you. Weigh up the pros and cons of each and decide what kind of spender you are. That should give you a good indication of what kind of card to go for. You can use the Canstar website to evaluate your credit card and decide whether or not you're getting outstanding value. 
Compare Credit Cards with Canstar
Enjoy reading this article?
You can like us on Facebook and get social, or sign up to receive more news like this straight to your inbox.
By subscribing you agree to the Canstar Privacy Policy