With Buy Now Pay Later schemes you get to have the things you want now, and pay for them later. But if that sounds too good to be true, you may be thinking, what's the catch? Canstar breaks down everything you need to know about Buy Now Pay Later.
The question many of you are asking is, what's the catch with Buy Now Pay Later? And it's understandable. We've been told all our lives that if it's too good to be true, then it probably it is. And the idea of filling our virtual shopping carts with all our favourite items, and getting them sent off before we've even paid for it, does seem to fit the bill.
But is Buy Now Pay Later (BNPL) really too good to be true?
In New Zealand we have our fair share of choices when it comes to BNPL. And all of them do what they say they do. They allow you to buy now, and pay later.
And while I wouldn't say Buy Now Pay Later is too good to be true, (it can be both good and true) there are a few potential catches involved. So, to make sure you don't get caught out, read on to find out, what's the catch with Buy Now Pay Later?

What is Buy Now Pay Later (BNPL)?
Buy Now Pay Later (BNPL) allows you to buy items now, and pay them off over several interest-free instalments. Unlike traditional laybuy schemes, where you had to fully pay off the item before taking it home, with BNPL you get to have the item now. This is because when you use a BNPL provider, it pays for the item upfront, so you don't have to. You then pay it back, over several instalments. Sort of like when you were younger and your parents would buy you stuff and make you work it off later. Although, Afterpay won't ask you to mow its lawns anytime soon.
But if it's interest-free, how do BNPL providers make money?
It's true that your repayments are interest-free. And, you don't need to pay any membership fees or checkout costs, either. So, there is no added cost for you. If the item you want is $100, you will pay exactly $100 (over several instalments).
But, BNPL providers do need to make money. So, there is a catch somewhere.
Fees and late payment costs
This is the first catch. If you can't afford to pay off your item, your BNPL provider will be a little less nice than your parents. It will charge you late payment fees. This means that two weeks later, when your next repayment is due, you'll have the outstanding repayment plus a late fee due as well.
If you were already struggling to make your repayments, this will only add further financial stress. When using BNPL, it can be easy to get over-excited. The temptation of getting items at only a fraction of the cost up front can entice people into overspending, or making multiple BNPL purchases at one time.
For example, the average Afterpay purchase is over $100. So four easy instalments of $20+ can add up if you have seven or eight different BNPL purchases all owing at the same time. And these are, of course, alongside your regular bills, such as rent, power, phone and internet.
As a result, there have been reports of BNPL customers defaulting on their bills, or foregoing basic needs in order to meet their BNPL repayments.
While BNPL can make a purchase more manageable, it's important to not use it as an excuse to spend beyond your means. If you fail to stay on top of your repayments, you not only risk late fees and financial strain, but hurting your credit score, too.
How BNPL can hurt your credit score
When you apply for a loan, your lender will do a hard credit check. This actually causes a dip in your credit score. But because BNPL providers aren't considered lenders in the traditional sense, as yet they don't have to adhere to the same responsible lending laws. So, they don't need to do a hard credit check. Rather, BNPL providers can get away with a quick check, that doesn't impact your credit score. This is why signing up for BNPL is so quick.
However, in the T&Cs you do give them the authority to do a hard credit check. So, hypothetically, when you sign up to a BNPL site, you could be on the end of a hard credit check and a dip in your credit score. But what's more damaging, is that when you sign up, you give your BNPL provider the authority to pass on any information about your missed repayments.
That means if you do apply for a loan, such as a mortgage, where they do hard credit checks, any missed BNPL payments can come back to haunt you.
And even if you don't miss payments, simply having BNPL purchases owing can hurt your lending power, too. After all, BNPL repayments are essentially a loan. When calculating your ability to meet mortgage repayments, a lender weighs up your incoming funds against your outgoing expenses. Loans not only add to your outgoing expenses but can be a sign that you aren't responsible with your money. This can include BNPL.
According to a mortgage expert on the OneRoof website, a BNPL debt of just $200 per month will reduce your ability to get a home loan by $25,000.
The hidden costs
While BNPL is completely free for you to use as a customer, it's not completely free for retailers. Just like with credit cards or contactless payments, retailers have to pay to offer BNPL services. This is why many retailers have been reluctant to offer Paywave in the past, as they have had to pay higher fees to their payment providers. While most retailers have now jumped on board, and the days of no-Paywave seem to be largely behind us (thanks, in part, to Covid-19) the merchant fees from BNPL are much higher. Usually around 4-5%
If the costs are so high, why do retailers offer BNPL?
Online shoppers love to hit 'add to cart' on a bunch of items, only to panic once they see how much it all adds up to. Retailers that offer BNPL see fewer customers abandoning their shopping carts, as costs are spread out over multiple instalments. And customers are not only following through, but spending more, too. A report by BNPL operator Klarna found the average basket size of a sale can increase, with customers more willing to add extra or higher-priced items.
Additionally, many existing BNPL customers will search out retailers that offer BNPL. So, you can attract new customers, or retain previous ones, that would be less inclined to shop with you if you did not offer BNPL.
How does this impact me?
Retailers don't tend to swallow costs. If their expenses go up, their prices do, too. So, the rise in BNPL popularity can actually cause retailers to raise their prices to cover the added costs. This isn't done on a case by case basis. In fact, according to BNPL contracts, retailers can't charge their customers for choosing BNPL. Any price hike on BNPL purchases would defeat the point of being able to use BNPL with no added costs.
Rather, retailers may hike their prices up across the board, in order to cover the expected cost increase from customers choosing BNPL as their payment method. In this case, prices go up regardless of whether or not you are using BNPL.
On the upside, the government is looking at introducing more legislation around BNPL merchant fees. This would limit the amount these services can charge retailers, as the fees are currently much higher than those charged by credit card companies and contactless payment services. While this wouldn't see any drops in retail prices, it could help avoid future price rises.
One potential way to get the best deal is by using cash. While retailers can't charge customers more for using BNPL, they can offer discounts for customers using cash or EFTPOS. So, if you really want to save money on your purchases, paying for the product with your own money upfront may still be the way to go, if you're prepared to haggle.

So, what's the catch with Buy Now Pay Later?
As long as you're good with managing your money, and use BNPL as a way to spread out costs (as opposed to purchasing things you can't afford) there isn't really a catch. BNPL is a great way to buy things outside of your pay cycle. Because sometimes that really good sale on a Tuesday just can't wait till payday on a Wednesday. Or sometimes a large one-off payment can throw off your saving strategy. Whatever the reason, sometimes spacing out costs can be better. And we do it all the time, through phone plans, car loans, mortgages and credit cards.
In fact, many consumers are turning to BNPL instead of credit cards. And while this can help avoid potential interest costs, in reality, if you're good with your money, there may not be much difference between the two. If you don't fall behind with your payments, both services are interest-free. And while a credit card may have membership fees, these can often be offset through rewards and cashbacks.
The only catch to be aware of with BNPL is the potential rising costs from your retailer. But this is somewhat out of your control, as it's more a reflection of an overall shift to BNPL than your individual involvement. It also pays to keep in mind that if you want to apply for a loan, ideally you shouldn't have any BNPL repayments currently owing. So maybe hold off on using it while you're first-home hunting.
For those who are less financially well-off, or are prone to moments of excessive retail therapy, BNPL poses some more risks. The low up-front costs can add up when making multiple purchases, and any missed repayments can impact both your short-term finances and long-term financial standing. A few pairs of sneakers are hardly worth it if they lead to a bad credit score and having a mortgage application rejected. While BNPL can still be good for making more necessary purchases manageable, you may want to avoid using it for day-to-day purchases, or for wants as opposed to needs.
How do I sign up for BNPL?
Signing up to BNPL only takes a few minutes because, unlike credit cards or personal loans, there are no lengthy checks required when signing up to a BNPL provider. Simply go to their website or app. You will need to enter your contact details, provide proof of ID, and link your account to a credit card or debit card.
The display order does not reflect any ranking or rating by Canstar.
| | | | | |
| --- | --- | --- | --- | --- |
| Provider | Instalments | Frequency | Late Fee | Late Fee Cap |
| | 4 | Fortnightly | $10 then $7 each week | 25% of item cost |
| | 6 | Weekly | $10 per missed payment | $40 |
| | 4 | Fortnightly | $3-$15 per missed payment | $9-$45 |
| | 4 | Fortnightly | $8 per missed payment | $40 |
This information is not an endorsement by Canstar of BNPL schemes or any specific provider.
Learn more about Buy Now Pay Later
Used responsibly, BNPL is yet another tool to allow canny consumers to better manage their finances and control their cashflow. And Canstar makes finding the right provider easy, by comparing BNPL providers. And this year, we announced our inaugural BNPL awards. So if you want to join the BNPL revolution and are looking for the best providers that deliver great value and customer satisfaction, click on the button below to learn more about Canstar's inaugural BNPL awards.
---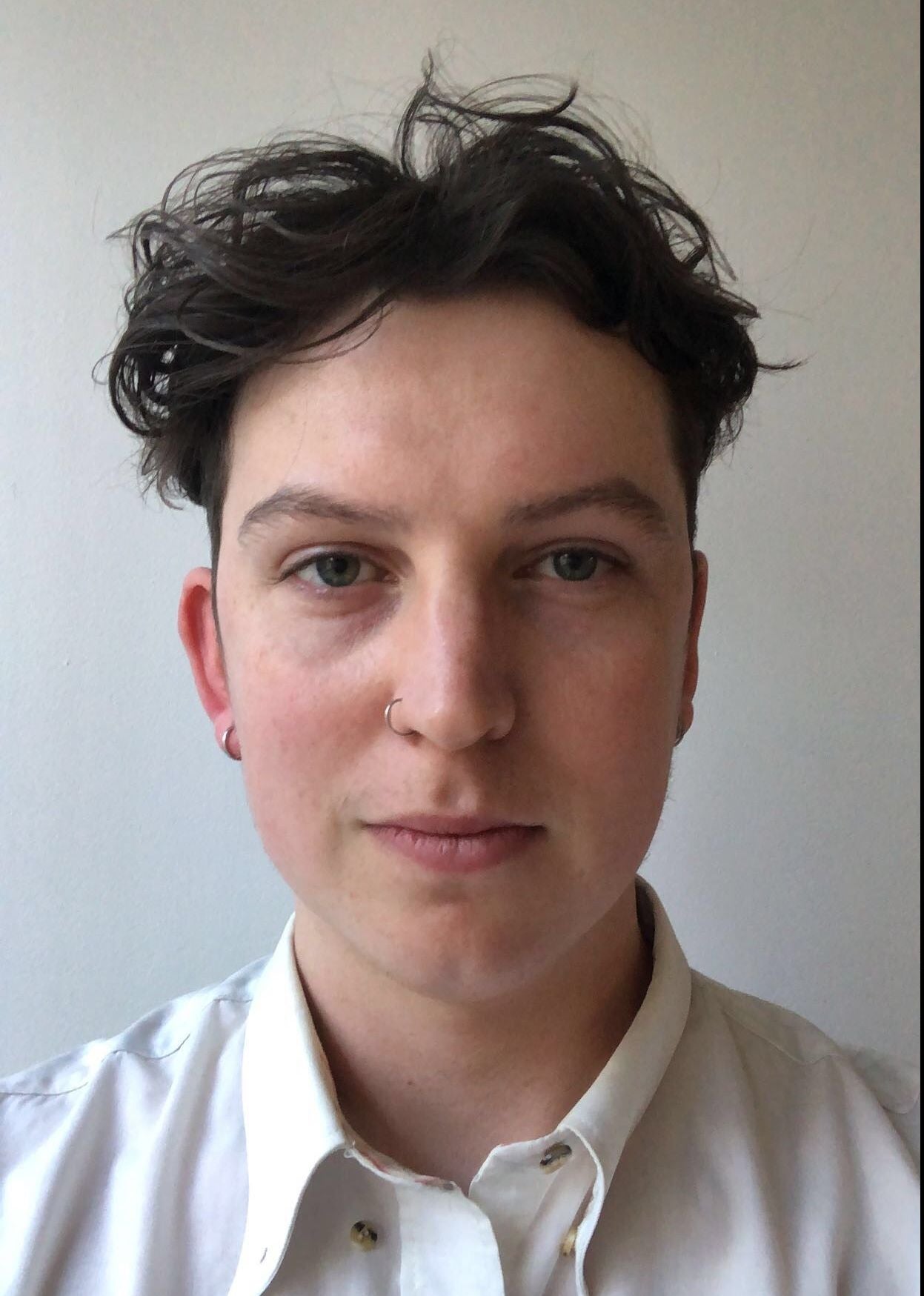 About the author of this page
This report was written by Canstar Content Producer, Andrew Broadley. Andrew is an experienced writer with a wide range of industry experience. Starting out, he cut his teeth working as a writer for print and online magazines, and he has worked in both journalism and editorial roles. His content has covered lifestyle and culture, marketing and, more recently, finance for Canstar.
---
Enjoy reading this article?
You can like us on Facebook and get social, or sign up to receive more news like this straight to your inbox.
By subscribing you agree to the Canstar Privacy Policy