If you've ever wondered what the process looks like when you make the move from a flat to a first home, Canstar is here to help. We break it down in our guide below.
Deciding to buy a property instead of renting is a big decision. Becoming locked into a mortgage can feel daunting. But there are plenty of benefits to buying a home instead of renting.
First off, it's an investment. When you buy a house, your deposit becomes equity in the property. And, over the years, as you pay down your mortgage and the value of your home increases (well, hopefully), that equity grows.
Secondly, when you buy a home, you become boss! No longer are you bound to your landlord's rules about sticking things to walls, having a cat, or making any home improvements. There's also no stress about having to move out suddenly if your landlord decides to sell.
Buying a home: the deposit
Buying a home is the biggest financial commitment most New Zealanders ever make. So it's no surprise that saving for one can feel like a mighty task. It takes plenty of commitment and dedication, but you might be able to get there faster with assistance from the government or family. 
How much money do I need for a first home deposit?
For most people looking to buy a first home, the deposit lenders require sits around 20% of the property's total value. For example, if you're looking at properties in the $500,000 price range, you'll need to save $100,000 before you can borrow the remaining $400,000.
But keep in mind lenders can still agree to give you a mortgage even if you don't have a 20% deposit. There are such things as low-deposit home loans. They will cost you more in interest, and they sometimes come with additional charges. But if you can prove the following, you may qualify: 
That you have a solid financial head on your shoulders

You have a spotless

credit history and credit rating

Have a secure, steady income

That you live within your means and save regularly
Low-deposit 5% loans are also available to eligible applicants through Kāinga Ora's First Home Loan scheme, more on that below. But, essentially, the larger the deposit you can save, the better. And the less you need to borrow, the less you'll end up paying in interest. 
For more information on low-deposit home loans, check out our stories: 
Can You Buy a House With No Deposit?
Low Deposit Home Buyers Beware of the Low Equity Premium
Consider your finances
If you have a deposit ready, minimal outstanding debt, and a steady income, you're likely already on the right track to get pre-approved for a loan. Don't worry too much about student loan debt if you have one, lenders understand that.
Generally, mortgage providers factor in your student loan debt repayments when they are calculating the size of the loan you can afford to service. If you're currently paying rent, making student loan repayments and saving on a monthly basis for a deposit, that's already proof to a lender that you can afford similar size mortgage repayments.
For more information about how much you might be able to borrow, you can use Canstar's Mortgage Calculator. It's simple to use, and we take care of all the tricky maths for you.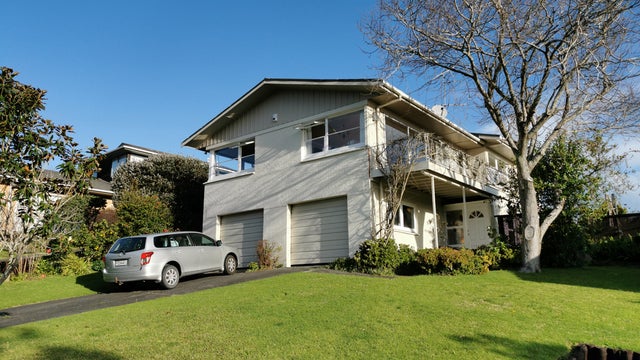 What can I use as a deposit?
Your deposit can be made up of various funds, including your own savings, cash gift/loan from family, KiwiSaver, or a First Home Grant through Kāinga Ora.
How can KiwiSaver help me?
If you've contributed to KiwiSaver for at least three years, you'll be able to withdraw some of your money to help buy a first home. If you've a partner who has also been a member of KiwiSaver for at least three years, they can also withdraw their savings to put towards your first home.
You can take out as much as you choose, but you must leave a minimum balance of $1000 in your account. You must also live in the house that you buy for at least six months. It can't be an investment property.
Compare KiwiSaver providers for free with Canstar!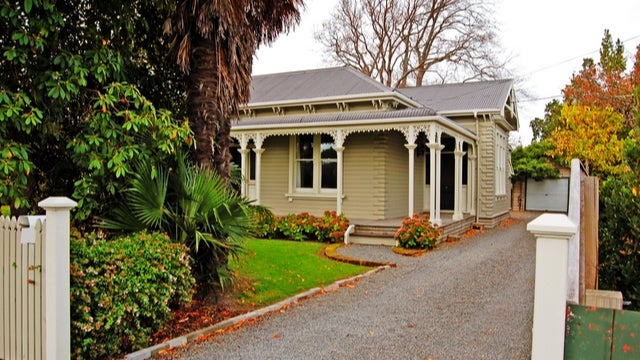 What about KiwiSaver's First Home Grant?
As mentioned above, if you've contributed to KiwiSaver for at least three years or more, you might also be eligible for a First Home Grant. This provides first-home buyers with up to $5000 for individuals, and up to $10,000 where there are two or more eligible buyers, to put towards buying an existing property. 
First home buyers who intend to buy a brand new property or land to build on can apply for a First Home Grant of up to $10,000 for individuals, and up to $20,000 for two or more. It's a good idea to look into the First Home Grant when you start looking for a property to buy, because you can't apply for it after you have bought. 
What about a First Home Loan, how can that help me?
The First Home Loan scheme mentioned above is also designed to help first home buyers. It's issued by selected banks and other lenders and underwritten by Kāinga Ora.
If you're eligible, you might be able to get a home loan with a 5% deposit, rather than the 20% required by most lenders. How much you can borrow depends on your lender, your income, where you live in NZ and what you can afford. As with other low-deposit mortgages, it does come with associated extra costs. 
When do you pay a deposit on a property?
The payment of a deposit on a home varies, depending on its method of sale. In a standard property sale, the deposit has to be paid when you exchange the signed copies of the sale contract with the seller ("vendor"), after your offer has been accepted.
If you buy at auction, you sign the contract and pay a deposit (usually 10%) on the spot. Once you've exchanged signed contracts and paid the deposit, the contract is legally binding, but you do not technically own the property yet.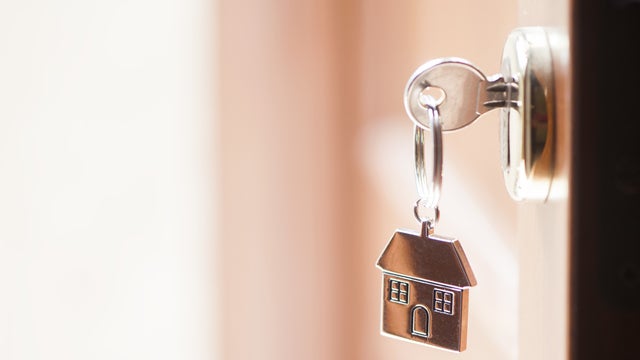 Budget for your move
Buying a property is almost guaranteed to cost a lot more than you think. It doesn't end at a mortgage. There are legal fees, valuation fees (if you decide to get the property valued before making an offer), and building inspection fees. Standard inspections for three- to four-bedroom homes can be around $500 to $750. Also consider that you'll need to pay for removals when you pack and leave, any repairs your new house might need, and extra furniture.
For more about the hidden costs of buying a home, check out our story: Revealed: The Hidden Costs of Buying a Home.
Does my credit score impact my ability to buy a home?
Yes, it can. It depends, of course, on why your credit score is low. But it could mean a bank won't give you mortgage approval, or it could impact the amount they approve.
A lender will calculate your credit score based on several factors, including the amount of credit you've accessed, whom you accessed it from, and how good you were at paying it back.
Different lenders use different algorithms to calculate your credit score. If you're considering buying a first home, it's a good idea to refresh your knowledge of your current credit score, and think about whether you could be doing more to maintain and/or improve it.
How can I get the best mortgage rate?
The reality is most first home buyers don't have a 20% deposit on hand, and the help of a guarantor isn't always an option. So when it comes to securing the best rate, the answer is to shop around and thoroughly research the best mortgage deals in the market.
And that's where Canstar can help. To read more about our five-star home loan awards click here, or to compare rates using our free mortgage comparison tool hit this button:
Compare first home buyer loan rates for free with Canstar!
Enjoy reading this article?
Sign up to receive more news like this straight to your inbox.
By subscribing you agree to the Canstar Privacy Policy