If your credit cards have been given a workout, you're not alone. Currently, New Zealanders have a total of $7.1 billion in balances sitting on their credit cards, according to Reserve Bank of New Zealand data.
The start of a new year is a chance to reflect on what went well the previous year and what you'd like to do a bit differently in 2018. If you've been carrying around financial baggage, consider a get-out-of-debt plan. If you have a financial goal, such as getting a house deposit, why not create a plan to boost your savings?
Financial goal setting can feel like a bit of a minefield, especially if you're not really a numbers person. But don't lose heart! To give you some starting points, Canstar breaks down three areas where you can save some cash and have more control over your money.
 Ways you can save money in 2018
Get control of your debt

Pay off any high-interest debt, like credit cards, before you focus on savings
Transferring money from every paycheque into a savings account might seem like the right thing to do, but it's not always smart. While that might go against your natural instincts, there is a reason for this. Adding to your savings account only makes sense if you have paid off any high-interest debt, first. We're not talking about paying off an interest-free student loan, here. But if you're carrying over credit card debt from month to month, then that means you'll be paying more in interest. So, the debt is growing and you'll take longer to pay it back. Because the credit card interest rate will be higher than the savings account interest rate, you'll end up paying more in debt than you would earn in any savings account.
Tip: Before you think about savings accounts or term deposits, close off any debt. The key to getting on top of credit card debt, is to pay more than the minimum repayment amount each month. This means you will pay the debt off quicker and pay less in interest in the long run. Ideally, pay the credit card off in full each month. There are options to transfer your credit card debt to another provider – known as a balance transfer. A  balance transfer means you can move your debt to a zero or low interest credit card for a promotional period. However, watch out for the traps. Generally, the balance transfer rate will only apply to the outstanding balance and, after the promotional period ends, the credit card may revert to a higher interest rate.
Compare credit card interest rates
Read more on balance transfers
Related articles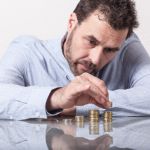 No shame in asking for help with debt 
Revealing your savings personality
How to negotiate better home loan rates 
2. Be smarter with your savings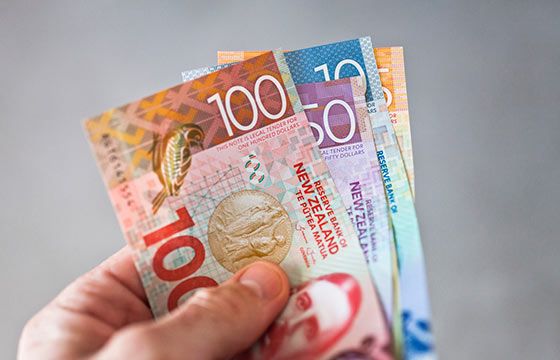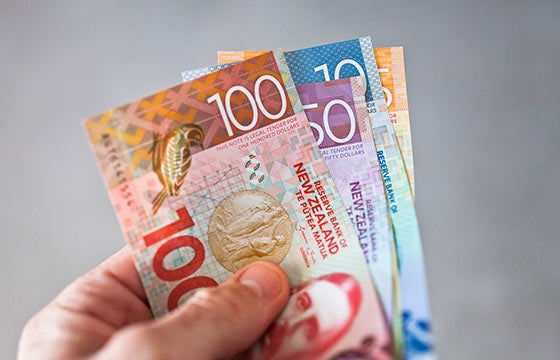 Think about the purpose of your savings before you decide on a savings account type 
When you have dealt with any high-interest debt, it's time to start thinking about how you can grow your savings. There are different options available, depending on your end goal, level of self-discipline, and when you will need to access the money.
If you have a shorter term goal, such as saving for a holiday, but you want to avoid the temptation to dip into the funds, then you might want to consider a bonus saver or notice saver account. A bonus saver account will, typically, offer bonus interest payments on top of the standard interest rate, by way of reward for sticking to certain rules – such as only making one withdrawal a month.
There is also the option of a notice saver account. Notice saver accounts are similar to term deposits, but with a bit more flexibility. Like a term deposit, you lock away your money away, but can gain accesss to it by giving a certain notice period – usually 30 or 90 days. If you leave the money untouched, it will stay in the account, earning the notice saver interest rate. If you have a longer-term savings goal, such as saving for a house, term deposits are another option that might help to grow your savings balance. The saver locks away money for a defined term, generally between one month and five years, with the idea that the money is only withdrawn at the end of the term. The saver can access the money earlier, but penalties will apply, such as giving up some or all of the interest that the term deposit would have earned.
Join the conversation on money – Like Canstar NZ on Facebook 
Tip: The ideal way to save money will vary depending on your reason for saving, as well as your level of discipline with money. If you're likely to need quick access to funds, you might want to look at high-interest savings accounts. If you're in for the long haul – and want to avoid temptation to spend – then you might want to look at term deposits. But before you lock in any savings options, consider the interest rates, fees and any fine print.
Compare savings accounts with Canstar
Compare term deposits with Canstar
3.Try for a better deal on your home loan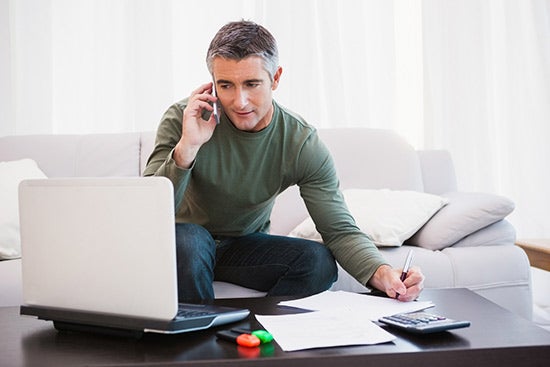 Changing to a home loan with a 1% lower interest rate can save you thousands a year 
If you already have a home loan, 2018 could be the year to secure a better interest rate. Once you have signed on the dotted line for a home loan, it is easy to get into a routine of just making repayments, without giving the interest rate too much thought later on. New Zealand currently has pretty low interest rates, but there has been a debate about how long this will continue.
On the face of it, a difference of 1% might not sound like much, but it's a huge difference when you're talking about a loan of hundreds of thousands of dollars. For example, if you buy a $500,000 home, with a deposit of $100,000 (20%), over a 30-year term and at an interest rate of 4.5%, then you would pay $932 a fortnight. However, if you change this to an interest rate of 5.5%, then you'd pay $1044 ($112 more a fornight) Over the course of the 26 fortnights in a year, you could save almost $3000 ($2912) at the lower rate of 4.5%, compared with 5.5%. What this shows is that it is worth shopping around. If you are happy with your provider – but not with the interest rate – then it is worth comparing the market, and using this as basis of negotiating down the rate with your cuurent provider. Remember, you are a valuable customer, so they won't want to lose your business if they don't have to.
Tip: Your home loan rate is not set in stone and you don't have to stay loyal to a provider. Researching the home loan market will help you see how your current loan interest rate compares with what else is on offer. You can then use this research to decide whether switching provider would work for you, or whether you want to stay with your provider, but try to negotiate a better rate. Remember, a percent or so difference might not sound like much, but it's worth a lot of money.
Compare home loans with Canstar
Enjoy reading this article?
Sign up to receive more news like this straight to your inbox.
By subscribing you agree to the Canstar Privacy Policy