Australia is more or less a hop, skip (and maybe a jump too if you're going all the way to Perth) away. And, in many ways, is an extension of our NZ. So do you need to bother with travel insurance to visit Australia? And, if so, what type of travel insurance should you get? Canstar takes a look.
Do I need travel insurance to visit Australia?
In some ways, citizens of New Zealand and Australia enjoy the benefits of both countries as if they are citizens of both. We can come and go to Australia as we please, and work and live there without work visas or permits. And in many ways, the same applies to healthcare.
New Zealand and Australia share a reciprocal healthcare agreement that covers both:
Medically necessary care as a public patient, including public hospital inpatient and outpatient services
However, this isn't a replacement for travel insurance. While you might be able to access free treatment should you need to go to A&E, it won't cover a wide range of other medical expenses – such as private specialists, some prescription costs, or emergency transport, like an airlift back in NZ. Nor will it cover any additional accommodation, rescheduling of flights, lost luggage, personal liability or other issues that can arise when travelling abroad.
So while travel insurance is not required, and you can access some health care benefits in Australia without it, it's always recommended you take out a travel insurance policy when travelling overseas.
Is there a separate travel insurance policy for visiting Australia?
Most travel insurance providers don't have a separate OZ insurance policy. Instead, you typically choose from a selection of standard policies plus add-ons. However, while travel insurance policies remain fairly standardised, prices vary country by country.
Travel Insurance for Australia: what options are there?
Each provider has its own policies. Some might offer a single policy with many add-ons and customisation options, while others might opt for several policy options, such as: medical only, basic cover, comprehensive, and frequent flyer.
Below we've listed some common travel insurance inclusions, to help you decide which ones are most relevant or of concern to you:
Medical expenses (especially those not covered by the reciprocal healthcare agreement)
Cover before you depart
Emergency dental treatment
Cancellation fees and lost deposits
Additional accommodation and travel expenses due to illness or injury
Damaged or lost baggage
Personal liability should you injure or damage someone else or their property
Emergency companion cover (cover for you if your travel partner gets ill or injured)
Personal items if they are stolen or damaged
Rental car excess should you have an accident
Funeral costs
Other inclusions you may require, which are typically required as an additional add-on (for an additional expense)
Ski/snowboard cover
Sports cover (eg. if you're going mountain biking)
Cruise ship cover
It's also important to note that different policies will offer different levels of cover. Would you need $2000 to replace your luggage, or $5000?
It's also worth noting that certain policies may allow you to adjust the level of cover for each inclusion.
Ultimately, you need to read carefully over the terms, and ask any necessary questions, to avoid confusion about what your policy covers.
Compare travel insurance with Canstar
Wherever you're jetting off to in the world, arranging travel insurance before you leave is as essential as checking your passport is still valid. And to help you discover the best value cover, each year Canstar's expert research panel awards the best travel insurance products and providers our Outstanding Value Travel Insurance Awards.
For coverage of this year's winners and the complete rundown of our travel insurance star ratings, just hit the button below.
Compare travel insurance with Canstar
---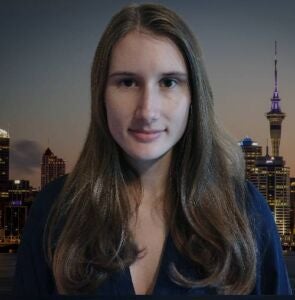 About the author of this page
This report was written by Canstar Content Producer, Caitlin Bingham. Caitlin is an experienced writer whose passion for creativity led her to study communication and journalism. She began her career freelancing as a content writer, before joining the Canstar team.
---
Enjoy reading this article?
You can like us on Facebook and get social, or sign up to receive more news like this straight to your inbox.
By subscribing you agree to the Canstar Privacy Policy