If it's time to upgrade your car, or you are no longer in need of a second vehicle, what's the best way to put your car on the market? And what steps should you take to ensure you get the best price, while avoiding scams and thieves? Canstar runs through a step-by-step guide on how to sell a used car.
Selling a used car: what options do you have?
When selling a used car, you have two main options:
Sell it privately
Sell it/trade it in at a used car dealership
Selling a car straight to a dealership is pretty straightforward; it's a matter of taking it in and hearing their offer. But if you have a little time, and want to get the best price, selling your vehicle privately is the way to go.
This can involve parking your car up on the side of the road with a price and a phone number on the window. Or by listing it on a site such as Trade Me Motors.
If you are thinking of going down the private-sale route, we provide a step-by-step guide below. Or, if you're short on time and don't want the hassle, click here to jump to the end of the article, where we list the pros and cons of selling/trading your car in at a used-car dealership.
1) Prepare your car for sale
The first step is to get your car ready to sell. By spending a little time getting things ready and in order, you can potentially add hundreds to the value of your car.
Ensure you:
Give it a clean both inside and out
Have receipts of any servicing that has been done
Take quality photos and compile the necessary listing info
Cleaning
While cleaning your car may seem obvious, make sure you really clean your car. Get into all the nooks and crannies that get missed on a standard clean or, better yet, take it for a professional clean. You'll be amazed at the results, and you'll save yourself hours of labour.
Rego and WoF
You're unlikely to sell your car for a good price if it doesn't have a current rego and WoF. And, technically, you're not meant to sell a car at all without one. In fact, the WoF is supposed to be no more than 28 days old when selling, although so long as it's understood and agreed upon by both parties it's okay for it to be older.
But again this will likely affect your price. Buyers might be unwilling to take the risk on a car with a WoF nearing expiry.
Evidence of servicing and work done
Regular servicing is crucial to your vehicle's health, so something as simple as neatly compiling servicing receipts shows that the car has been cared for. It gives the buyer the impression the car will run better and isn't going to have problems arise due to neglect from a careless owner.
Furthermore, if you have evidence of the work that's been done it can help you fetch a better price. For example, a receipt for four brand new tyres just a few months prior means the buyer knows there's plenty of life left on them and doesn't have to factor in those costs.
Having all this information on hand can go a long way in ensuring a smooth sale. And, again, it pays to compile these receipts neatly. As pulling out crumpled receipts from the glovebox shows carelessness.
Photos and information needed for listing
To list your vehicles, you'll need photos. Make sure that they're high quality, as clear photos will attract more interest. Take plenty of photos inside and out, with good lighting. If there are any things of note, such as scratches or dents, or tears in the seats, take photos of these, too.
You'll also need to take note of all the car's details, like the make and model, year, body type (sedan/hatchback etc.), fuel type (petrol/diesel), engine size, transmission (manual/automatic) and its mileage (how many km on the odometer).
You also need information like whether the vehicle was imported or NZ new, how many owners it's had, and when the next rego and WoF are due.
Compare car loans with Canstar
2) Do some research
Look at other vehicles for sale that are the same/similar make and model, year, and in similar condition. It might also be a good idea to check multiple sources. What do similar cars go for on Trade Me, Facebook Marketplace, or at used car dealers? Sites such as Trade Me also include tools to help provide estimates on your car's value.
You can also pay $19.95 to get a valuation from the AA.
It's also worth noting that haggling is pretty common on car sales here in NZ. So, it's likely that any buyer will try to get it a bit cheaper than what you've listed the vehicle for. If you have a fixed price you want (and don't intend to go any lower), it may be worth chucking an extra hundred or two onto the listing price to factor into negotiations.
3) List it
Once the car has been prepped to sell, you've taken the photos, gathered the information and got a price in mind, it's time to list it. There are plenty of places to list a vehicle online, so take some time to research and find what's best for you. Do you want a site that charges the lowest fees, or has the most traffic?
4) Viewings and test drives
Make sure the vehicle is parked somewhere outdoors, with plenty of light and easy access. The buyer will want to see the car from every angle, all around, both inside and out. As mentioned above, make sure you have receipts and servicing history on hand, and can answer any questions about the number of previous owners, etc.
Afterwards, it's likely they'll want to take it for a test drive. Before you let them drive off with your vehicle make sure you:
Get their details (full name and number)
Check their licence
Ensure your insurance will cover them (are they under 25 or on a restricted licence?)
If necessary, or if you would feel more comfortable, accompany them
Consider holding the keys to their car as collateral
Have adequate petrol in the car
Other safety considerations to take into account are:
Meet in a public place
Have someone with you. Meeting a stranger unaccompanied isn't a great idea, especially if you have a high-value vehicle
If you accompany them on the test drive, bring your companion with you, too
Trust your gut. If it feels off, don't hand over the keys
Inspections
If a buyer is happy after the test drive, they may want to organise a pre-purchase car inspection. Again, you'll have to organise the best time and place to get this done, and take the necessary precautions. Don't just hand over your car.
Otherwise, get a pre-purchase inspection done yourself (as if you were a buyer) and have the documents ready to show prospective buyers. Make sure you get it done at a credible and well-known car inspection centre, such as one run by the AA, so that prospective buyers can trust the inspection.
5) Selling
As mentioned above, haggling is pretty common. It's up to you if you're happy to knock a little bit off the price or whether you want to stand firm.
Once you have agreed on the price, it's time to make the sale. In some cases, the buyer may be ready then and there to make the purchase. Or they may want to put down a deposit.
Create a receipt
It's a good idea to create a receipt/contract to provide proof of the agreed-upon sale. It should include the name and address of both the seller and buyer, details of the car, the amount and the date. You should create two copies (one for you and one for them) and both parties should sign both copies.
If the buyer is putting down an initial deposit, then the receipt should specify it is a deposit, and when the full amount should be paid by. Also, don't hand over your keys until the full amount has been paid.
You can check out this template from TradeMe to get an idea of what a sales receipt should look like.
Getting paid
Before you hand over the keys, make sure you've been paid. Cash is always an easy and safe option (assuming the car sale is relatively cheap). Otherwise, bank transfers are popular and reliable.
However, with a bank transfer, the money may not go into your account straight away, especially if it's a weekend. Which can pose some problems.
It's worth noting that bank transfers can't typically be cancelled. And in the rare case it may be possible, it can't typically be done without the recipient's (your) consent. So you should be okay to hand over the keys if you've had visual confirmation of the transfer (they've done it then and there in front of you), and you both have the signed copy of the receipt. Even if the money hasn't shown up in your account yet.
But, if you want to be 100% certain, it may still be wise to not hand over any keys until the money is in your account. If so, you'll need to agree with the buyer on how to go about it. Are they happy to transfer you the money ahead of time, so that it's in your account before they collect the vehicle? Or are they happy to wait to take the vehicle home at a later time when their payment goes through?
6) The legal documents and the insurance
Change of ownership
Once money and keys have changed hands, you need to change ownership. Otherwise, should anything happen to the car, your name will still be on the top of that speeding ticket!
Change of ownership can be done quickly and easily online via the NZTA website. So there's no need for any printing out or postage. It only takes a few minutes but should be done at the time of sale, before the buyer drives away.
Do note, that there are two online forms that need to be filled out. One for you (the seller) and one for the buyer. Both forms need to be filled out before the change of ownership is complete. The form is free for you, but the buyer will have to pay a small fee as part of the process (bank transfer/credit card) to register the vehicle under their name.
Insurance
As soon as the change of ownership is complete, and the happy buyer is off in their new vehicle, be sure to get in touch with your insurer. As you'll need to cancel the insurance on the car.
If you're buying a new car, now might also be the time to review your car insurance. Is your current provider giving you the best deal, value for money, service and benefits?
---
Car Insurance | Most Satisfied Customers
Looking for the best car insurance? The grid below reveals some of the best New Zealand car insurance providers as voted by their customers, including State, the five-star winner of our prestigious award for Most Satisfied Customers | Car Insurance.
See here for our ratings methodology. The table above is an abridged version of our research. For the full results of our 2021 Most Satisfied Car Insurance Ratings and Award, click here.
---
Selling a used car: the alternatives
If all the above sounds like a lot of work and hassle, that's because, honestly, it can be. Getting the car ready to list takes time and money. Hosting viewings and test drives can be a real pain. And it can also be pretty anxiety-inducing for some, standing curbside waiting for a potential buyer to return from a test drive that's taking a little longer than expected.
There are easier alternatives. However, it's worth noting that if you do put in the above effort, you will likely get the best price. So if you have the time and patience, it's the best way to go. It can even be a valuable learning experience. You will likely have several cars throughout your life. And if you go through life underselling all those cars, that can really add up.
Trade-in
One popular option is to trade-in. This basically works by giving the dealer your old car for a discount on the price of a new one. This is quick and easy, and you don't have to worry about all the photo taking and viewings. The dealer will most likely be happy to take it off your hands then and there. Plus, it makes the sticker price of your new car look more affordable.
In some cases, the trade-in credit can be used as the down payment on your new car (if you're taking out finance for the purchase) letting you drive off the lot with little to no upfront costs.
However:
The dealer is unlikely to give you the best price. They buy with the intent to sell it on for a profit
Depending on the make, model, condition of your car, they might not be interested
It's only an option if you're buying a car from a dealer
Sell to a used car dealer
This is similar to the above but doesn't involve trading in the car in as part of a deal for a new one. Some used car dealerships are happy to buy used cars outright. This provides many of the same benefits and negatives as the above.
However, you may be able to get a slightly better price by getting offers from multiple dealerships. At the same time, some dealerships may actually offer a better rate if it's a trade-in, as it entices you to spend at their dealership.
Scrap it
This is assuming it's a car that's lived its life, and is about ready to retire for good. If your vehicle is on its last legs and isn't of interest to any dealerships or private buyers (or you don't want the hassle of selling privately) a scrap yard is an option.
But be aware, this is really a matter of getting anything you can for the vehicle. So don't expect to recoup much. On the bright side, most of these services offer free collection, so you don't even have to deal with getting the car out of your driveway.
---
Compare car loans with Canstar
The table below displays some of the unsecured personal loan products available on Canstar's database for a three-year loan of $10,000 in Auckland (some may have links to lenders' websites). The products are sorted by Star Rating (highest to lowest) followed by company name (alphabetical). Use Canstar's personal loan comparison selector to view a wider range of products on Canstar's database. Canstar may earn a fee for referrals.
Compare car loans with Canstar
---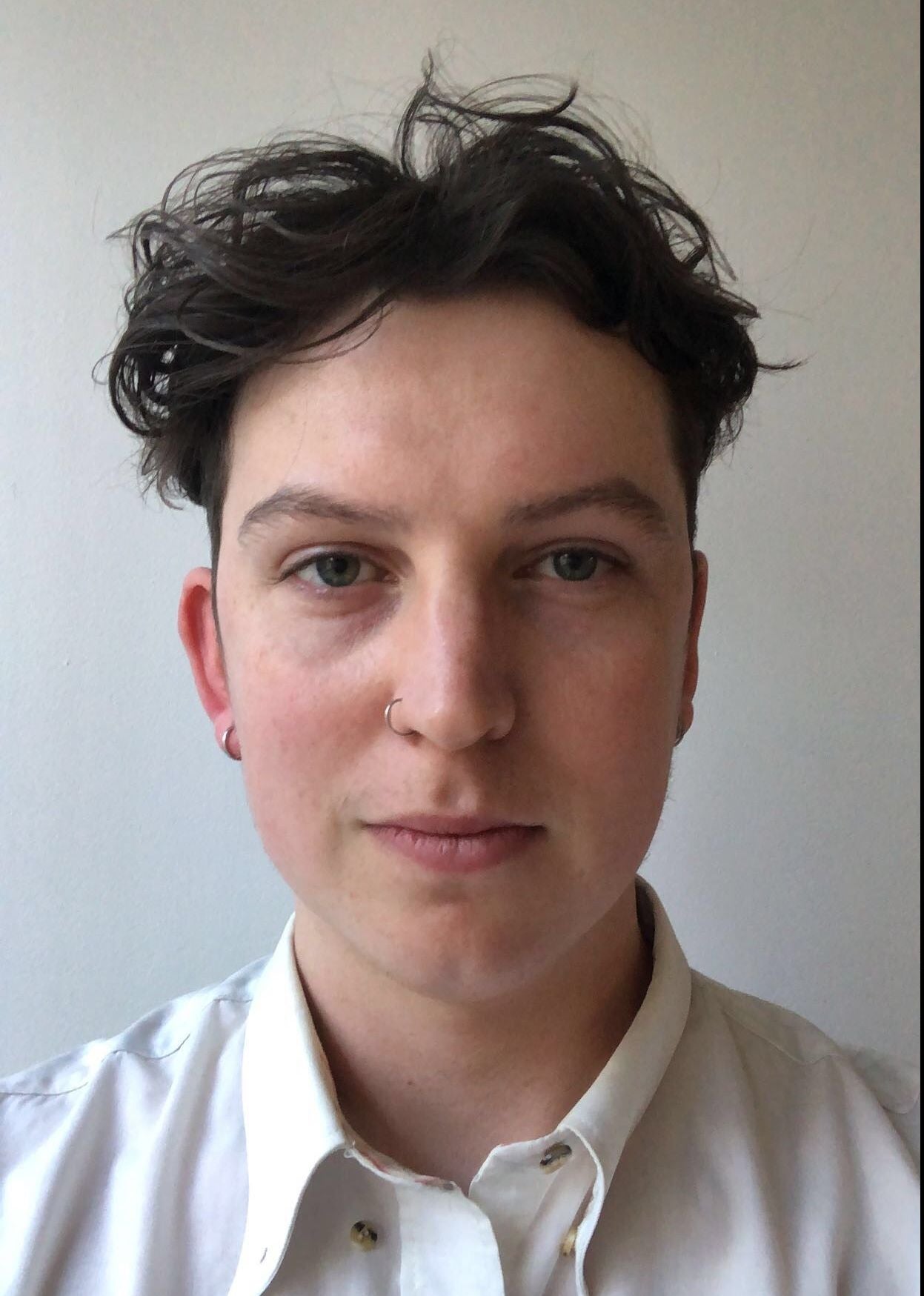 About the author of this page
This report was written by Canstar Content Producer, Andrew Broadley. Andrew is an
experienced writer with a wide range of industry experience. Starting out, he cut his teeth
working as a writer for print and online magazines, and he has worked in both journalism
and editorial roles. His content has covered lifestyle and culture, marketing and, more
recently, finance for Canstar.
---
Enjoy reading this article?
You can like us on Facebook and get social, or sign up to receive more
news like this straight to your inbox.
By subscribing you agree to the Canstar Privacy Policy