What are your options if you are suddenly made redundant due to COVID-19 but aren't entitled to a pay out? Canstar looks at your options.
Things are returning to normal in New Zealand with our move to Alert Level 1. On June 9, 2020, we were granted the freedom to hug and move as we please for the first time in 75 days. The limits on our normal freedoms introduced to combat COVID-19 were lifted – except the restrictions on overseas travel.
Plenty of Kiwis have returned back to work; at Alert Level 1 everyone can return without restriction to work, school, sports and domestic travel. But the pandemic has resulted in thousands being made redundant. Few Kiwis have been untouched by the effect that it's having on our economy. Livelihoods have been ruined and businesses are struggling. If you have, or if you do suddenly lose your job, let's take a look at some of your possible options to ease financial hardship. There is support available.
What government support is available?
If you've lost your job or can't work at the moment, you may be able to get a benefit or some other financial help from Work and Income NZ. It will depend on your individual situation.
If you lose your job (including self-employment) from 1 March 2020 to 30 October 2020 due to COVID-19, you may be eligible for the COVID-19 Income Relief Payment. You can get up to 12 weeks of payments, to help with living costs and give you time to find other work.
If you're eligible for the payment, you can get:
$490 per week if you were previously working 30 hours or more a week

$250 per week if you were previously working 15 hours to 29 hours a week
Employers and sole traders could apply for the Wage Subsidy before 10 June 2020. Currently a Wage Subsidy Extension payment is available to support employers, including self-employed people, who are still significantly impacted by COVID-19. You can apply to cover the wages of your employees over an eight week period. 
The subsidy will be paid at a flat rate of:
$585.80 for people working 20 hours or more per week (full-time rate)

$350.00 for people working fewer than 20 hours per week (part-time rate)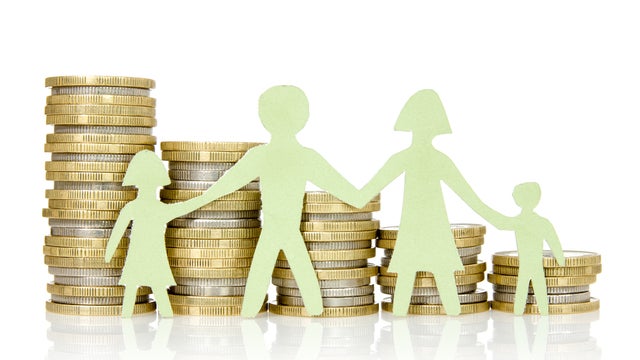 This four-week scheme is available for employers, including sole traders, to pay their employees who can't work. That means your employees:
Can't come into work because Ministry of Health guidelines recommend they stay at home, and c

an't work from home
The Leave Support Scheme will be paid at a flat rate of:
$585.80 for people who were working 20 hours or more per week (full-time rate)

$350.00 for people who were working fewer than 20 hours per week (part-time rate)
What if I can't pay my bills, rent or mortgage?
Bills
If you can't pay your electricity, gas, phone or water bill, contact your service provider straight away. They will explain your options, which may include:
an extension to pay

paying in instalments

applying for a utility rebate or voucher
Alternatively, if you've an unexpected bill, WINZ may be able to help you, even if you're working. They have specific support in place for living expenses, i.e: you have an urgent power, gas or water bill to pay or you need help with heating costs, or you've had to pay for an essential cost, which means you don't have enough money to pay for food. Check their site for a full breakdown of what you might qualify for.
Rent
Check if you're eligible for an Accommodation Supplement, which is a weekly payment from the government that helps people with their rent, board or the cost of owning a home. The exact amount you'll get on the Accommodation Supplement will depend on your income, assets, accommodation costs, your family circumstances and where you live.
Another option is to talk to your landlord and/or real estate agent to explain your circumstances and ask for special consideration and what you may be able to do while you're not working.
Mortgage
If you're facing mortgage stress due to COVID-19, there is help out there from NZ banks in the form of Mortgage Holidays, when repayments can be put on hold. The government has worked with retail banks to offer the Mortgage Repayment Holiday scheme, allowing people affected by COVID-19 to defer repayments on their residential mortgages for up to six months. The exact details of the scheme have been covered in our stories, COVID-19 Mortgage Holidays: What Banks are Doing to Help Customers and The True Cost of Taking a Mortgage Holiday. 
It's important to know that interest on these loans will still increase, and deferred interest will be added to the principal amount of the loan. Banks will assess the suitability for each customer who is asking for a deferral, and they'll have different approaches to how they manage the process for customers to opt into a mortgage deferral.

Can I access my KiwiSaver in financial hardship?
In times of difficulty, it's often an instinctive reaction to grab at the first lifeline you see, understandably. However, if you are thinking of applying for a KiwiSaver Hardship Withdrawal, there are some key points to consider.
If you're planning to withdraw money due to financial hardship, you'll need to show the government evidence that you're in genuine financial plight. This is based on a number of set scenarios, including, according to KiwiSaver.govt.nz, if you're:
Unable to meet minimum living expenses

Unable to meet mortgage repayments on the home you live in, resulting in your mortgage provider enforcing the mortgage on your property
Ultimately, making a KiwiSaver Hardship Withdrawal is a personal decision, suited to your own individual needs. Canstar breaks down the ins and outs of making a decision like this in our story, Don't Rush Into Making A KiwiSaver Hardship Withdrawal Before Exploring All Your Options.
If you're thinking about exploring the different funds, fees and providers on the market with KiwiSaver, Canstar has a free comparison tool that can help.
Compare KiwiSaver providers for free with Canstar!
Enjoy reading this article?
You can like us on Facebook and get social, or sign up to receive more news like this straight to your inbox.
By subscribing you agree to the Canstar Privacy Policy