If you're facing an uncertain financial future due to COVID-19, there is help out there from the big banks in the form of Mortgage Holidays, when repayments can be put on hold. Canstar explores what this means for customers facing mortgage stress.
Good health and wellbeing – two key essentials that are being challenged by the threat of COVID-19. But the preventative measures we're currently living under to ensure we remain virus free are not only affecting everybody physically, they are also biting deep into the economy and personal finances.
Fortunately, the government's $12bn relief package does provide some relief, with a wage subsidy scheme, redundancy support, and wider measures to support NZ businesses.
In addition, the government has also worked with retail banks to offer a Mortgage Repayment Holiday scheme, allowing all people with residential mortgages affected by COVID-19 to defer repayments for up to six months.
While this will undoubtedly provide assistance for those facing difficulty servicing their loans, there are some key points to remember:
COVID-19 Mortgage Repayment Holiday key points:
The help is available to those with loans secured against residential property, including owner-occupiers, investors and businesses
During the holiday period, interest on the loan will still accrue and be added onto your loan amount
Banks are asking customers not to phone, but to apply for the holiday scheme online via their websites
Here are the most up-to-date details (as of 30/3/2020) from the main NZ banks: the ANZ, ASB, BNZ, Kiwibank and Westpac:
What the banks are offering:

The ANZ is taking on-line requests for call-backs on its holiday scheme, and is promising to get back to customers within two working days. It is also offering:
Advice on loan restructuring
Waving its Low Equity Premium if you've gone unconditional on a home with the intention of using your KiwiSaver, but have seen your KiwiSaver account reduce due to the share-market slump and your loan to value ratio has moved over 80%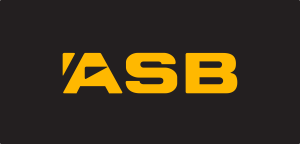 You can apply for assistance through the ASB's FastNet Classic internet banking. The ASB is also offering:
If your income has been impacted by COVID-19:
Interest only repayments on home loans for up to six months
Mortgage repayment deferral for up to 6 months (interest will still be added to the loan, meaning your loan balance will increase)
If you have been impacted by any other COVID-19 related reason:
Interest only repayments on home loans for up to three months
Mortgage repayment deferral for up to three months (interest will still be added to the loan, meaning your loan balance will increase)
Plus:
Access to $5,000 in emergency funds for home loan customers at concessional interest rates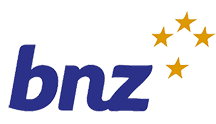 The BNZ says: "If your financial situation has been affected by COVID-19, you could be eligible for a  home loan repayment deferral for up to six months, or interest only payments for up to 12 months."
You can apply online via their website.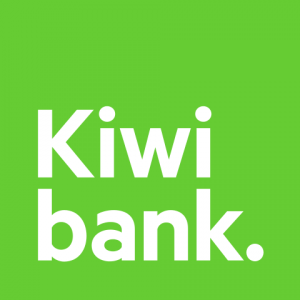 As with the other banks, the way to get help from Kiwibank is via a form on their website. They add that due to the high number of requests they're processing that you need to be patient, but they will be in touch as soon as possible.
As well as the repayment holiday, other relief options they offer include:
Extending your home loan over a longer period. Although this will reduce your regular payments, it will increase the overall cost of your loan
Interest-only home loan payments

At time of writing, Westpac were able to offer six-month repayment deferrals, but was still in the process of setting up its online applications process, and was requesting people not to call them unless a payment was imminent (within five days). But they are
However, it's telling that on their website they advise: "Having your payments deferred will result in interest accruing on your loan. For that reason, we do not recommend a deferral if you are able to continue making payments."
And this is the key point when considering a mortgage holiday.
The implications of a mortgage holiday:
Of course, if you are facing serious financial stress, a mortgage holiday could provide the opportunity for you to get back on your feet and not lose your home. But it's not something to take lightly. During your holiday period your loan will still accrue interest, which in turn will then compound, so after the loan period has finished you'll face a larger sum to pay off.
This will result in either bigger regular loan repayments than before your deferral period, or if you organise with your lender to keep your repayments the same as before, an extension of your loan term.
If you are facing financial hardship due to COVID-19, perhaps the only consolation is that the virus has pushed interest rates to record lows. Last month the Reserve Bank of New Zealand made an emergency cut to the official cash rate, slashing it to a record low of 0.25% for at least 12 months, meaning there are some great deals out there.
If you'd like more information on switching your mortgage for a lower rate, check out our story Before Breaking a Mortgage for a Lower Rate, It's Worth Counting the Costs, and to compare the latest market rates, click on the button below.
Compare home loan rates for free with Canstar!
Sign up to receive more insights like this straight to your inbox.
By subscribing you agree to the Canstar Privacy Policy