Making a KiwiSaver Hardship Withdrawal is a decision that has big financial implications. As there is other assistance available for those suffering financially due to COVID-19, it pays to carefully weigh up all your options.
As COVID-19 continues its relentless spread around the world, it's leaving financial devastation in its wake. So far here in New Zealand, thankfully, we've escaped the worst of its toll on human health, though few have been untouched by the effect that it's having on our economy. Livelihoods have been ruined and people and businesses are struggling.
Understandably, in times of difficulty, it's often an instinctive reaction to grab at the first lifeline you see. However, if you are thinking of applying for a KiwiSaver Hardship Withdrawal, there are some key points to consider.
KiwiSaver Hardship Withdrawal: a final option
According to the most recent KiwiSaver report, withdrawals for financial hardship totalled $107.9m in 2019, up 7% from the year before. And those number are sure to rise even further in 2020. As a result, in recent weeks, there has been calls to make the process for making a KiwiSaver Hardship Withdrawal easier.
Currently, it's a pretty complicated process, and applications are pretty much impossible to process during lockdown conditions, as there are various documents that need to be signed and witnessed.
As explained in our story Strict Evidence Requirements for KiwiSaver Hardship Withdrawals, if you're planning to withdraw money due to financial hardship, you'll need to show the government evidence that you're in genuine financial plight. This is based on a number of set scenarios, including, according to KiwiSaver.govt.nz, if you're:
Unable to meet minimum living expenses
Unable to meet mortgage repayments on the home you live in, resulting in your mortgage provider enforcing the mortgage on your property
The reason for such stringent requirements is that the KiwiSaver scheme is primarily intended to give New Zealanders an income during retirement and, more recently, to provide a stepping stone into a first home.
The ability to withdraw funds due to hardship was always intended to only be permitted as a last resort. This is a message that the Financial Markets Authority and the government-funded financial literacy website Sorted have stressed in recent weeks.
Both have urged Kiwis to consider every other alternative rather than withdraw their retirement savings, as any withdrawal now will have a "significant impact" on future savings, and that other easily accessible financial solutions are available.
Not only will you be left with less in your KiwiSaver account, given the huge stock market drops over the past couple of months, you are likely to be cashing out your investments at a low point, setting in stone any recent losses.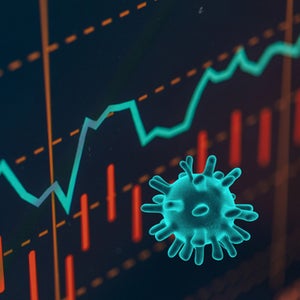 Explore other alternatives
As we outlined in our story COVID-19: What if I Can't Work Anymore? Support on Offer for Working Kiwis there is other substantial financial help on offer, including:
Wage subsidies
Leave support
Redundancy support
It also pays to talk to the experts. The banks are currently working hard with those unduly affected by COVID-19, so you could speak to your lender about restructuring your debt, perhaps with smaller repayments over a longer time period.
Consider, debt consolidation, too, which is a simple way to combine outgoings into one easy-to-manage payment, and given the current low interest rate environment you could also save money.
Ultimately, making a KiwiSaver Hardship Withdrawal is a personal decision, suited to your own individual needs. Yes, it will have long-term ramifications but if, in the short term, it's your only option, at least if you've done your homework and considered all the options, you can be confident that you've made the right financial decision.
With KiwiSaver returns in the spotlight, if you're thinking about exploring the different funds, fees and providers on the market, Canstar has a free comparison tool that can help.
Compare KiwiSaver providers for free with Canstar!
Sign up to receive more insights like this straight to your inbox.
By subscribing you agree to the Canstar Privacy Policy