The coronavirus outbreak has changed the way we work, live and how we save and spend money – it's a lot to think about. But as we're stuck at home, thanks to lockdown, we can use the extra free time productively, to improve our future finances. Here are our tips…
There's no doubt COVID-19 has hit plenty of Kiwi families hard. Some have lost their jobs, been made redundant or are unsure about the stability of their jobs in the near future. Most of us are at home right now, social distancing, hoping to squash the spread of bug. This can be tough, but you can take advantage of the downtime to do things that may help to improve your financial knowledge, or save some money.
1. Get your financial affairs in order

Consider using your lockdown time to get things in order. Set up an important information file, one that includes details such as information about bank accounts, any insurance you hold and where wills are stored. On the subject of wills – if you don't have one, it's a good idea to start thinking about getting one organised. Consider making a budget for your household, too. A bit of advance planning can pay off big time. Take a look at your current spending and create a budget. The more detail you have in your budget, the more accurate it will be, so print out approximately three months' worth of bank statements, or download them electronically and start there. If you want more details, check out our story How to Write a Budget. 
2. Make a plan to feel prepared
Having a money plan in place is key, especially during an emergency. Financial stresses can be overwhelming, so having a plan can help you stay calm and in control. You can start making a financial plan by:
Working through a scenario for a reduced income.

Make a budget, and look at your incoming and outgoing expenses

Prioritising where your money needs to go; give each dollar a purpose

Setting money aside, even small amounts, to use as a safety net if needed

Focusing on your immediate needs and cutting back on unnecessary expenditure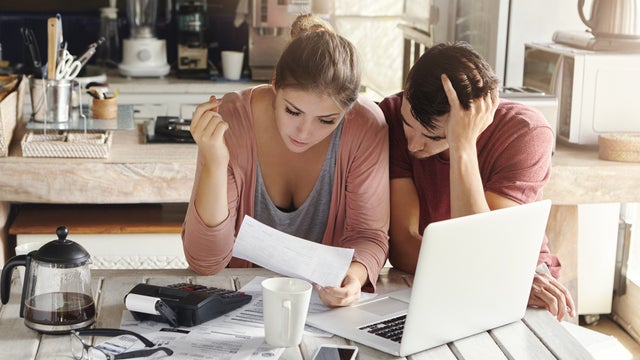 3. Take an online course
Is there something you've always wanted to learn but have put it off? See if you can find an online course that you can complete that will teach you new skills, like a language or a design course. You may be able to use your newly acquired knowledge to start a side hustle, or maybe it will help you score a new job or pay rise when things get back to normal. Even if it doesn't make you any extra money, self-improvement is always valuable and keeps your mind active while you're at home.
4. Declutter your house
Another way to make the most of extra free time is to get Marie Kondo on your cupboards and drawers and find things that you no longer want or need or spark joy. Pick one room and start there, so you don't get overwhelmed. It might be clothes, books, homewares or even furniture. Consider selling your unwanted items to make some extra cash. A garage sale is out of the question right now, so stash items neatly to sell later, either from your home or online.
5. Research before taking on more debt
If you're in need of a loan, it's important to avoid gravitating towards the easiest money available to you, like a short-term payday loan or a Kiwisaver hardship withdrawal. Think about other options that might help in your situation, like applying for government support, a mortgage holiday, or consolidating your debt at a lower interest rate. Debt consolidation can help you manage your loans more efficiently, and you might be able to secure a more favourable interest rate. You can read more about whether it might be a good option for you in our story: Should You Get a Personal Loan for Debt Consolidation?
Compare personal loans with Canstar
6. Talk to lenders as soon as possible 
If you're struggling to repay loans, or think it's about to be on the cards, the earlier you talk to your lender/bank the better. The sooner you get in touch, the better position they'll be in to help you deal with your financial stress. The government has also worked with retail banks to offer a Mortgage Repayment Holiday scheme, allowing all people with residential mortgages affected by COVID-19 to defer repayments for up to six months. So, get in touch with your bank if that sounds like something that could help you. 
7. Avoid emotion-based decisions 
Poor financial choices often come as a result of emotionally charged situations. Make sure you do your research thoroughly and get the help you need before you make any major decisions around your finances. Take the time to gather information and advice before you make a plan.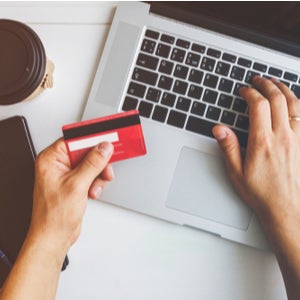 8. Start cooking more
If being time poor has been your reason for not cooking very much, this is your opportunity. Try some new recipes online, experiment with your own ideas, and consider meal-prepping to ease the stress of deciding what to cook during the week. There's plenty of ways you can save money in the kitchen, see our story on 15 Ways to Cut Food Waste and Save. 
9. Utilise financial help that's out there
These are stressful times, but you are not alone. There is free help available in New Zealand. Moneytalks is a free financial helpline for advice and support from trained financial mentors, supported by the government. There's also the Sorted website, a government-funded independent online money management guide. It's full of information to help you manage your personal finances throughout life.
Don't forget about government support. Along with benefit increases, there are wage subsidies available for employers, leave payments for those having to stop work to self-isolate, emergency payments for essentials, such as food and accommodation, as well as stress counselling. Details of all of this support can be found on Work and Income's website.
10. Shop around to make sure you're getting the best deals
You could spend some time shopping around to make sure you have the best deals on all your regular expenses. This includes home loans, credit cards, car insurance, electricity, and broadband, etc. Make a list of all your regular bills, look at how much you're paying and what you are getting for that money. It's important to remember that cheapest is not necessarily the best. If you do find a better deal, though, it's always worth chatting to your existing provider, too, as they may be able to match any better price, which could save you the hassle of switching.
Sign up to receive more insights like this straight to your inbox.
By subscribing you agree to the Canstar Privacy Policy