Co-author Olivia Fairhurst 
Understanding different types of home loans can get confusing, especially if you're a first home buyer. There are many aspects to consider before choosing a home loan – but first, let's take a step back and answer a basic question: What is a floating rate home loan? 
What is a floating rate home loan?
At its core, a floating rate home loan is a home loan with an interest rate that can fluctuate at any time. Changes in the interest rate are often influenced by the Official Cash Rate (OCR) set by the Reserve Bank of New Zealand (RBNZ). However, this isn't always the case – interest rates are ultimately determined by your financial institution's business decisions. 
In general, floating rate home loans are far more instantly responsive to changes in the OCR than fixed-rate loans are. Generally, when the OCR falls, you can expect the interest rate on your floating rate home loan to fall soon afterwards; when the OCR increases, you can expect an increase in the interest rate on your home loan almost straight away.
Fixed-rate home loans, on the other hand, have theoretically already priced short-term predicted rises and falls in the OCR into their fixed interest rate, so should not be as quickly responsive to RBNZ cash rate decisions.
In terms of your home loan repayments, a floating rate loan means that the monthly loan payments will change to match any change in the interest rate applied. 
What difference could a fluctuating interest rate make to your home loan? Play around with our home loan repayments calculator to find out.
Compare home loans with Canstar
Pros of floating rate home loans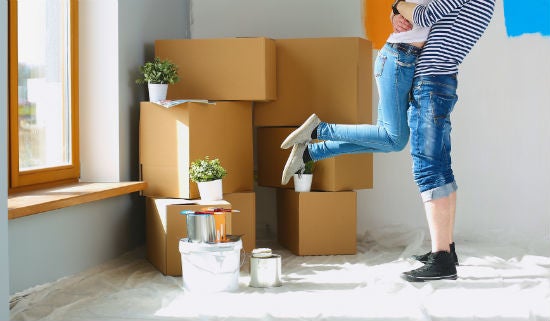 The main advantage of a floating rate loan is flexibility. While you must meet your minimum monthly repayment, you can usually pay more if you want to. This means you can pay off your home loan faster, if you wish.


Unlike fixed rate home loans, if rates go down, you will pay less in interest on your home loan.

If you decide to switch home loans to a more attractive rate, or sell your property and move, there is no break fee. This is because you're not locked into a home loan, like you would be if you took out a fixed term home loan.

You have the ability to use your floating rate home loan for debt consolidation. This may be a better option as floating home loans usually have a lower rate than personal loans.
Cons of floating rate home loans
Your minimum repayment amount may rise or fall at any time, so if you are on a tight budget, this could be a problem for you. Likewise, if you aren't too good at handling your finances, this means it may be more difficult to structure your repayments.

In today's low rate environment – fixed home loans tend to be lower than floating rate home loans.

If rates increase, you will have to pay more in interest.

If rates increase across both fixed and floating rate home loans, you may not be able to capitalise on the opportunity by locking in the lower fixed rate in time.  
Is a floating rate home loan right for me?
Like with any financial product, a floating rate home loan isn't suited to every person's financial situation. However, a floating rate home loan is the flexible option when it comes to home loans. If you frequently receive lump sum payments, you may be better off with this type, so you can pay off your mortgage faster. And, if you're planning on owning your house short term only, then you should opt for a floating rate home loan where there are no break fees involved. 
On the other hand, the floating option may result in financial difficulties if you rely on a strict budget to manage your finances. Fixed home loan interest rates have historically been lower than floating home loan interest rates, so unless you can benefit from the flexibility of the loan, it pays to opt for the fixed loan option. 
To help you find the right mortgage, Canstar compares lenders and interest rates. In the table below, you can see a snapshot of the current floating rate home loans available in the market plus their LVRs, sorted by current rate (lowest to highest). Please note that this table is generated based on a $350,000 loan in Auckland for a first home buyer. If you're interested in comparing for other regions, or loan amounts, check out the links and button below.
For our five-star home loan awards click here, or to compare rates hit the button:
Compare home loan rates for free with Canstar!
Enjoy reading this article?
You can like us on Facebook and get social, or sign up to receive more news like this straight to your inbox.
By subscribing you agree to the Canstar Privacy Policy