Has the latest season of the Block NZ got you all fired up to pick up a paintbrush and tools?
Whether you have bought a do-up and need to do a whole house overhaul, or just want to freshen up your home, a little bit of paint and hard work can go a long way. But, just like buying a house, DIY can be expensive. And, just like buying a house, there are often bumps in the road along the way.
You might remember me from such heart outpourings as, "What I learned as a first home buyer", or "confessions of a coffee-loving first home buyer".
Now it's time to take a look at what to consider when tackling DIY project, as well as some options on how to pay for it.
Canstar takes a look at what to consider when tackling DIY projects.
It will probably cost more than you think – work some leeway into your budget
So, you have found the perfect shade of "greige" and grab 4 litres to paint multiple rooms. Hmmm, let's see how this goes. In short, that is not even close to being enough. And, you'll probably need way more paint than you first thought you did. But when the colour of your walls evokes a feeling of someone possibly chain smoking indoors – pretty sure "chain smoker" is not the actual name of the paint, then you can get pretty eager to paint. But before you go in too quickly, some advice. First paint tip: Make sure you buy the testpots first, so you can give the colour a test run. It's amazing how colour can have an impact on things like the perception of size of a room and even the – sounds cheesy – mood of the room. Oh, and important second tip: Make sure you have a look at the test pot colour on the wall in different lights. You'd be amazed at how many different whites there are alone – and how different they look at midday, compared with the late evening. Take the time to find a good fit, before you splash out on the mega tub.
Learn to walk before you run
Unless you have trade experience, it's highly likely you'll be figuring out things along the way. Try taking it a room at a time, or breaking the DIY into different tasks. For example, you might decide you want to change all the light shades one month, and the curtains the next. This  gives you a chance to make sure your style is cohesive across the house, as well as to spread out the costs.
Figure out how you are going to pay for renovations
There is a common saying in real estate that bathrooms and kitchens sell houses. So you could add some real value to your property by tackling projects in these rooms. That's all well in good, but these are also very expensive rooms to renovate, because they will often involve electrical and plumbing work (unless you are just doing cosmetic changes).
Canstar has written an earlier piece on how to pay for renovations.
If you'd like to satisfy your finance tips fix – as well as your renovation tips – Canstar has just the ticket. Follow the link below to get on board.
Want more finance tips?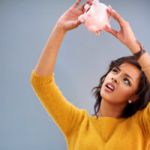 Sign up to receive free news and guides, straight to your inbox.
By subscribing you agree to the Canstar Privacy Policy