If you've ever purchased car insurance, you've probably considered switching providers at some point. But maybe you've not gone through with it because you've assumed it would be too tricky. But don't worry, it doesn't have to be! Canstar's here to steer you through your options.
Should I switch insurers?
Switching insurance companies can be tempting. There are many reasons why people switch insurers. It can be due to a change in circumstance or poor customer service. Most often, it's to chase better value for money. And with so many great deals out there, it's relatively easy to find a policy that will suit your needs and budget. 
But having said this, it's important to keep in mind that just because an insurer is promoting a great deal or online discount, it doesn't automatically follow that the policy offers the best value for money for your requirements. It's always important to consider the quality of the coverage your premiums are buying.
When is the best time to swap car insurance policies?
There are plenty of different occasions when it's opportune to switch your car insurance policy. They include:
When your policy comes up for renewal

If you change cars (be it a new car or second-hand)

The way you use your car changes (e.g, maybe you start biking to work)

When you move house

If the person driving your car with you changes, or the amount of time you spend driving alters (maybe you're teaching a teen to drive, or you have a longer commute to work)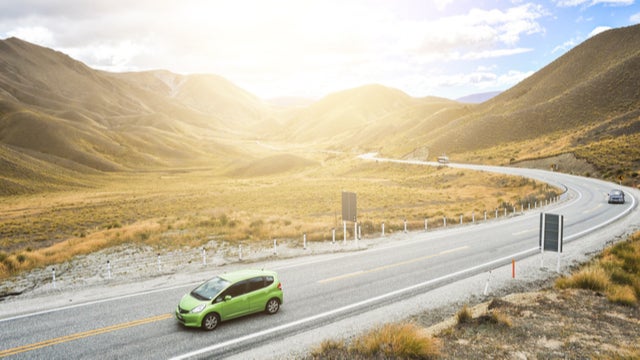 In addition, some of the factors that affect your car insurance premiums include:
Your age

The type of car you drive

Where you store your car

Your personal driving record
All of the above factors can have an effect on your premium. And if any of them change dramatically, it can be a perfect time to review your policy and potentially switch.
How do I switch car insurance policies?
If you've decided that you want to switch your car insurer, make sure you follow a careful process to ensure that you don't accidentally leave yourself without cover.
Hunt for a new policy
The first step is to compare car insurance online to find a new policy that's right for you. Start by looking at Canstar's ratings and awards, the grid below shows the 5-Star winners in the 30- to 49-year-old driver profile from our 2021 car insurance awards and ratings. Then go online to research individual quotes and policies. Ensure you examine your current policy and the new policy side-by-side and work out how much you can save.
See here for our ratings methodology. The table above is an abridged version of our research. For the full results of our 2021 Car Insurance Ratings and Award, click here.

---
Whether you're trying to reduce the cost of your car insurance premiums, or find better-quality cover, make sure you carefully compare the cover in any new policy against your existing policy. Check the sum insured, all inclusions and any exclusions. If you're not sure of anything, just give the insurer a ring.
Some details you'll want to compare:
Your choice of excess: how much variety do they offer in your choice of excess? This is the sum you'll pay if you ever have to make a claim, so make sure they offer an amount you're comfortable with.
The premium: this is the most significant feature people compare in a car insurance policy. It's the amount you pay your insurance company on a regular basis, usually once a month, in exchange for cover. Your premium is generally based on details about you, the type of car you own and the coverages you select.
Optional extras: it's worth looking at the optional extras offered by the policy. Sometimes you can save money by opting for a lower cost policy then just adding on the extras you want covered. For example, some policies will offer a hire car for a certain period of time if yours is stolen and not recovered.
Extra perks: with a comprehensive car insurance policy, there are other perks to consider, e.g. does the policy offer roadside assistance?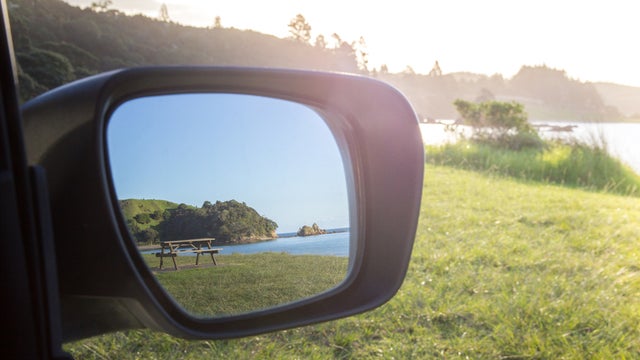 Do I have to wait until my renewal date to switch policies?
No, you can always cancel your policy. You don't have to wait until the renewal date. Even if you have paid your annual premium in full upfront, you can still switch insurers or cancel your policy. However, be aware that, depending on your provider, you might have to pay a cancellation fee.
Having said that…
A lot of people like to switch towards, or at the end of their term. This is because you can time it to take advantage of any discounts from your new company and to minimise any fees from your old one.
If you want to switch car insurance mid-policy, check for any cancellation fees and similar conditions in your old policy. Always read the Product Disclosure Statement (PDS) when reviewing policies. Make sure you have accepted and paid for your new car insurance policy – and have the letter/email of confirmation from the insurer – before you cancel your old policy. An accident can happen in a split second, and one could leave you out of pocket if you have no cover.
Cancel your old policy and get it in writing
It's important to inform your previous insurer in writing that you are cancelling your original policy. And ensure that you receive written confirmation in return that the policy is cancelled. If you simply stop paying the premiums it could impact your credit rating.
While a new policy will take effect on a start date designated by the insurer, ideally you should aim for you old and new policies to end and begin on the same day.
Compare car insurance providers for free with Canstar!
Enjoy reading this article?
You can like us on Facebook and get social, or sign up to receive more news like this straight to your inbox.
By subscribing you agree to the Canstar Privacy Policy