Where are Auckland's worst areas for car crime, and what cars do thieves target? Canstar reveals the suburbs and makes of cars most targeted by criminals.
Car crime is a hot news topic at the moment. However, the number of cars stolen for ram raids is minuscule when compared to broader car crime.
Unfortunately, it's a sinking feeling that too many Aucklanders experience. You return to your car to find a door open or a window smashed, the glove compartment ransacked and your possessions gone.
Or, worse still, your car isn't where you left it. You look around, questioning yourself: "Did I park it elsewhere?" Before the reality hits. You are the victim of car crime.
Fortunately, few car crimes lead to physical harm. But they are a major, often expensive, hassle. Cars and possessions have to be replaced. Or you have to cover the cost of your excess to fix broken windows or locks.
In the Auckland region, over the past year (April 2021 to March 2022), the latest police figures reveal there were just over 3500 reported car crimes across the region. Although Saturdays were the days that recorded the highest number of car crimes, and Sundays the lowest, incidents were spread out pretty evenly day-to-day over the weeks: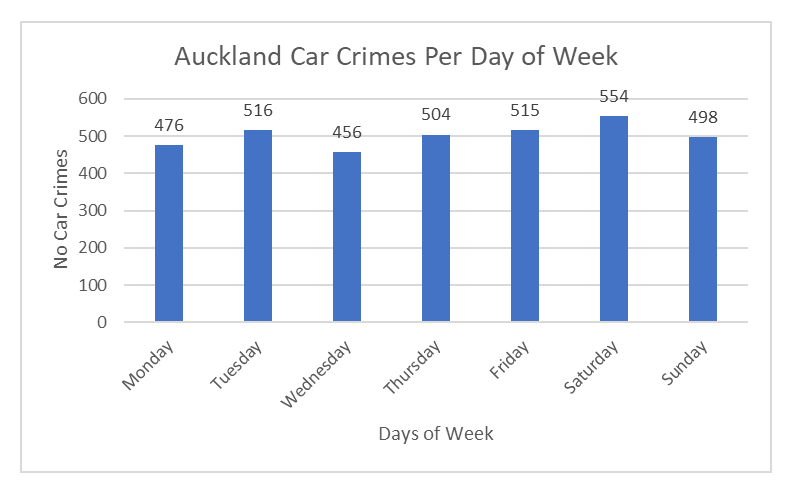 But while the crimes were spread evenly over the weeks, the locations of the car crimes were far more concentrated, centered around busy residential and commercial centres.
Auckland's worst suburbs for car crime
Coming in at No.1 on the list of the worst places to park your car in the City of Sails is downtown Auckland, averaging three car-related crimes per day.
| | |
| --- | --- |
| Location | No. Thefts |
| Downtown Auckland | 1105 |
| Papatoetoe | 231 |
| Maungawhau (Mt Eden) | 376 |
| Onehunga | 225 |
| Takanini | 197 |
| Epsom | 181 |
| Balmoral | 169 |
| Mangere | 167 |
| Donegal Park + Ormiston | 159 |
| Hillsborough | 142 |
| Mount Wellington | 136 |
| Parnell | 136 |
| Newmarket | 128 |
| Sandringham | 128 |
| Albany | 122 |
| Manukau | 118 |
| LynnMall | 103 |
Auckland's central car crime strip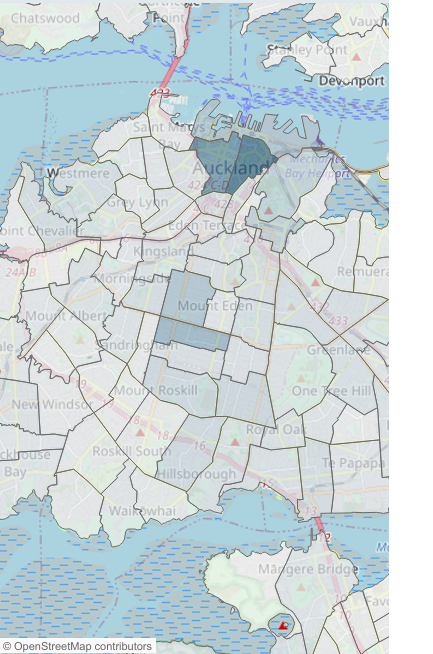 However, the whole strip from the waterfront in the city, down to Hillsborough and Onehunga in the south are popular locations for criminals to strike.
As you can see from this shaded map, the areas around Mount Eden, One Tree Hill and Cornwall Park are also crime hotspots. Visitors park, leave for a gentle stroll around the picturesque landmarks, only to return to find thieves have broken into their cars.
Unfortunately, parked cars attract criminals – a fact borne out by other crime locations on our list.
Areas such as Onehunga, Sandringham and LynnMall are favourite destinations for shoppers. While Parnell and Newmarket are close to popular leisure spots, yet more shops, plus busy hospital parking areas.
However, industrial areas and residential suburbs are also targets, and our list of top car crime areas includes Albany in the north of the city, down to Manukau, Takanini, Papatoetoe and the Donegal Park and Ormiston suburbs in the south.
How to deter car thieves
Of course, if you're a criminal looking to break into cars, you are going to target places where there are lots of unattended automobiles, and where your presence isn't going to attract too much attention: think busy car parks. But while the average motorist can't avoid parking in such places, there are steps you can take to avoid becoming a victim of car crime:
Always ensure your car is locked
Try to park in a busy area, with surveillance cameras if possible
Park in a secure garage overnight, instead of on the street
Don't leave valuables in your car
Don't leave worthless items in your car that could attract thieves – for example, an empty bag or briefcase
Your choice of car, too, can play an important part in whether it's targeted by thieves.
---
Compare Outstanding Value Car Insurance with Canstar
Looking for great value car insurance for you and your family? Each year, we release our car insurance awards, including winners for Insurer of the Year, Outstanding Value, and Most Satisfied Customers. As part of our award results, we also publish our Outstanding Value Star Ratings, covering car insurance for different age groups. Below are our top-rated providers in the drivers aged 30-49 category. Click here to view our complete car insurance Star Ratings for all age groups.
Comprehensive Cover: Drivers 30-49:
See here for our ratings methodology. The table above is an abridged version of our research. For the full results of our latest Car Insurance Ratings and Award, click here.
---
Cars most targeted by thieves
Over the last six months (to 18/05/22), there were close to 600 cars, motorbikes, trucks, trailers and utes stolen in Auckland:
| | |
| --- | --- |
| No. Thefts | Type of vehicle |
| 106 | Station Wagons |
| 99 | Hatchbacks |
| 97 | Motorbikes |
| 97 | Saloons |
| 59 | Mopeds |
| 48 | Trailers |
| 34 | Light Vans |
| 23 | Utes |
| 21 | Boat Trailers |
| 9 | Sports Cars |
Of those, the top ten makes of cars stolen were:
Toyota (92 stolen)
Nissan (61 stolen)
Mazda (31 stolen)
Honda (23 stolen)
Subaru (20 stolen)
BMW (17 stolen) / Mitsubishi (17 stolen)
Volkswagen (11 stolen)
Ford (8 stolen)
Suzuki (6 stolen)
Holden (7 stolen)
And the top ten makes and models targeted by thieves were:
Nissan Tiida (18 stolen)
Toyota Aqua (15 stolen)
Toyota Vitz (13 stolen)
Mazda Demio (11 stolen)
Toyota Mark X (9 stolen)
Honda Accord (8 stolen)
Subaru Impreza (8 stolen)
Subaru Legacy (8 stolen)
Nissan Bluebird (7 stolen)
VW Golf (7 stolen)
However, one thing links all the car thefts: the age of the cars taken. Pretty much all of them (83%) were pre-2010 models, 10% were 2010-2015 models and only a handful (7%) were recent 2018+ models.
What this says about the nature of car crime is that new cars with sophisticated security systems are a lot harder to steal, and therefore less of a target for young joyriders.
---
About the author of this page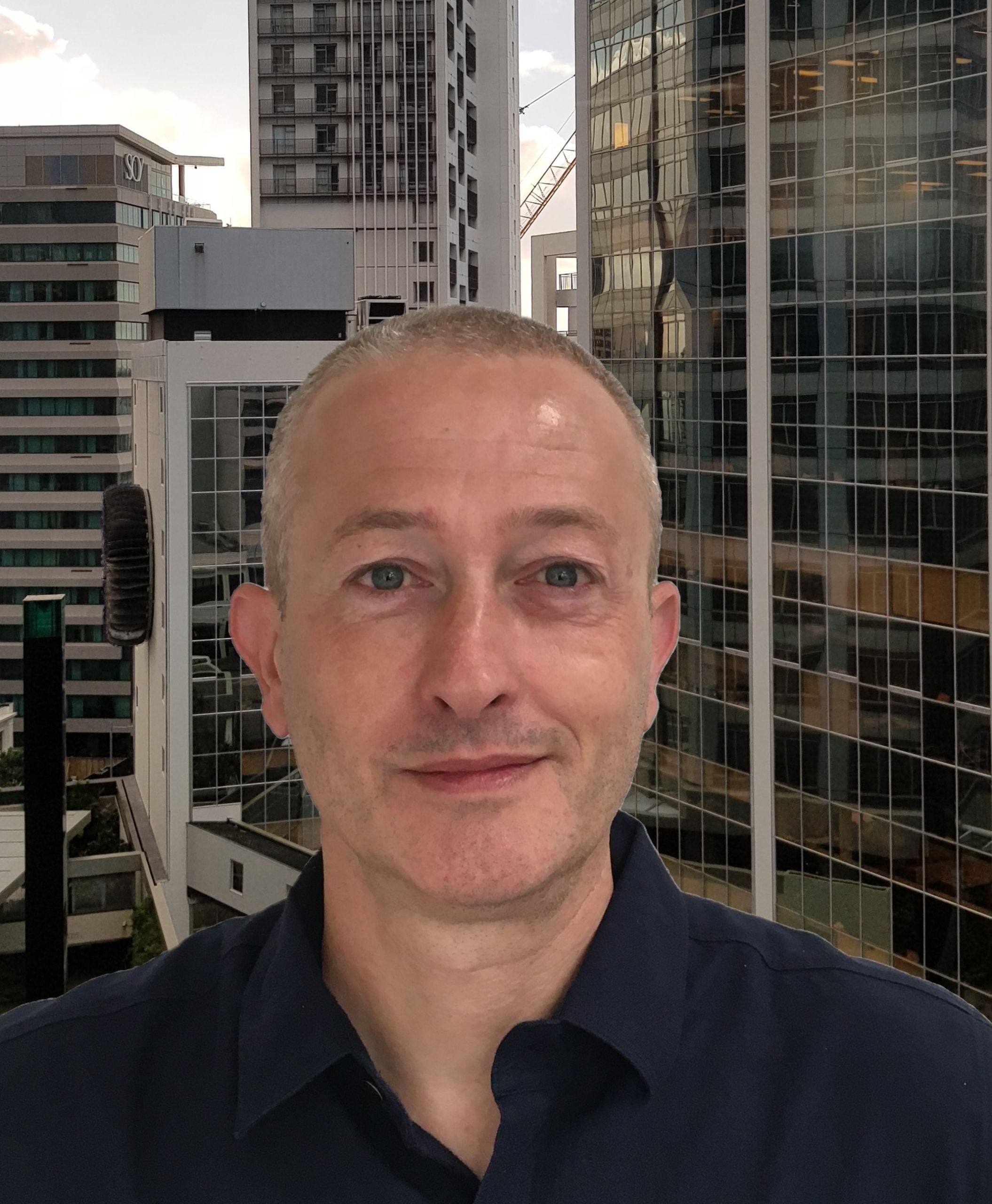 This report was written by Canstar's Editor, Bruce Pitchers. Bruce began his career writing about pop culture, and spent a decade in sports journalism. More recently, he's applied his editing and writing skills to the world of finance and property. Prior to Canstar, he worked as a freelancer, including for The Australian Financial Review, the NZ Financial Markets Authority, and for real estate companies on both sides of the Tasman.
---
Enjoy reading this article?
Sign up to receive more news like this straight to your inbox.
By subscribing you agree to the Canstar Privacy Policy