Ring in a more prosperous and happy New Year with our list of the top ten articles of 2019, as clicked on by Canstar Gold readers.
As we bid farewell to 2019 and welcome in a new year and decade, this holiday season is a chance to reflect not only on the opportunities that await in 2020, but to look back on the 12 months that have just passed. Here at Canstar, that means crunching the numbers on the year's highlights to discover our top stories: those featured on our website that pushed your buttons and had you clicking onto ours!
So, with an obligatory drumroll, let us present the Top Ten stories posted to Canstar Gold in 2019:
At the beginning of 2019, the Reserve Bank of New Zealand loosened its loan-to-value ratio (LVR) rules, allowing lenders to issue a maximum of 20% (up from 15%) of new home loans to owner occupiers with a deposit of less than 20%. Over the year, this helped a lot more people secure a mortgage and boosted lending to first-home buyers (FHBs). According to the latest Reserve Bank statistics, FHB lending remains at a two-year high, representing over 18% of all mortgages and up 21% on last November's figures. No surprise, then, that LVRs feature in our top story of 2019.
Kiwis love to travel, and as summer fades we start thinking about where we're going to escape to over the long, cold NZ winter. But while destinations, flight details and accommodation are top concerns, you need also consider how to pay your way. Should you travel with cash, a travel card, traveller's cheques or a debit or credit card? This article examines the options for overseas spending.

3 KiwiSaver first home buyers withdrawal: 12 useful steps
Over the past couple of years, as interest rates have dropped and house-price inflation has cooled, FHBs have returned to the market in strength. The most recent update from CoreLogic reports that FHBs continue to represent a quarter of the market, while in its latest KiwiSaver report, the Financial Markets Authority recorded a 32% increase in the number of first-home withdrawals. Figures like that are reflected by the popularity of this story about KiwiSaver and FHBs.
Compare KiwiSaver providers and funds with Canstar
How much are you really worth to your employer? If you want to get a bit technical, you can apply the marginal productivity theory of income distribution. This states that you're paid in line with what your activities add to the economy. For a more user-friendly guide to fair pay, many Canstar readers found it a lot easier to click onto our list of salary checkers.
In your freewheeling 20s, middle age is a point way off in the future. Then, before you know it, the future has become your present. Although our article was a hit with those in their roaring forties, the financial advice it offers is relevant for any wage earner, from millennial to boomer!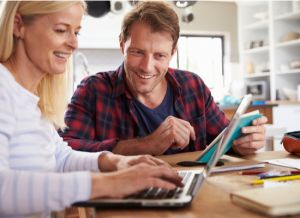 Entire industries (and plenty of film franchises) are built around nuptials, and the bigger and fatter they are, the more they're going to cost. Understandably, couples don't want to skimp on what should be the happiest day of their lives. Understandably, our guide to cutting corners without appearing to be a cheapskate made it into our top ten.
Under the First Home Grant, the amount you can get for buying land and building your own home is double the sum available for the purchase of an existing home. And in the 12 months to the end of last October, building consents for new stand-alone homes (rather than apartments or town houses) was up 5.4% to over 22,000, making up 60% of all new homes. But while the appeal of building a new home is strong, it does come with hidden costs, which we reveal in our story.

Since its introduction in 2007, KiwiSaver has grown to be a colossus. There are now over 2.9m members with $57b of funds under management. However, the rules and regulations change every year, and all members should be aware of how it affects them. So if you've not read our story already, click here!
Buy now and pay later… but if you don't pay, late fees will follow, and they could cost you very dearly. Afterpay and its competitors have only been on the high street for a couple of years, but they already have a huge presence. But before you rush to buy, it pays to read the small print and our article.
Our top-ten list of the year rounds out with a classic: How to save money: 30 simple tips. It does what it says on the label!
Compare savings accounts for free with Canstar!