Co-author: TJ Ryan
When your annual KiwiSaver statement arrives, read it! Here's what to look for to check how your retirement investment is performing.
Thanks to KiwiSaver more than 2.64 million New Zealanders are building up retirement savings. Some for the first time ever!
Everyone with a KiwiSaver investment should be keeping an eye on their investment to ensure that it performs well. But according to the latest Financial Markets Authority survey (FMA, May 2016), only 1 in 5 KiwiSaver members read their statement (21%) and another 58% said they only look at it briefly.
8% didn't even recall receiving their annual statement.
Survey respondents said they only care about a few things – their balance or lump sum they are on track to receive when they retire (72%), and the weekly income it will provide and how long it will last for (62%).
There's so much more you need to regularly check in your KiwiSaver fund than that! Here's what to look for to keep an eye in your KiwiSaver statement of account…
Source: Kiwibank NZ
ONE: What type of fund are you invested in?
Too many Kiwis have no idea what type of fund their KiwiSaver pot is invested in. Is it Defensive/Cash, Conservative, Balanced, Growth, or Aggressive … or something else, like a life stages fund? Your annual statement has this information on it.
According to the FMA survey, however, more than one third of KiwiSavers are in a default KiwiSaver scheme (43%). While a default scheme may be appropriate for many of these people you really do need to make sure that you've chosen the KiwiSaver fund that is best suited for your risk profile, age and life situation. That may be the default scheme – or it may not.
The type of fund suitable for you mainly depends on your risk profile – are you content with slow, but hopefully safe and consistent growth? Or are you willing to take on more risk with your retirement money in the hope of higher returns?
Younger savers who are many years from retirement might be more willing to take on higher risk because they have more time to ride out periods of downturn. Conversely, someone who is just about to retire may not want their funds suddenly dropping before they withdraw so they will may opt for something more conservative.
It's easy to switch between funds and it should be free to do so.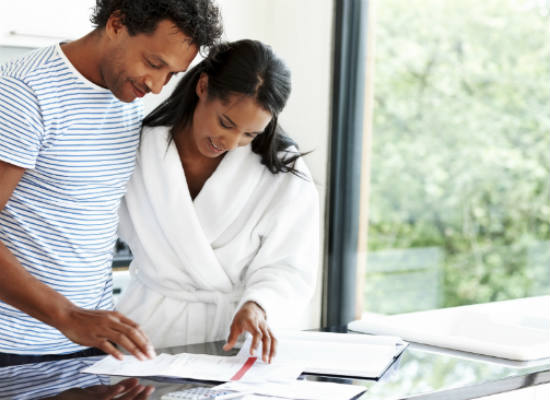 Tips to maximise your KiwiSaver return
TWO: Are your contribution deposits all there?
Just like you check your bank account to see that your pay has gone in, it is vital to check your KiwiSaver statement to see that all of the contributions you expect are listed as credits in your statement. This includes the contributions from your before tax pay (money deducted from your paycheck), extra voluntary contributions you made (money deducted from your bank account or paycheck), and the employer contributions.
Less than half of us are currently checking our statement to see whether the right contributions have arrived, which is not good news. Just 46% of survey respondents told the FMA they check that their own contributions have gone into their statement, and 43% check for the contributions from their employer.
It's easy to check your contributions have gone in, between statements or at statement time:
Log on to My KiwiSaver.
With some KiwiSaver funds, you can even check whether your Kiwisaver balance has gone up with an app on your smart watch or smartphone!
Keep in mind that it takes about 3 months for a KiwiSaver payment to go through Inland Revenue and into your KiwiSaver account (NZ Government).
THREE: Has your money grown?
All regular savers should see their KiwiSaver balance grow by the amount of contributions they and their employer have made, plus the annual member tax credit, less administration fees, less tax paid.
On top of that, there should be some investment growth in terms of returns on your investment. Your fund statement should show all of these figures.
Sadly, 36% of KiwiSavers surveyed said their fund actually lost money in the last year, and more than 1 in 3 reported that another provider achieved better returns. If you're one of them, why not start looking around at the other options.
For more information about performance versus fees, read the rest of our star ratings report.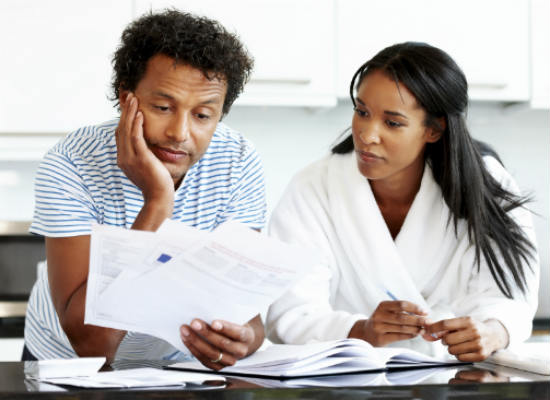 FOUR: What fees have you been charged?
Management fees, administration fees, and other fees eat into the growth of your KiwiSaver. You can find the total percentage of fees charged in the quarterly disclosure statement for each fund you are considering.
Out of the KiwiSaver schemes assessed in our 2016 KiwiSaver star ratings report, CANSTAR has calculated the following minimum, maximum and average annual fees based on an account balance of $11,500 for the different fund types:
Fund Type
Minimum ($)
Average ($)
Maximum ($)
Defensive
55.84
111.14
183.87
Conservative
65.91
120.92
181.58
Balanced
98.78
153.61
236.43
Growth
107.51
169.14
218.26
Aggressive
113.24
167.25
240.03
Source: www.canstar.co.nz. Information collected during periods June/July 2016.

Based on an average balance of $11,500.
46% of FMA survey respondents in 2016 said their fees seem high. If you're one of them, compare the KiwiSaver we assessed in our 2016 star ratings:
FIVE: Are you paying the right tax?
Your statement should have your PIR (Prescribed Investor Rate) tax rate on it. It's worth checking that you are being charged tax at the right rate. See the KiwiSaver government website or the Inland Revenue website to check which rate you should be on as your PIR.
PIR tax rates vary according to a person's income over the past two years. The different tax rates are 10.5%, 17.5%, and 28%. Non-residents have a PIR of 0%.
Of the people who said they don't read their annual statement in the FMA survey, 27% said "It is too complicated" and another 27% said "I'm not interested". But there's a big difference between being taxed at 10.5% and taxed at 28%, so it's vitally important to get interested in the detail of your statement before you retire.
Individual tax residents with a taxable income of $14,000 or less have a PIR as follows if their taxable income plus portfolio investment entity (PIE) income or loss in the previous 2 income years is at certain levels:
$48,000 or less p.a.: PIR is 10.5%
$48,000 to $70,000 p.a.: PIR is 17.5%
More than $70,000 in both of the previous 2 income years: PIR is 28%
Individual tax residents with a taxable income of $14,000 to $48,000 have a PIR as follows if their taxable income plus PIE income or loss in either of the previous 2 income years is at certain levels:
$70,000 or less: PIR is 17.5%
$70,001 or more in both of the previous two income years: PIR is 28%
Individual tax residents with a taxable income of more than $48,000 in both of the previous 2 income years have a PIR of 28%. If they only earn more than $48,000 in 1 of the 2 years so you have two possible PIR tax rates, you should be happy to know that your PIR is the lower of the two.
The PIR also depends on your tax residency status. See the Inland Revenue page on working out your PIR for more information.
Anyone who gets their PIR wrong could be throwing money away by paying too much tax – and this can't be claimed back.
What is the 'prescribed investor rate'?
Could your KiwiSaver fund be doing better?
Related Articles: