How much are you saving for retirement?
One of the country's leading KiwiSaver managers says we should follow Australia's example and invest at least 10% of our salary annually.
There's no doubt that Kiwis have embraced KiwiSaver. Over 3.2 million members have a combined total of over $100bn invested in KiwiSaver schemes. However, are we saving enough? Certainly we're far behind our Aussie cousins when it comes to saving for retirement.
Murray Harris, head of KiwiSaver and Distribution at Milford – the winner of Canstar's KiwiSaver Provider of the Year Award 2023 – thinks working New Zealanders aren't saving as much as they need to, in order to fund a comfortable retirement. Especially as many people are only contributing the minimum 3% of their salaries.
"People have this mindset that if they are in KiwiSaver, they're okay," says Murray. "But really they're probably only saving about half as much as they need to be."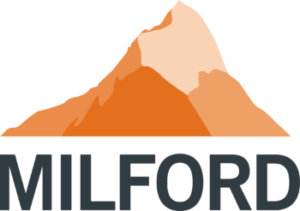 Murray, one of the country's leading KiwiSaver managers, is calling for an overhaul of the KiwiSaver scheme, to push Kiwis to invest more in their retirement aspirations. Murray is recommending three key changes to the way KiwiSaver is managed:
A gradual annual increase of contribution rates, reaching a total contribution of at least 10% 

Tax relief or concessions on contributions rather than PAYE rates to incentivise members to contribute 

Potential decoupling of employee and employer contributions for lower income workers so they could receive employer contributions, even if not contributing themselves, with potential tax relief for the employer
Murray points to Australia as a good example for New Zealand to follow. The Australian superannuation guarantee rate, which is the minimum amount of super an employer legally has to pay for its employees is 11%, and is increasing to 12% by 2025.
In addition, to promote employee contributions, Aussie workers who salary sacrifice and pay extra from their wages into their super funds have these contributions taxed at a low rate of 15%, which is generally less than a person's marginal tax rate.
However, even without government intervention, through Milford's award-winning KiwiSaver schemes, Murray is working to educate people on the benefits of increasing their KiwiSaver contributions.
"As an industry, we're looking at how we can help people understand how much they need to save for a comfortable retirement and then help them achieve that. Advice and education is really important, as well as an upgrade of the KiwiSaver scheme," he says.

Murray's comments come in the context of Milford winning Canstar's KiwiSaver Provider of the Year Award, for the fourth year in a row, and are supported by Jose George, Canstar New Zealand General Manager.
"KiwiSaver is extremely valuable to New Zealanders, and any move that supports savings should be welcome," says Jose. "Saving a little bit now will make a huge difference to your future. Whether you plan to use KiwiSaver to buy a first home, or use it for retirement.
"It's also incredibly important to make sure you're in the right KiwiSaver scheme and fund for your lifestyle, age and risk profile. A little bit of desktop research will help ensure your KiwiSaver is structured the way best suits your situation now. This does change over time so remember to check in regularly to ensure the fit is still right."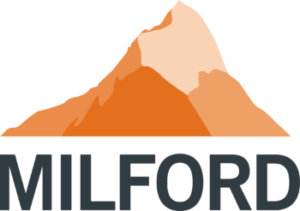 Milford: Canstar's KiwiSaver Provider of the Year 2023
For the fourth consecutive year, Milford won Canstar's Provider of the Year due to its outstanding performance across all the categories assessed for our award, including performance, features and price.
Compared to the other 17 KiwiSaver providers in our research, Milford delivered the greatest returns in their balanced and conservative fund profiles by a wide margin.
And our expert research team also noted that, overall, Milford delivers:
Highly competitive products
Great product features, for example its investor app
High levels of support
A range of investment options to suit all KiwiSaver investors
Reasonable fee structure

In addition to its Provider of the Year award, this year Milford is also one of two KiwiSaver fund managers to earn our Outstanding Value KiwiSaver award.
Due to its incredible investment team, Milford received top scores across all three profiles considered in our award:
Conservative
Balanced
Growth
To read more about why Milford is our Provider of the Year for the fourth consecutive year, click on the button below.
Provider of the Year | KiwiSaver Find Out More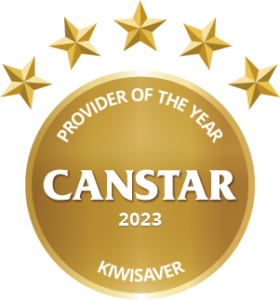 ---
Compare KiwiSaver Providers with Canstar
If you're comparing superannuation funds, the comparison table below displays some of the products currently available on Canstar's database for a KiwiSaver member with a balance of $50,000 in a Growth fund, sorted by Star Rating (highest to lowest), followed by company name (alphabetical) – some may have links to providers' websites. Use Canstar's KiwiSaver comparison selector to view a wider range of super funds. Canstar may earn a fee for referrals.
To read more about our Outstanding Value KiwiSaver awards click this link. Or to compare KiwiSaver providers, click on the button below.
Compare KiwiSaver providers for free with Canstar!
---

About the author of this page
This report was written by Canstar's Editor, Bruce Pitchers. Bruce has three decades' experience as a journalist and has worked for major media companies in the UK and Australasia, including ACP, Bauer Media Group, Fairfax, Pacific Magazines, News Corp and TVNZ. Prior to Canstar, he worked as a freelancer, including for The Australian Financial Review, the NZ Financial Markets Authority, and for real estate companies on both sides of the Tasman.
---
Enjoy reading this article?
Sign up to receive more news like this straight to your inbox.
By subscribing you agree to the Canstar Privacy Policy