The government has outlined a $12.1bn package to support Kiwis, their jobs and businesses from the impact of COVID-19. It includes a leave payment scheme and wage subsidy. But what exactly does that include for NZ employees, and what if you're self-employed? Canstar breaks down what you need to know.
With a considerable number of jobs at risk and a possible recession on the cards for New Zealand, the government is injecting billions of dollars into the economy. A key goal of that spending is to keep money flowing through the wider economy during the downturn. 
A press release from the government described the plan as "the most significant peace-time economic plan in modern New Zealand history". The $12.1bn package is worth 4% of GDP, a larger plan than that implemented in response to the Global Financial Crisis and comparatively larger than relief packages announced to date in Australia and the UK.
The major share of it – $8.7bn – will go towards business support and wage subsidies, with $5.1bn directly tied to wage subsidies. So, what does it all mean for workers and employers?
Government support available: wage subsidies
According to Employment New Zealand, wage subsidies will be available for all employers that are significantly impacted by COVID-19 and are struggling to retain employees as a result. If you're an employer, contractor, sole trader or self-employed, you may qualify for the subsidy. 
The subsidy is $585.80 per week for a full-time employee (20 hrs or more) or $350 per week for a part-time employee (less than 20 hrs).

The payment will be made as a lump sum for a period covering 12 weeks.

This means employers will receive a payment of $7029.60 for a full-time employee and $4,200 for a part-time employee.
There was originally a cap at $150,000 per business, but that was removed on March 23. Employers are now able to apply for a wage subsidy for all their staff.
The Ministry of Social Development adds if you already applied for and were granted the wage subsidy for your employees, and MSD capped the amount paid, you don't need to do anything because they will top up the difference.
If you have applied for the wage subsidy for your staff, and claimed only enough to meet the cap, once you have used this subsidy you can reapply. For detailed information on whether your business qualifies for the wage subsidy, see Work and Income's site. You'll find the employer application form on their site, too.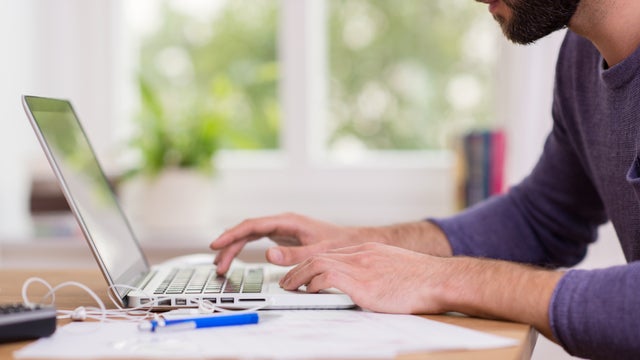 Leave support
The COVID-19 leave payment covers people who are sick or are caring for others who are unwell. It's available to support people financially if they need to self-isolate, can't work because they are sick with COVID-19 or can't work because they're caring for someone else who is required to self-isolate or who's sick with COVID-19. 
It's available for eight weeks and will be paid to employers who have eligible employees. They must pass the payment onto their employees in full. As people may be required to self-isolate more than once, employers will be able to apply for this on an as-needed basis. 
The COVID-19 leave payment will be paid at a flat rate of $585.80 to a person working 20 hours or more per week

$350 to a person working fewer than 20 hours per week
Again, if you're an employer, contractor, sole trader or self-employed, you may qualify to get the COVID-19 leave payment.
Should employers be using paid leave entitlements or COVID-19 leave payment when self isolating?
The Ministry says it's between the employee and employer to decide. An employer can agree to use any form of paid leave (e.g, annual leave) to cover their period of self-isolation. "However, employees aren't required to have used any or all their paid leave entitlements before they can receive this payment."
So I can apply for this kind of assistance if I'm a freelancer?
Yes. If you are a freelancer/self-employed, you might qualify for a wage subsidy or leave support.
When you apply you will need to give Work and Income your:
IRD number

Business name

Business address
Make sure you fill out a self-employed application.
A note on mortgages and home loans
In a press conference held on March 24, the government announced a six-month payment holiday for mortgage holders and small businesses whose incomes have been hit by the virus. The scheme is capped at $500,000 per loan and covers both principal and interest payments for a six-month period.
At time of writing (March 24), the details were still being finalised, but banks across New Zealand are encouraging their customers to get in touch if they've been impacted by COVID-19, whether that be personally or as a business owner. So it's definitely worth asking your bank what they can do to help ease financial worries over the next few months.
Compare banks for free with Canstar
Sign up to receive more insights like this straight to your inbox.
By subscribing you agree to the Canstar Privacy Policy