If you've ever been a victim of any form of identity theft, you'll know it's no fun clearing up the mess it causes. Spending hours trying to figure out what information has been compromised, what someone has already done with your details, working to recover your identity back. Canstar breaks down how to keep your identity safe.
There really isn't a foolproof way to avoid falling victim to identity theft. Even if you're extra cautious about how you handle your personal details online, unavoidable data breaches and attacks can arise. However, there are steps you can take to reduce the risk, and make your information less valuable to a malicious hacker. 
Reducing the risk will take a few minutes out of your day, and may feel like a chore. But, trust us, you'll thank yourself in the long run!
Why would someone want to steal my identity?
Online identity theft is when someone gets personal information from another person, and uses it for their own gain. In most cases, identity theft is committed for financial gain. When someone uses your identity for financial gain, it becomes fraud. But identity theft can also be used to obtain legal documents, such as a driver's licence or a passport. 
Basic information like your name, date of birth, and address can be enough for someone to impersonate you. Essentially, when someone's able to find enough personal information about you online, they can use it to pretend to be you. Things assuming your identity can be used for, include:
Opening bank accounts

Getting loans or benefits

Taking over your social media accounts

Ordering products online

Getting a phone contract

Obtaining a credit card

Getting a government-issued document, like a driver's licence 
How do I know if someone has stolen my identity?
If someone steals your identity or personal information, you might not actually realise it's happened until:
You see that someone has logged into, or is using, your social media accounts

Bills or invoices start to arrive for things you didn't order

Charges on your bank statements appear for things you didn't buy

A debt collector contacts you

You get turned down for a loan because your credit rating shows that you haven't been paying your bills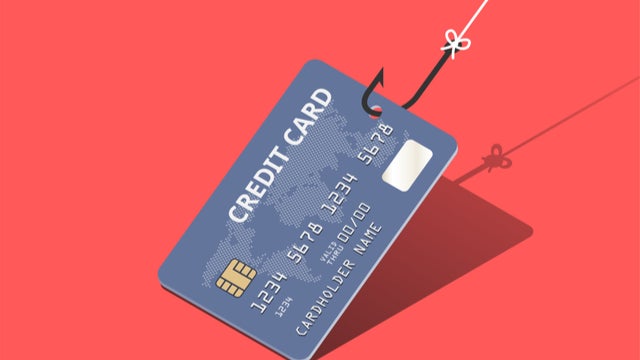 How can I prevent identity theft?
In the online space:
Don't give out more personal information than you need, whether that's by social media messaging or email

Avoid putting too many personal details on your Facebook/other social media accounts, like your exact location, the area you live, workplace, birth date, etc

Turn on multi-factor authentication for your online accounts. This might mean receiving a text message to confirm you're logging in to an email or bank account

Always update your apps and operating system when new versions come out. It can be incredibly tempting to keep clicking "remind me later", or "try tomorrow", but not updating your system makes it easier for hackers to get your details

Choose unique and hard passwords for accounts, and don't reuse the same one!

Avoid putting any sensitive info into your device if you're ever using public wi-fi
What will my bank do if someone uses my credit card without me knowing?
Pretty much every bank in New Zealand has a procedure for you to follow if you think any of your accounts have been accessed fraudulently. Let them know straight away if your credit card, eftpos or Visa card is lost, stolen, or you think it may have been used fraudulently. 
Some banks also offer fraud liability guarantees, which means they'll repay any fraudulent transactions made using your credit card. However, to qualify, you must properly safeguard your PIN and tell your bank immediately if you lose or see unusual transactions on your card.

If you're worried about online financial security, it might be a good time to review your current bank's policy on theft and fraud, and the services it offers online.
According to Canstar's latest research into Kiwis' banking habits, just 5% of us still bank at a high street branch. As part of the research, we also compared NZ banks on their online services and user-friendliness and awarded the best our 2020 Bank of the Year | Online Banking award. To discover which bank took out top online honours, just hit the button below:
Compare online banking providers for free with Canstar!
Offline identity theft tips
Always check and read through your bank statements, and look for things that don't add up

Get a

regular credit report

to check that no accounts have been opened in your name without your knowledge

Remove all your personal information from computers before you dispose of them

Make sure you properly dispose (shred/burn) of any correspondence featuring your name and address, especially bank statements and utility bills. These documents shouldn't be put in public rubbish bins or recycling bins. Consider having your statements sent to you online

If someone asks for your identity information, be curious about why the organisation or individual needs it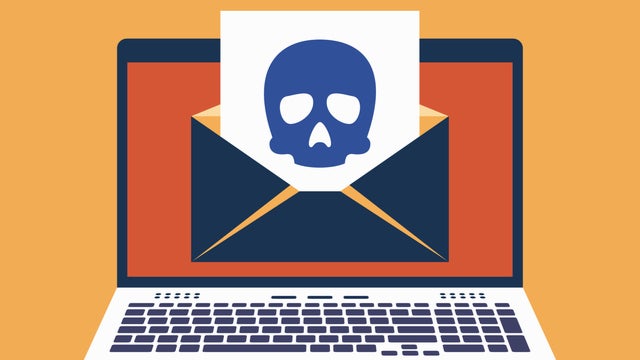 What should I do if I think my identity has been stolen?
If your social media accounts have been taken over by someone else, contact the relevant support desk for advice on getting them back Facebook, Twitter and Instagram all have a support team available to help with this

If you have an issue with your credit card or any of your bank accounts, call your bank as soon as possible

Change the passwords for any online accounts you think might be at risk

Report any documents — such as a passport or driver's licence — that you think someone else has used without your knowledge to police

There's an independent identity support service,

IDcare

, that can provide help and support. The

Department of Internal Affairs

and

police

also have info online about what you can do to reduce the chances of identity fraud, and what to do if you become a victim
Compare online banking providers for free with Canstar!
Enjoy reading this article?
Sign up to receive more news like this straight to your inbox.
By subscribing you agree to the Canstar Privacy Policy