You've sent a payment to the wrong bank account or received a sum you didn't expect. What can you do? Canstar explores some common online banking mistakes.
We rely extensively on online banking. Whether it's to check our balances on the go, pay bills or transfer money, websites and apps have created a new era of user-friendly banking. But what happens when you make an error online?
No matter how much care we take, sometimes a moment of distraction leads us to key in a wrong account number. So, in this article, we take a look at some common online banking mistakes, and examine how you can potentially get your money back. 
Obviously, care is needed when recording bank account numbers. They are what financial institutions use to determine where they should transfer money to and from. Often banks will ask for an account name, as well as a number, but their systems generally don't check that names match.
As a rule, the sooner you contact your bank after a mistaken transaction, the better your chances of recovering the money.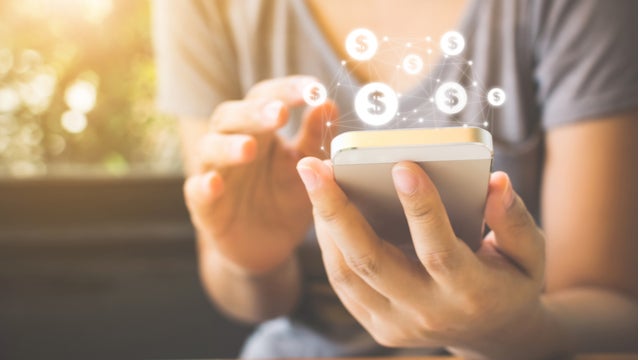 I've sent a payment to the wrong account
This is a tricky situation, as your ability to get the money back will rely heavily on where it was sent. Contact your bank as soon as possible after realising your mistake– the sooner the better. If your money goes to an invalid account, usually it will bounce back into yours. Retrieving a mistaken payment to a valid account, however, can be more difficult, as it rests on the co-operation of the person who received it. 
According to the Banking Ombudsman, banks can reverse a payment made mistakenly only with the consent of the person who received it. Your bank and their bank will need to co-operate to try to recover the payment. Usually, this involves the recipient's bank contacting their account holder to ask their permission to reverse the transaction.
If the recipient refuses, your only option is to take up the matter directly yourself. However, the bank's responsibility to protect the privacy of the recipient's contact details may prove an initial stumbling block.
You might need to take court action if the recipient won't return the money. The Banking Ombudsman recommends seeking legal advice if you are ever faced with taking such a step.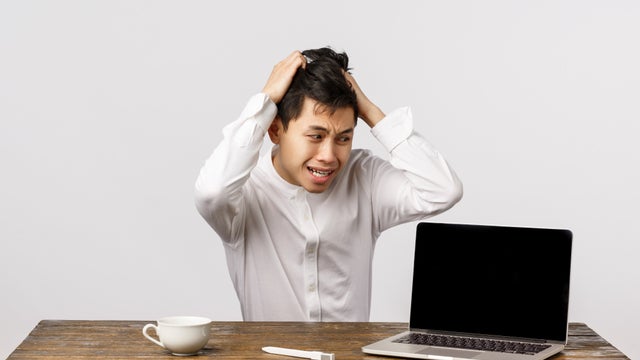 Receiving a payment that wasn't meant for me
The same applies as above: you should contact your bank as soon as possible to advise it of the error. Once you've been asked for your consent to reverse the payment to its rightful owner, you should agree. It's always best to return money that doesn't belong to you. After all, you'd want your money back, wouldn't you? 
Someone received a payment meant for me
If somebody owes you money but deposits it into someone else's account by mistake, it's not your responsibility to chase it up. The person who made the mistake is responsible for trying to recover the money. Whether successful or not, they will still owe you their debt.
Keep in mind it's a different matter if you give somebody the wrong account details. In this case, the payer has simply followed your instructions, so you'll have to bear the loss if the funds can't be retrieved. You will need to ask the payer to seek the recipient's consent to retrieve the money. 

Can I use my banking app over public wi-fi?
With so many public places offering wi-fi, it can be easy to become complacent and continue to use apps that have personal information on them. But exercise caution when you're using a public network. Make sure you know who is offering the wi-fi, and don't use public computers to check your online banking. 
Website browsers often save login information, and it's not just you who can use that info if you use a public computer or public wi-fi. Even if you're extremely careful about logging out, it's possible for hackers to install keylogger programs to record your keystrokes. These allow them to steal your usernames and passwords. 
If my card has been used fraudulently, what should I do?
Contact your bank as soon as you notice your card has been used, and report a suspected fraud. Banks will then cancel that card and replace it with a new one to avoid further fraudulent attempts.
If you are the genuine victim of fraud, your bank may be able to reimburse you, depending on the circumstances. It's also worth having a read of our story: Is it Safe to Save My Credit Card Details on Shopping Websites?
Which bank offers the best online banking services?
The majority of banks in New Zealand have user-friendly apps that are secure for banking and transferring money. And, according to Canstar's latest research into our banking habits, 95% of us do our banking online: 65% use mobile phones and tablets, the other 35% type away at desktop computers.
But while online services have become an integral part of the banking and financial landscape, not all apps and banking websites are created equally. Different banks offer widely different services online, and levels of user-friendliness can vary.
That's why each year, Canstar's expert research team compares online platforms across New Zealand and awards the best provider our award for Bank of the Year | Online Banking. To learn more about this year's award winner, the BNZ, just click on the button below.
Read more about Canstar's Online Banking Award 2020 here!
Enjoy reading this article?
You can like us on Facebook and get social, or sign up to receive more news like this straight to your inbox.
By subscribing you agree to the Canstar Privacy Policy