Who needs cash when payment apps mean you can transfer money quickly and easily? Canstar examines how to transfer funds on your mobile.
Paying friends back for coffee, flicking your partner $20 for movie tickets and transferring money overseas has been made simple and painless thanks to the internet. All it takes is a few clicks of a button. Or in the case of an app on your phone, a few touches.
Businesses and individuals alike have taken advantage of technology that offers simple ways of exchanging payments. Transfer apps offer the ability to send money to accounts not only locally in New Zealand, but worldwide, too. There can be charges, however, associated with such transfers, so make sure you check the fees.
Generally though, services will offer reasonable rates that are worth the cost of convenience. Security is a main concern for users, understandably. Transactions through apps should be protected through a combination of features, including strong encryption between devices to keep users at both ends safe.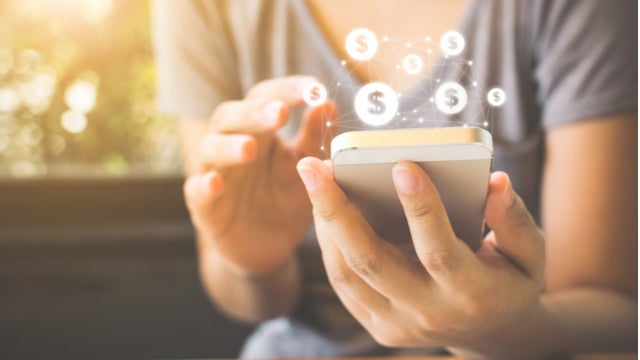 I'm paying friends and family using my mobile, what are my options?
Banking apps
The majority of banks in New Zealand have user-friendly apps that are secure for banking and transferring money. They do much the same job as a mobile internet site, but the applications are generally quicker and easier as they have been specifically designed for smartphones. They're all much the same (you can transfer money pretty simply with all of them), are free to download, and the apps run on both Apple and Android systems.
Each comes with a couple of good benefits:
Each of the above apps works hand-in-hand with an everyday transaction account. If you want to compare what the different banks have to offer, just click on the button below.
Compare savings accounts for free with Canstar!
Paypal
You can send and request payments with Paypal. Both the person transferring the money, and receiver, need an account. You create a link and then share it with family or friends. They can then click the link, enter the amount, log in to their PayPal account and they're done. The money will be in your PayPal account in moments.
Some fees do apply using Paypal – it depends if you're transferring money for business or personal reasons. Basically, if you're selling something in New Zealand through invoice or email payments, you'll be charged 3.4% plus a fixed fee of $0.45. But Paypal notes that if you're sending or receiving domestic payments to a New Zealand existing balance and bank account, it's free.
Overseas there are more options for mobile payments – for example Facebook Pay and Venmo in the US and Beem It in Australia – but in New Zealand, our options are more limited. However, the apps Google Pay and Apple Pay each have added features that allow users to send money to friends/family using an email address or phone number, and charge no fees.
What about transferring money overseas with my phone?
Whether you're buying or selling international investments overseas, working abroad or sending money to family or friends, transferring funds overseas can be done on a mobile app, too. The easiest and most secure way to send money overseas is via an electronic transfer of funds, called an international money transfer, sometimes known as a wire. 
When you make international payments, the costs fall into two areas: transfer fees and the margin applied to the exchange rate. You can make transfers through your bank, of course, but there are a number of apps available that promise to transfer the funds faster. These apps will display the related fees and exchange rates before you complete your transfer.
You can send money internationally to over 70 countries and spend money internationally (you can hold over 40 currencies and convert between them). The app will keep you updated on your transactions with push notifications, and let you log in to your account with Touch or Face ID.
The app is straightforward: deposit into your local CurrencyFair account, exchange your funds via their mobile app, transfer the funds out to your nominated recipient account. It's coverage from New Zealand includes more than 20 currencies.
Offers flat-fee transfers to over 39 destinations around the world. Sending funds from New Zealand is $4 to all destinations (except the Philippines, which is $6).
You can transfer to 197+ countries in 55+ different currencies. You can also transfer funds to any bank in New Zealand and set currency rate alerts. It costs around NZ$12 for most transfers.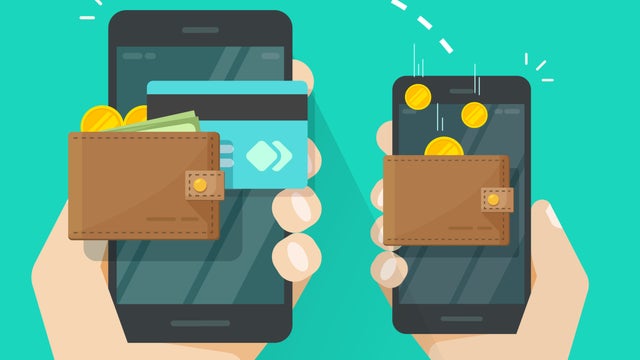 If someone owes me money, is it safe to hand over my bank account number?
Giving your account number to a third party to receive funds is usually safe, but as a general rule only give your bank details to organisations or people you know have a genuine need for the information. 
While you're comparing mobile app payment options, it's a good idea to also have a look at whether your credit card provider (if you have one) offers the right payment options to meet your lifestyle. Every year, Canstar compares the credit card options available in New Zealand, weighing up interest rates and fees against features and benefits. Click on the button below for the latest research:
Compare Credit Cards for free with Canstar
Enjoy reading this article?
You can like us on Facebook and get social, or sign up to receive more news like this straight to your inbox.
By subscribing you agree to the Canstar Privacy Policy