Co-author: TJ Ryan
Kiwis love to travel – but make sure you get the best exchange rate possible on your spending money before you go. Failing to compare the exchange rates of travel money cards and international money transfers could cost you big $$$.
Exchange rates are in the news every day. The Kiwi dollar rises and falls continuously according to a steady stream of both domestic and global news. But despite the constant in-your-faceness of our exchange rate, how much research do you put into getting the best exchange rate possible when you head overseas?
Whether you're loading up a travel money card for an overseas holiday or sending large sums to an overseas bank account with an international money transfer, exchange rates are the most important part of the equation.
They determine how much of one currency you can trade for another, and when you're exchanging large amounts, even a few cents' difference to the rate can have a big impact on how much you get.
Some people pay more attention to upfront costs and fees, but the exchange rate is often where the currency suppliers make most of their money. It's a hidden cost which arises from the margins built into the currency broker's quoted exchange rate on top of the true exchange rate (known as the benchmark rate, headline rate or spot rate). And as Canstar research has found, these margins can vary significantly between different currency suppliers.
In 2016, for the first time, we have researched the 4 different travel money cards on the market, rating them for the value they provide to consumers. Here's what we found when it comes to exchange rates on offer.
How much could I save with a better exchange rate?
For the most recent Travel Money Cards star ratings report, Canstar researchers captured four weeks of daily exchange rate data from all of the 4 institutions rated and then found the average for each institution.
| Travel Money Card | Australian Dollar | US Dollar | British Pound | Euros |
| --- | --- | --- | --- | --- |
| Qantas Cash MasterCard | 0.9095 | 0.6971 | 0.5203 | 0.6248 |
| Air New Zealand OneSmart |   0.9054 |   0.6931 |   0.5156 |   0.6226 |
| Kiwibank Loaded for Travel | 0.9193 | 0.7035 | 0.5163 | 0.6243 |
| MasterCard Cash Passport | 0.909 | 0.6975 | 0.5152 | 0.618 |
Source: Providers' websites. Exchange rates are current as at 15 July 2016.
As you can see from this table, there can be quite a difference between the highest and lowest rates offered. It may not look like much on face value, but when you think about how much you'd be putting on your travel money card, those differences can add up to quite a bit, with some cards showing huge savings to be had.
Case study: Comparing exchange rates
Say you're heading to Australia. After all, Statistics New Zealand tells us that for the month ended 10 July 2016, we made around 97,640 trips to Australia, which was our single most popular destination. Not even close in second place was the USA at 20,120 trips and Fiji at 18,240 trips.
If you're heading to Australia and you're taking NZD $6,000 spending money with you, then at various different exchange rates that would result in the following amount of AUD:
$6,000 @ AUD $0.92 = $5,520
$6,000 @ AUD $0.94 = $5,640
As you can see, choosing a more competitive exchange rate could potentially result in $120 more in your pocket.
And that's just Australia! When you look at somewhere with an exchange rate like Great Britain or Europe, the exchange rate difference becomes much more dramatic.
You may think if the difference between card exchange rates is only $120 AUD, that's not that much relative to the amount being loaded onto the card – but why throw money away? Chances are you'd probably think twice before spending $120 on a concert ticket or an item of clothing while you're travelling in Australia, so there's no need to spend it on a bad exchange rate before you even get there.
And if you're sending money to relatives overseas, then $120 more or less makes a huge difference to how much makes it across the miles to your loved ones.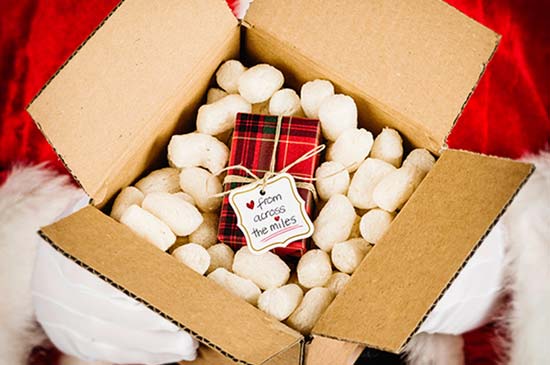 How to get a good exchange rate
A couple of easy to do tips for getting a good exchange rate are:
Don't rush in
Compare the rates of different providers and shop around for the best exchange rate by making a short list of providers and checking their exchange rates over a number of days or weeks. This will help you to get a feel for who regularly offers the best deal.
Negotiate
Don't forget that some currency suppliers may match or even beat a rate you find quoted by a competitor, so feel free to negotiate.
Check the fee
Make sure that you also factor in any upfront fee that will be charged on your transaction, to get a full picture of the costs. Exchange rates form a big part of Canstar's rating methodology for travel money cards, but they're not the "be all and end all". Check out our comparison tables for the latest ratings of different transfer providers and travel cards.
Keep an eye on rate movements and forecasts
With daily movements in the exchange rates of the major currencies, timing is everything. With so many factors influencing these rates, picking the right time to exchange can be extremely difficult.
Essentially, you should watch out for changes in interest rates and economic forecasts because these are what can have the biggest influence. In general, an increase in a country's official interest rate ("official cash rate") will cause that country's currency to rise in value (and vice versa), while an economic disaster will lower the currency's value (and vice versa). Even general economic shifts like the Brexit with Britain leaving the EU have shown a huge impact on both the British pound and the currencies of countries that trade with them – hence a small decline in the New Zealand dollar and the Australian dollar.
A quick Google or another internet search for the latest finance news should provide you with some insights into what's happening to a particular country's currency.
You can also check out our explanation of some common currency abbreviations, how to transfer money overseas, as well as things to think about if you're moving overseas.