Co-author: Michelle Norton

All financial products come with various fees and charges attached to them, and travel money cards are no different.
Canstar has rounded up travel money cards available in New Zealand, comparing upfront fees, exchange rates, and other charges, along with the features and benefits on offer. These ratings help you accurately judge whether you're getting value for money – after all, it is the combination of fees and exchange rates that dictate how much you have in your pocket when you're travelling overseas.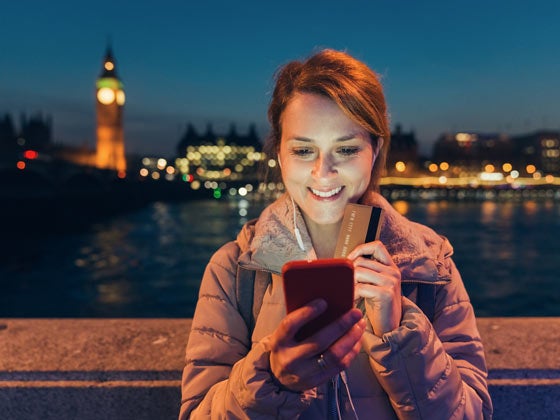 So, here's our Canstar travel guide to the fees and charges you should be aware of when choosing a travel money card.
A summary of fees and charges
The table below summarises the fees and charges you can expect to see on the four cards available in New Zealand. To find out what these fees mean – and how to avoid paying some of them ­– read on below.
 Fees
Air New Zealand

OneSmart

Kiwibank

Loaded For Travel

MasterCard

Cash Passport

Qantas Cash
Reload fees
Nil
Nil
$1
Nil
Cash over the counter fee
N/A
$6
$10
Nil
Currency conversion fee*
Fee for card closure
Nil
Nil
$10
Nil
Fee for refunding the balance
Nil
Nil
$10
Nil
Initial card loading fee
Nil
$20
1.00%
Nil
Point of Sale purchase fee
Nil
Nil
Nil
Nil
Monthly fee
$1
Nil
Nil
Nil
Monthly inactivity fee
Nil
Nil
$4
Nil
Negative balance or insufficient fund fee
Nil
Nil
$20
Nil
Online reload fees
Nil
Nil
$2
Nil
Replacement card fee
$10
$10
Nil
Nil
Secondary card fee
N/A
Nil
Nil
N/A
Third party network reload fee
N/A
N/A
1.00%
Nil
Source: www.canstar.co.nz
Exchange rate
Often, it is in the actual exchange rate upon loading the card with money where a travel money card will cost you the most. This is a profit margin that the currency exchange broker adds to their quoted exchange rate on top of the true exchange rate (known as the "benchmark rate", "headline rate", or "spot rate").
Different travel money cards have different exchange rates, and even a few cents difference can save you hundreds of New Zealand dollars. Always remember to check the exchange rate before signing up.
Canstar has tracked exchange rates, over a 10-day period, for each of the four products included in Canstar's ratings.
Average Exchange Rate – Per New Zealand Dollar

United States Dollar
United Kingdom

(Pound Sterling)

Euro
Australian Dollar
Japanese Yen
Qantas Cash
0.6704
0.5288
0.6246
0.8910
74.3940
Air New Zealand

OneSmart

0.6729
0.5326
0.6237
0.8863
75.0298
Kiwibank

Loaded For Travel

0.6713
0.5298
0.6252
0.8911
74.6656
MasterCard

Cash Passport

0.6730
0.5233
0.6176
0.8904
73.5312
Source: Canstar.co.nz.
Average rate has been measured over 10 days in 2017: 3rd, 6th, 10th, 13th, 18th, 21st, 24th, 27th of April and 2nd and 5th of May. 
The table shows the best-value card for a traveller is also influenced by where you're travelling to. It is just another reminder to shop around for rates, keeping your individual travel plans and destinations in mind.
Reload fee
Some cards do not charge a cash load fee again if you need to load more cash onto your card later on, but some cards do charge, and they charge a lot. Check whether your card has a maximum cap or a flat fee for reloading, as this will save you money.
This year's award results show that three of the four cards do not charge an online cash reload fee (Qantas Cash, Air New Zealand's OneSmart card and Kiwibank's Loaded for Travel card).
Canstar is an information provider and in giving you product information Canstar is not making any suggestion or recommendation about a particular credit product. If you decided to apply for a (type of product) you will deal directly with a financial institution, and not with Canstar. Rates and product information should be confirmed with the relevant financial institution. For more information, read our detailed disclosure, important notes and additional information. 
ATM fee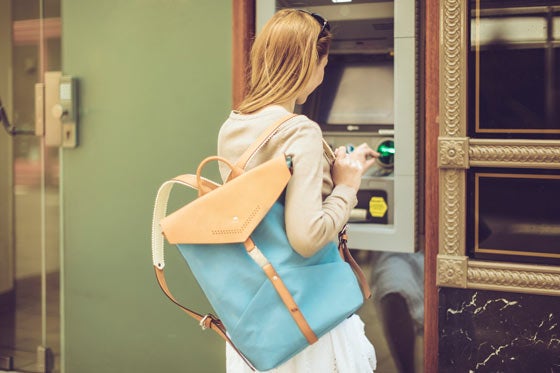 You won't be charged a penalty fee to use a foreign ATM, like you would if you used your own card at an "other network" ATM here in New Zealand, but you will be charged a nominal flat fee in the respective currency. You'll also be charged a usage fee by the foreign ATM's institution.
A warning about this fee is supposed to appear on the screen so you can choose whether to continue or abort the mission, but it doesn't always happen, so don't get stung.
Here is a breakdown of international ATM withdrawal fees, in the relevant foreign currency:
Overseas ATM withdrawal fees
 Location (Currency)
Air New Zealand

OneSmart

Qantas Cash
Kiwibank

Loaded For Travel

MasterCard

Cash Passport

Australia (Dollar)
$AUD 2.50
$AUD 1.95
$NZD 6.00
Nil
Canada (Dollar)
$CAD 2.50
$CAD 2.00
Euro
€ 2.00
€ 1.50
United Kingdom (Pound Sterling)
£ 1.50
£ 1.25
Hong Kong (Dollar)
$HKD 20.00
$HKD 15.00
Japan (Japanese Yen)
¥ 250.00
¥ 160.00
Singapore (Dollar)
$SGD 3.00
$SGD 2.50
Thailand (Thai Baht)
Currency not available
United States of America (Dollar)
$USD 2.50
$USD 1.95
Source: www.canstar.co.nz. ATM fees correct as of 26/06/2017
Cash over the counter fee
This is a fee charged if you need to withdraw cash over the counter at a foreign Travelex type store while travelling. These fees on our database range from $0 (no fee) up to $10. Again, why pay to withdraw cash if you can get cash out for free?
Wrong currency conversion fee
You can use a currency other than what's loaded on your card to make a purchase, but you will pay a conversion fee for the privilege. Conversion fees on the four cards we rated range from 2.50% to 5.95% of the transaction at the time of writing.
Pick a card with a low conversion fee and, if your card charges a high conversion fee, just use another payment method. To avoid getting hit with a wrong currency conversion fee, it's best to avoid making transactions outside the currencies loaded on the card.
Monthly inactivity fee
If you haven't used your card in a while, some providers will slowly eat away at your remaining balance by charging up to $4 per month. Meanwhile, 3 of the 4 cards we rated will keep the account open free of charge, so you could travel again next year using the same card if you want to.
Card closure fee
Say you decide you never want to travel again, or maybe you just want to switch travel money card providers. In this case, you will need to close out your travel money card and refund any leftover balance to your normal bank account.
One out of the four providers on Canstar's database charges a $10 fee for the administration involved in a card closure.  The other three providers do not charge for this service.
Replacement card fee
Should you lose your card or have it stolen, you'll need a replacement in a hurry. MasterCard Cash Passport and Qantas Cash both provide a replacement card for free – but not everyone does. Fees on our database range from $0 up to $10.
Secondary card fee
About that replacement card – wouldn't it be great if you had a second card already attached to your account, that you don't use unless your first card does get lost or stolen? Now you can! Two of the four cards we rated offer a secondary card, and they both offer this second card for free. Fees on our database range from $0 up to $10 for a replacement card.
A month or so before you head overseas, make sure that you compare your options and find a card with the minimum possible fees and charges, so you can get the most out of your holiday budget.
Enjoy reading this article?
Sign up to receive more news like this straight to your inbox.
By subscribing you agree to the Canstar Privacy Policy