If you have a small business, check out Canstar's award for Bank of the Year | Small Business to discover the bank that offers the best combination of products and services to small business owners.
Canstar's award for Bank of the Year | Small Business recognises that small businesses are the lifeblood of the economy. According to government statistics, they account for:
97% of all businesses
29% of all employees
26% of gross domestic product
And none of them can operate without the support of their banks. From loans to day-to-day financial services, NZ's financial institutions provide the capital and the tools for small businesses to flourish.
But, of course, not all banks offer the same level of service or value for money. That's why each year Canstar compares and rates the different banks and the products and services they offer. On the basis of our research, we then present our award for Bank of the Year | Small Business.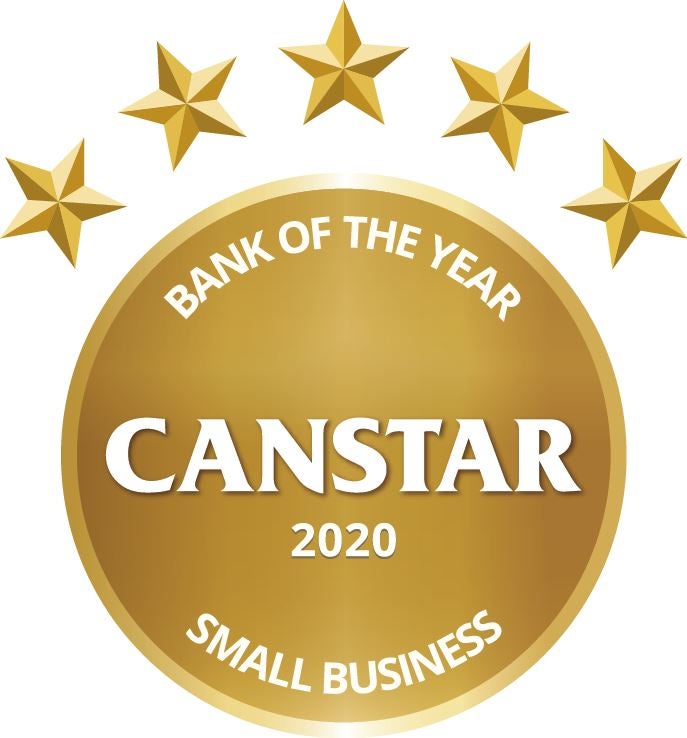 What is Canstar's Bank of the Year | Small Business Award?
Canstar's Small Business Award uses a unique methodology that compares products and services, as well as customer satisfaction.
In judging a winner, we assess a bank's performance in our current Business Savings, Transaction Accounts and Business Credit Cards Star Ratings. We also compare the product features of each institution's business loans and their term deposit rates.
On top of the financial side, our methodology also takes into consideration the service provisions offered by each institution, including: branch accessibility, digital functionality, merchant services, education and additional support afforded to small businesses.
Finally, we talk to the banks' business customers themselves, to ascertain their level of customer satisfaction.
To be eligible for inclusion in the award, banks must offer the following to small businesses:
Business Loans
Credit cards for business use
Business transaction and savings accounts
A branch network in both the North and South Island
ANZ: Canstar Bank of the Year | Small Business Award

Congratulations to the ANZ, the winner of our Bank of the Year | Small Business 2020. The standout bank in this year's award research, the ANZ achieved a high score well above market average in numerous categories. They include: overall performance, product assessment, deposit and lending products and banking services.
Standout factors leading to the ANZ's well-deserved win include:
Reduced Business Transaction Account fees
Great value credit cards, which also led to the ANZ winning our award for Bank of the Year 2020 | Business Credit Cards
Continued strength in their Business Saver and Term Deposit rates
Consistent customer satisfaction
---
Do you have a small business, and how satisfied are you with your bank? If you've not recently compared banks and what they have to offer, you could be missing out on a better deal. Especially if you're not already with our award winner, the ANZ.
To find out more about our latest Business Credit Card Star Ratings, click here. Or to read our Bank of the Year Award report just follow the link on the button below:
Bank of the Year | Small Business Award 2020
Enjoy reading this article?
Sign up to receive more news like this straight to your inbox.
By subscribing you agree to the Canstar Privacy Policy