ASB wins Canstar's award for Most Satisfied Customers | Merchant Services.
We've all grown up with cash, folding notes to tuck into wallets and coins rattling around in our pockets and bags. But we're leading increasingly cashless lives, swiping or tapping our mobile phone or credit cards.
Pulling out a card to swipe or scan at a store may be second nature for shoppers like us. But for businesses, an increase in card and other contactless payment options has resulted in an increased need for good merchant services, like EFTPOS and POS machines, and online payment systems.
Cashflow is central to the success of a business. Collecting payments on time and in an efficient and cost-efficient manner is crucial – this is where merchant services have a huge role to play. Retailers need a payment system they can rely upon. It's essential for day-to-day transactions. If the system goes down, electronic payments cease and retailers and businesses can lose trade.
So, as part of our mission to inform consumers of the best NZ has to offer, Canstar canvassed the opinions of 187 NZ small business owners who have a merchant service facility from a bank to take payments from customers, across a range of categories, to measure and track their satisfaction.
To decide which Merchant Service provider offers the best level of customer satisfaction, each was rated across the following categories:
Customer Service

Device Functionality

Fees/Charges

Online Reporting

Reliability

Speed of Service/Transaction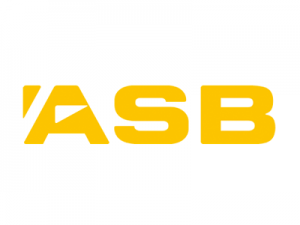 Coming out on top is ASB. The result is an impressive result for the bank, which achieved a 5 Star rating in every category, except for Fees/Charges. The bank's win and 5 Star Overall Satisfaction rating is a big improvement on its results from 2019, when it earned an overall rating of 3 Stars. 
What Kiwi small businesses want from their merchant service providers
Overall, Canstar's research suggests that the day-to-day functionality of technology supplied by banks is less important than the service and pricing that supports it. When asked what drives their satisfaction with their merchant services provider, over a third (35%) of those respondents in our survey rate Customer Service as the most important factor. This is well above Fees/Charges (18%) and Reliability (5%). 
Merchant Services Fees & Charges
The merchant service fees charged by providers are usually based on the number and type of transactions that are made over a month. They vary between businesses depending on their size and amount of custom. Merchant service fees in New Zealand generally include, according to Retail NZ:
Interchange fees (fees paid by an acquiring bank to an issuing bank) 

Scheme fees (paid to credit card companies)

Switching fees (paid to the company operating the data switch)

Fees to cover the cost of systems, fraud, foreign exchange, and a profit margin for the acquiring bank
Each bank may structure these fees differently, offering these on a fixed or variable fee. With plenty of fees to watch out for, be sure to read the fine print before you sign on the dotted line for a new system or terminal.
But if you're a small business that is looking for the best Merchant Service provider, you can rely on Canstar's research to point you in the right direction … to the ASB, the 5 Star winner of our 2020 Most Satisfied Customers | Merchant Services award. To read more and check out our full research, just click on the button below: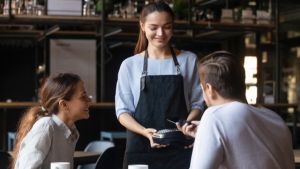 For more on our Merchant Services award click here!
Enjoy reading this article?
You can like us on Facebook and get social, or sign up to receive more news like this straight to your inbox.
By subscribing you agree to the Canstar Privacy Policy